Gareon Conley's start to his NFL career didn't go as planned. Injury struck just 92 defensive snaps into his Oakland Raiders tenure, and coaching changes in the offseason shortened his leash in 2018. New head coach Jon Gruden sent Conley to the bench for much of Weeks 5 & 6 after a slow start to his sophomore campaign, and trade rumors surfaced shortly after the demotion.
However, following the Raiders Week 7 bye, Conley was given a second chance in the starting lineup – and he hasn't looked back.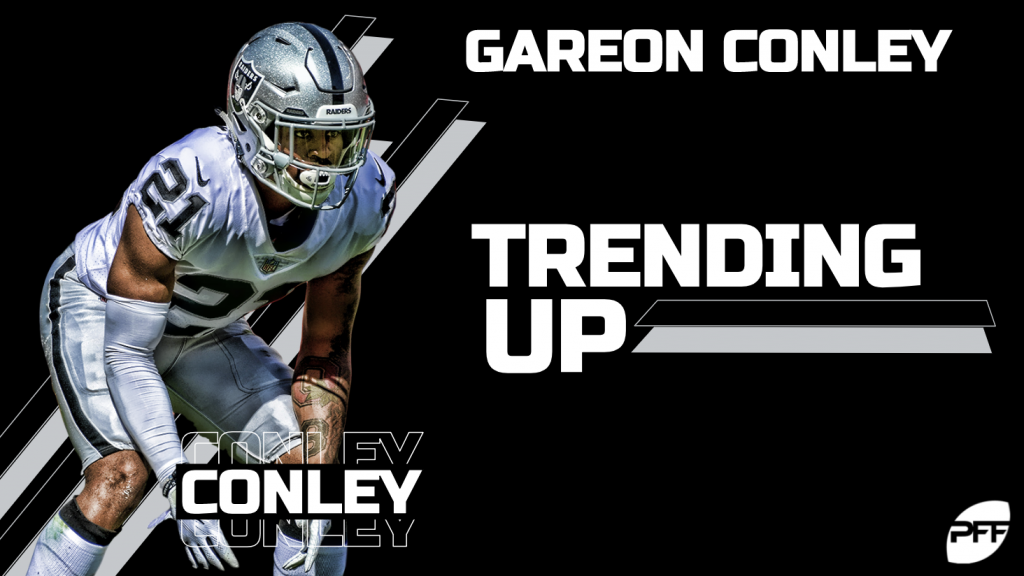 In Weeks 11-13 (three games), Conley has allowed just 15 yards and an 8.3 passer rating in coverage, both figures leading all cornerbacks with 50-plus coverage snaps in the three-week span. He allowed just two receptions and one first down from five targets while also logging one interception and three other forced incompletions.
Conley nearly came away with his second interception in the last three weeks against the Kansas City Chiefs, as he had a Patrick Mahomes pass slip through his hands in the end zone on Sunday. Conley, however, shows off his high-end coverage ability on the play despite the dropped interception, as he mirrors Chiefs' Demetrius Harris stride for stride and gets his head around in time to make a play in the ball. All signs point to similar plays ending in interceptions as he continues to gain experience, as well.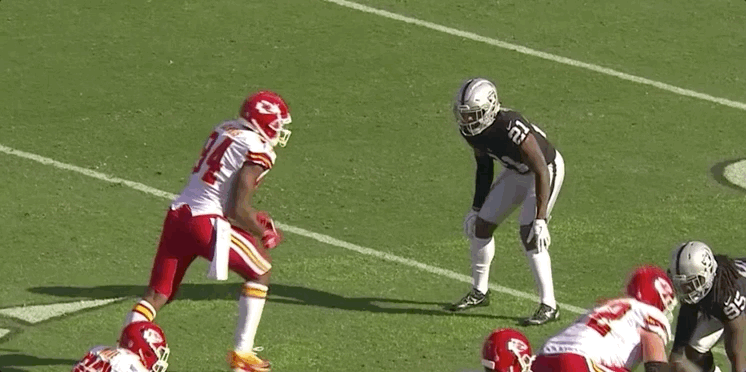 The former Ohio State standout is also one of the 28 cornerbacks with 100-plus defensive snaps and zero missed tackles in Weeks 11-13. For perspective, the 52 other cornerbacks with 100-plus defensive snaps in the three-week span missed at least one tackle, and Conley's teammate, Daryl Worley, missed two in total.
Among the same group of 80 NFL cornerbacks, Conley ranks third in overall grade (83.3), 10th in run-defense grade (76.8) and seventh in coverage grade (83.1).
Largely because of his recent turnaround, Conley currently owns a 70.5 overall grade that ranks 31st among all NFL cornerbacks with 250-plus defensive snaps on the year. He also ranks sixth in passer rating when targeted at 65.5.
Gaining much-needed experience this season, Conley has now played 621 defensive snaps in the NFL. Compared to the rest of the 2017 draft class, however, Conley's NFL career snap total is just the 18th-highest among other cornerbacks in the class. He's just now starting to find his own in the NFL, and he still is multiple steps behind his colleagues – a sign that brighter things are to come for Conley.