In today's NFL, you must have talent at the cornerback position if you want to win meaningful games. After winning a Super Bowl with an elite cornerback group in 2017, the Philadelphia Eagles reinforced their talent at the position in the very next draft, as one of their promising young talents is cornerback Avonte Maddox, who the Eagles picked with their fourth-round pick in 2018. Standing at just 5'9", Maddox played several positions throughout his rookie season, and he played well while doing so.
In his rookie season, Maddox played 109 snaps at slot cornerback, 295 snaps at boundary cornerback, 226 snaps at free safety, and 170 snaps on special teams. His versatility is a huge plus, and it gives the Eagles' defensive backfield security, especially considering all the injuries that happen during a long, grueling football season.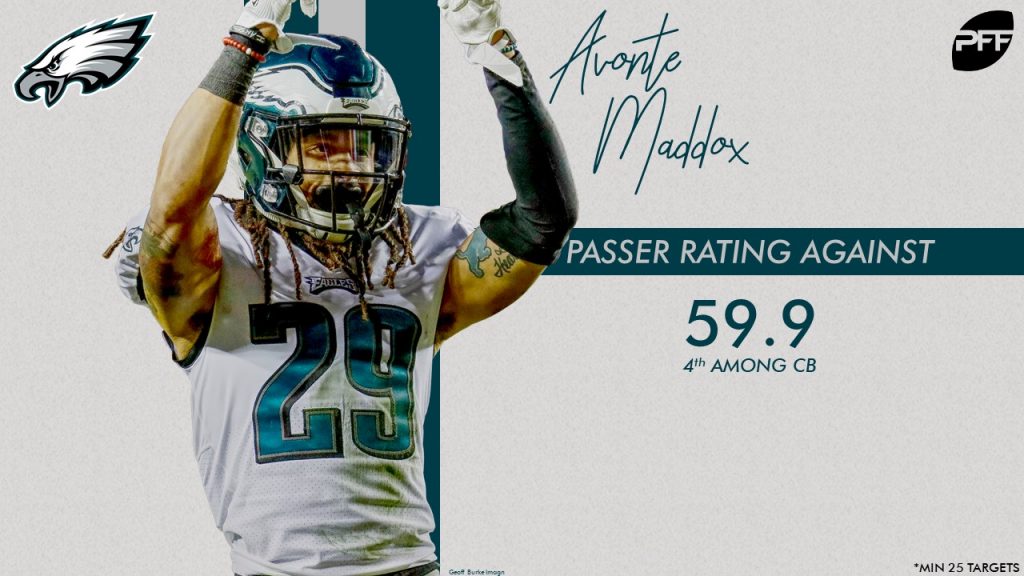 Maddox earned a defensive grade of 65.4 in his rookie year (not including playoffs), ranking 10th out of 23 qualifying rookie cornerbacks. Although his grade was just a bit above average among rookie cornerbacks, he still had some very impressive coverage stats. Maddox played 391 coverage snaps and allowed just 218 yards, which equals out to only 0.56 yards allowed per cover snap – second out of 132 qualifying cornerbacks. In addition, Maddox allowed a passer rating of just 59.9 when targeted, also ranking fourth at the position.
Impressively, Maddox saw only 33 targets last season. On average, he was targeted once every 11.8 coverage snaps, making him the most avoided rookie corner in the league in 2018. Including all cornerbacks in the NFL, only one cornerback was targeted less often than Maddox, and that person is Richard Sherman.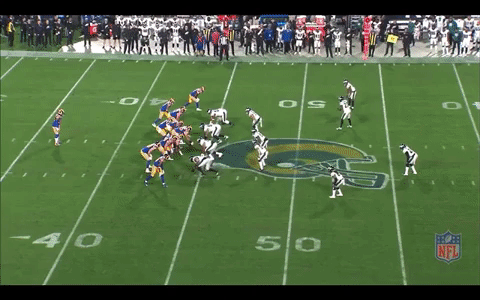 What is probably most encouraging for Eagles fans is that Maddox had his best performance against the current NFC Champions. He earned an overall grade of 90.5 in the win over the Rams in week 15, leading all Eagles defenders and ranking third among all NFL cornerbacks for that week. On six targets, Maddox allowed just one reception for eight yards, and he also grabbed an interception – not bad for a rookie cornerback going against arguably the league's best offense.
Despite having an elite defense last season, the Eagles' coverage unit as a whole actually regressed a bit, going from the fourth-best team coverage grade (92.1) in 2017 to the 17th-best coverage grade (77.2) in 2018. But, for an Eagles team that still has a great defense and hopes of winning another Super Bowl, having a young cornerback like Maddox going into his second year is a good thing. Now, it's no secret that Maddox struggled in the playoffs, but he was going against elite talent. With another year of development, Maddox may be able to help lift the Eagles' coverage unit back into the elite ranks in 2019.