Beyond providing data for all 32 NFL teams, PFF also supports network broadcasters with game-preview packets that are used to enhance the in-game experience for fans and viewers. This Chiefs-Browns preview features the same information our broadcast partners use for team research and in-game production.


Mahomes living outside the pocket
Patrick Mahomes thrives outside of the pocket, moving outside on an NFL-leading 90 drop backs so far in 2018. That amounts to 29.2% of his total dropbacks, 13.3% above league average.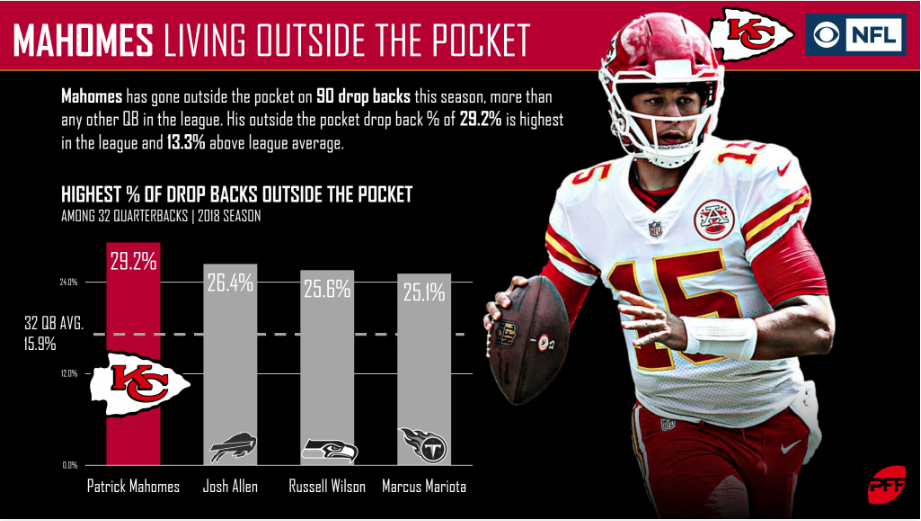 Hill the deep threat
Tyreek Hill is the biggest deep threat in the NFL. Hill has 937 yards on deep (20-plus yard) passes, most in the league, along with nine touchdowns on deep throws, second-most among wide receivers.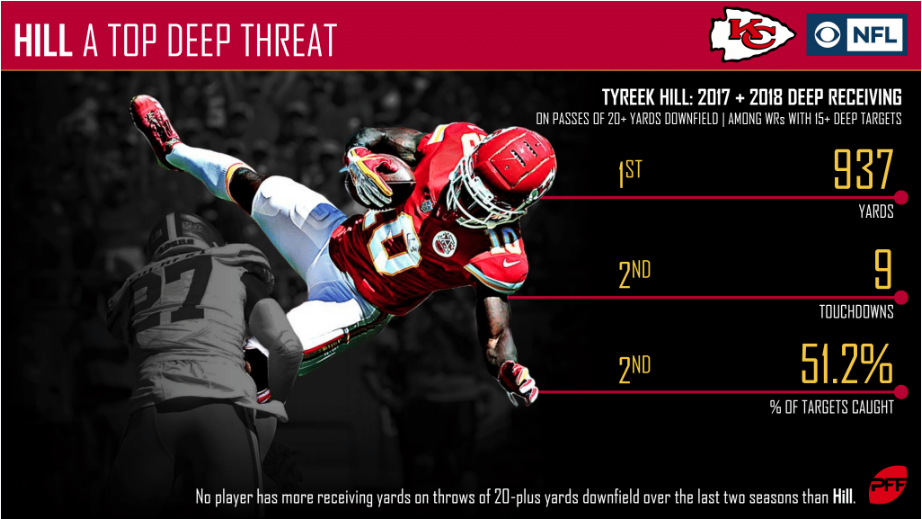 Ford getting there from the left
Dee Ford has been a force from the edge and has produced 45 total pressures. He's been particularly useful rushing from the left side, where his 21.4% pressure percentage is higher than the league average.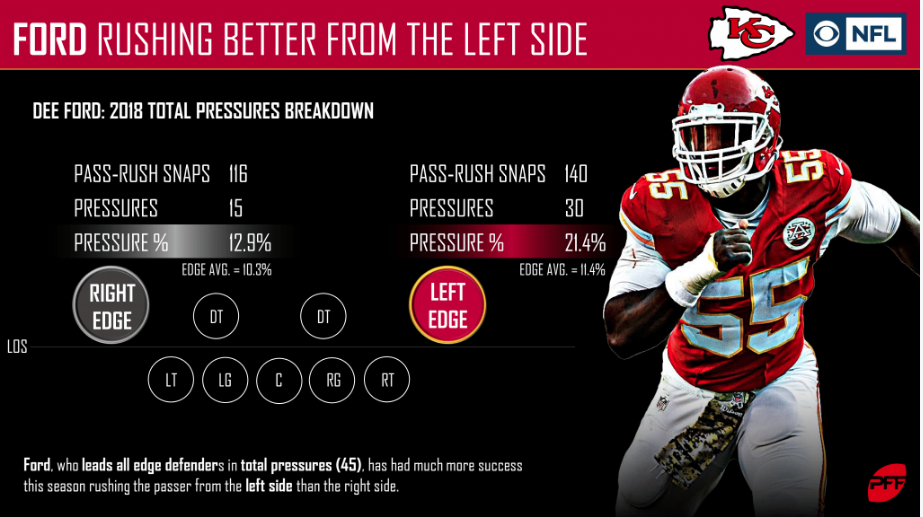 Scandrick and Nelson limiting receptions
Orlando Scandrick and Steven Nelson have limited opposing quarterback pass completions to an impressive degree through Week 8.

Big-time Baker
Baker Mayfield is making his share of big-time throws in his rookie season.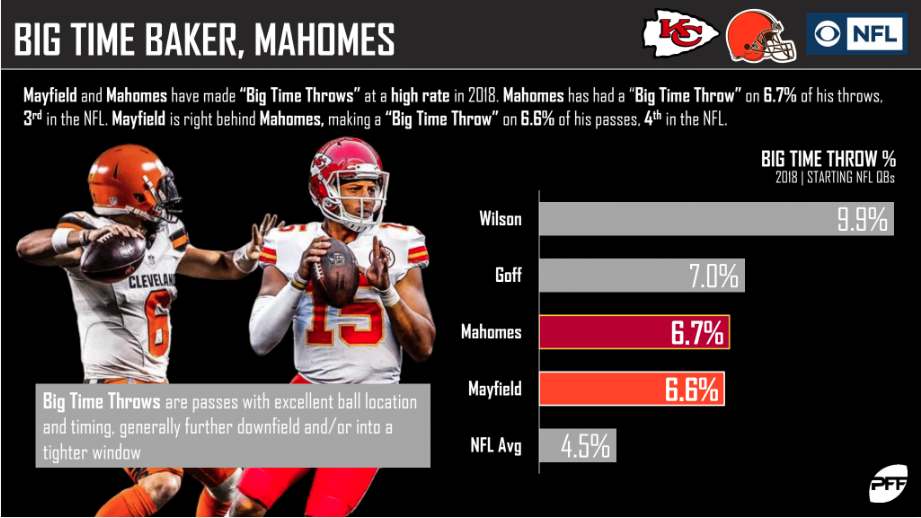 Chubb refuses to go down
Nick Chubb is proving to be one of the most elusive backs in the NFL through his first few starts. Chubb has broken a tackle on 23.1% of his runs, the second-highest percentage among all running backs with at least 50 attempts.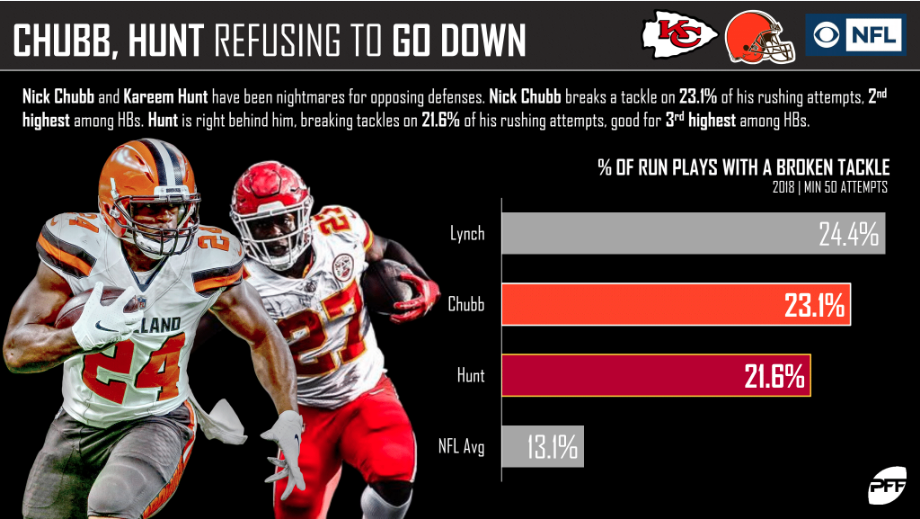 Dominating in Cover 2
Denzel Ward has allowed a passer rating of 34.3 in Cover-2 alignment, the fourth-best mark among qualifying cornerbacks and linebackers.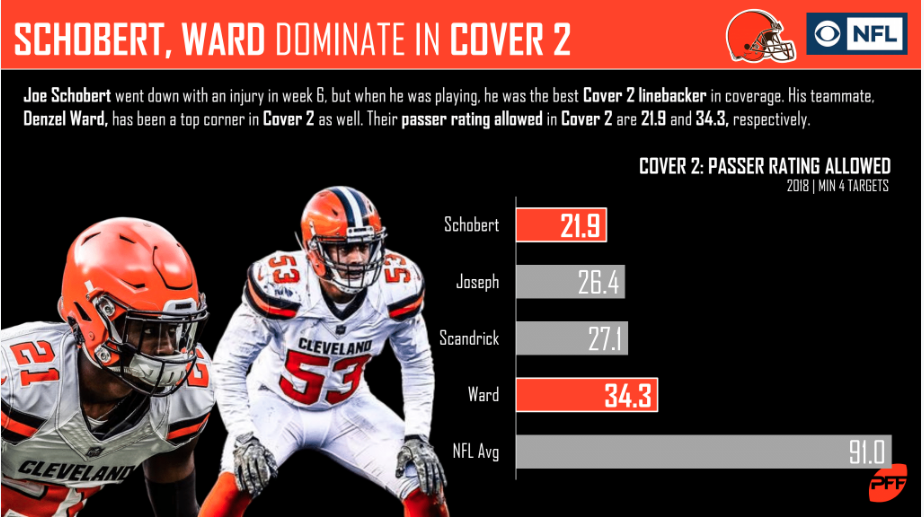 The Browns' great red zone defense
The Browns' defense has been particularly effective when defending in the red zone.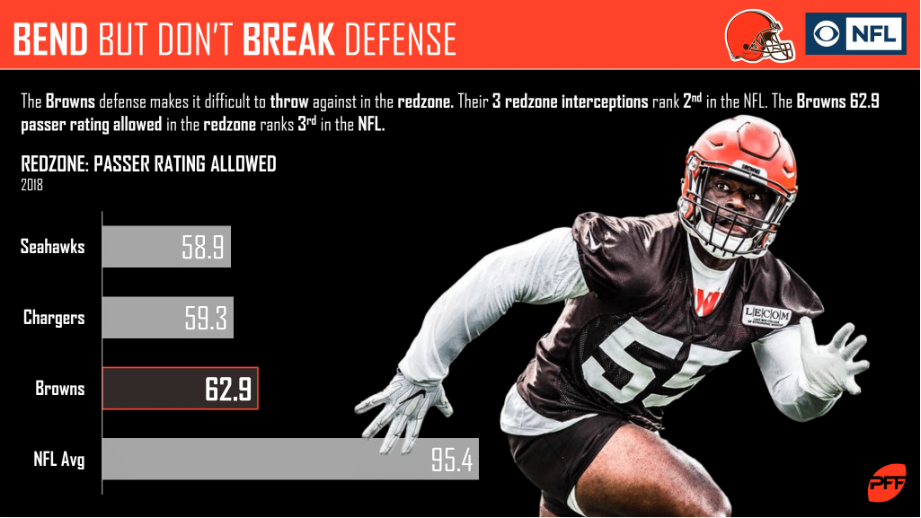 Key matchup