Beyond providing data for all 32 NFL teams, PFF also supports network broadcasters with game-preview packets that are used to enhance the in-game experience for fans and viewers. This Buccaneers-Bengals preview features the same information our broadcast partners use for team research and in-game production.


Lack of Opportunity For running backs
Peyton Barber and Ronald Jones have not put up stellar numbers thus far, but more of the blame might be on the offensive line rather than the backs. The Buccaneers only average 0.83 yards before first contact, which is the second-lowest mark in the entire league.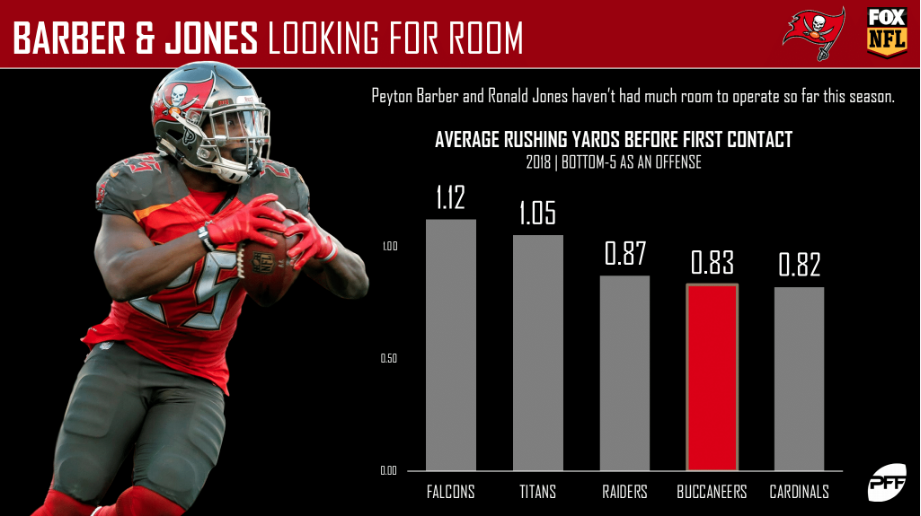 Wide receivers picking up The slack
While other areas of this team may be struggling, the wide receiver group is performing exceptionally well. Headed by Mike Evans, this group averages 1.76 yards per route run – the third-best rate in the NFL.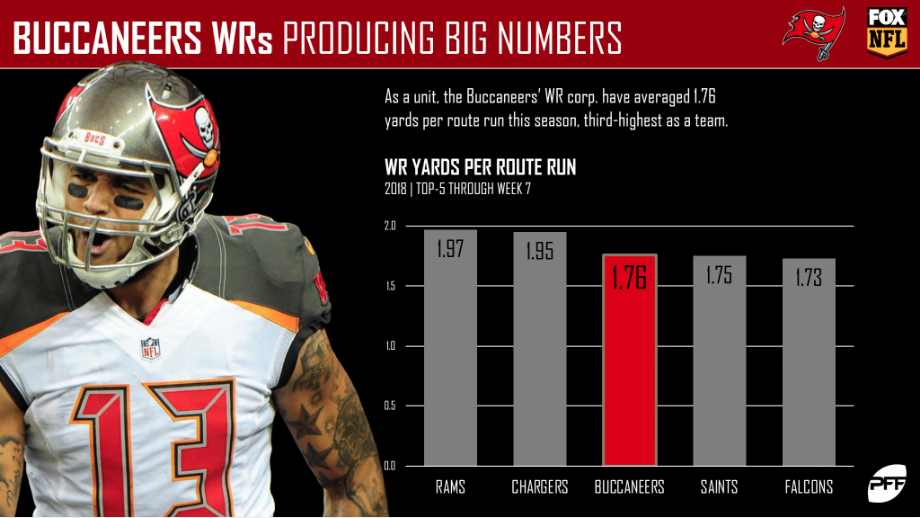 David has been a Star in the middle of the defense
Lavonte David has been one of the few bright spots on this Buccaneers defense. His overall grade of 82.1 makes him a top-five linebacker this year.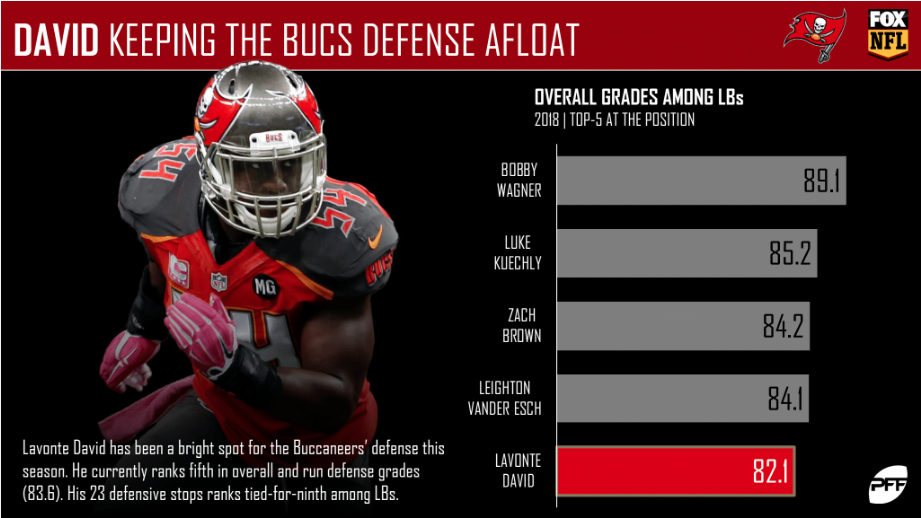 The secondary needs to step up
Tampa's cornerbacks have struggled so far this year. They could be in for a long day against A.J. Green and the Bengals' pass-catchers.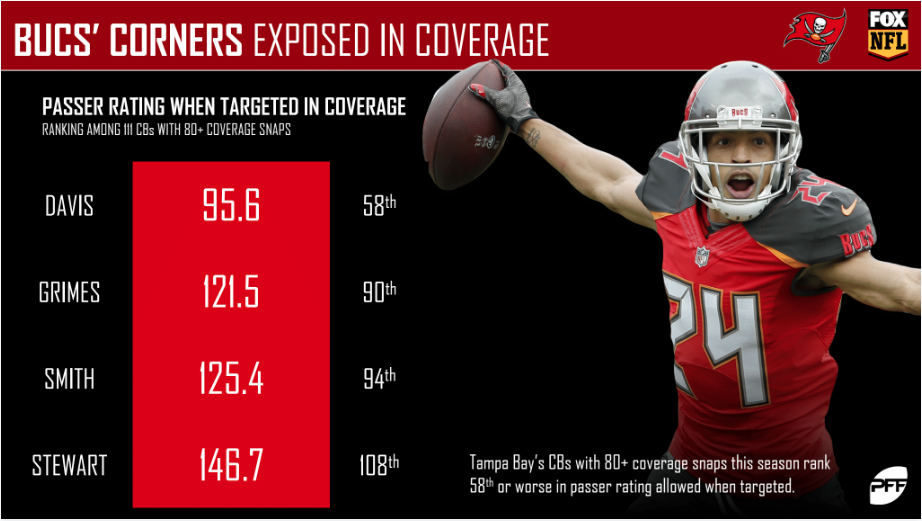 Dalton Makes Things Easier For the Offensive Line
One of the things that gets undervalued in evaluating Andy Dalton is his ability to get the ball out fast. This season, Dalton has been getting the ball out in 2.35 seconds as opposed to league average of 2.53, making it even harder for defenses to get pressure.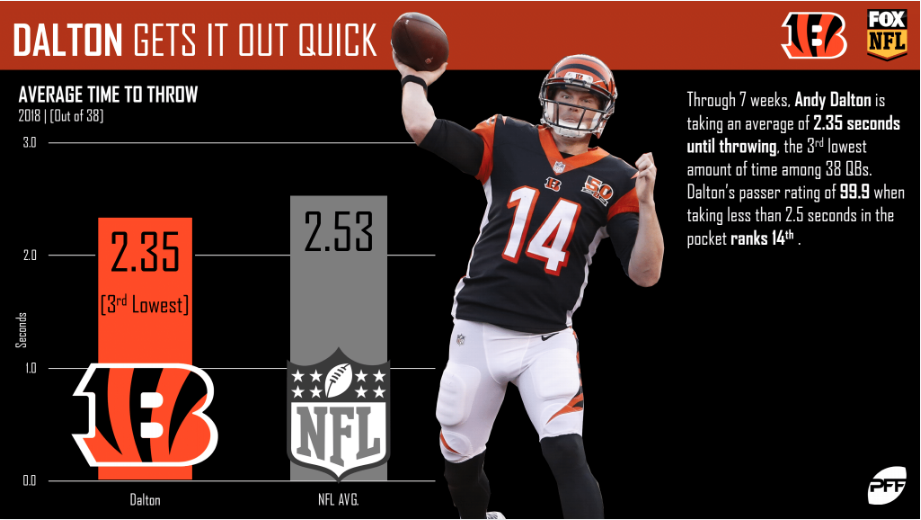 Boyd Continues to Perform Well in His Role
Tyler Boyd has been a pleasant surprise for the Bengals this season. While A.J. Green is undoubtedly their number one receiver, Boyd has proven to be a valuable part of this offense as a consistent number two option.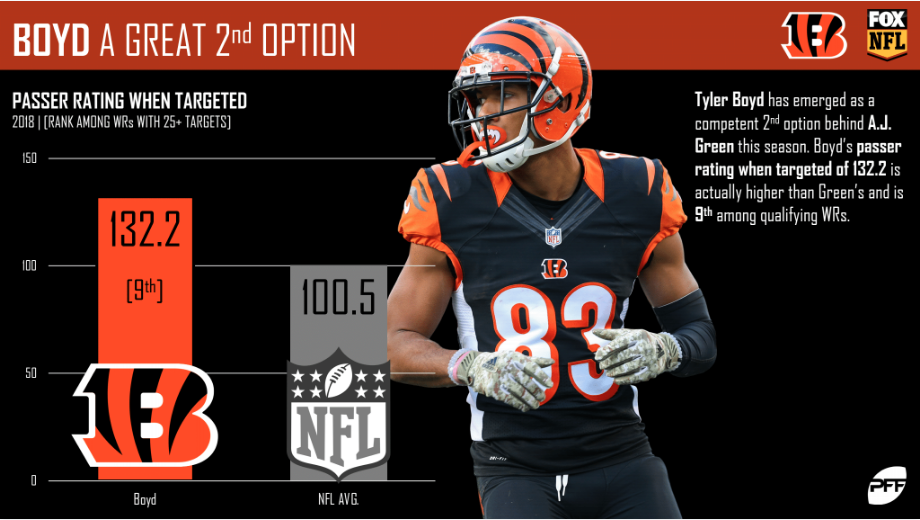 Atkins has been incredible at generating interior pressure
Geno Atkins has been incredible when rushing the passer this season. His 37 total pressures are the third-most in the league among interior defenders, and his pressure rate of 15.9% puts him ninth. It doesn't matter who he's facing, Atkins has been a dominant force in every game.

Dunlap and Lawson have been wreaking havoc off the edge
When rushing the passer, the edge rushers have been doing a great job. Carlos Dunlap and Carl Lawson have combined for 44 total pressures this season. This combo will give the Buccaneers offensive line a lot of trouble come Sunday.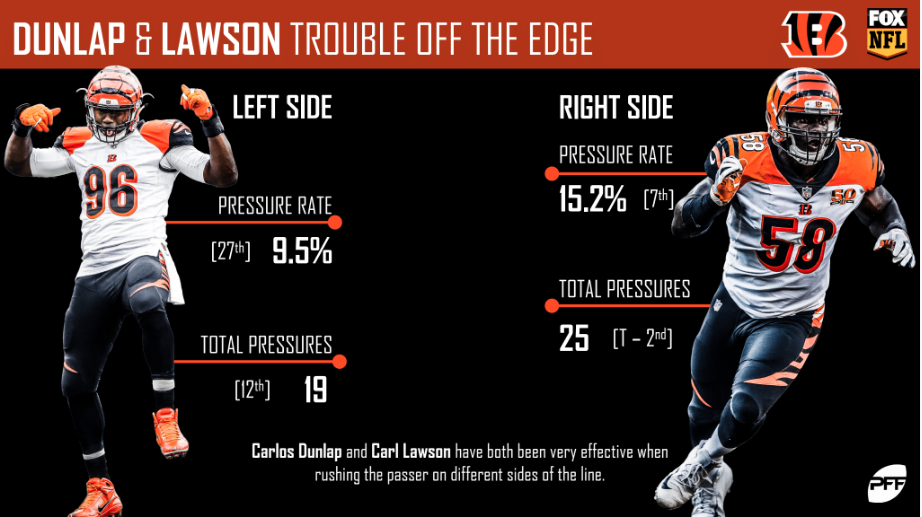 Key matchup