Beyond providing data for all 32 NFL teams, PFF also supports network broadcasters with game-preview packets that are used to enhance the in-game experience for fans and viewers. This Patriots-Bears preview features the same information our broadcast partners use for team research and in-game production.


Blitz Brady at your own risk
Tom Brady is destroying the blitz to the tune of a league-best 139.7 passer rating. The Bears should think twice before they send extra rushers.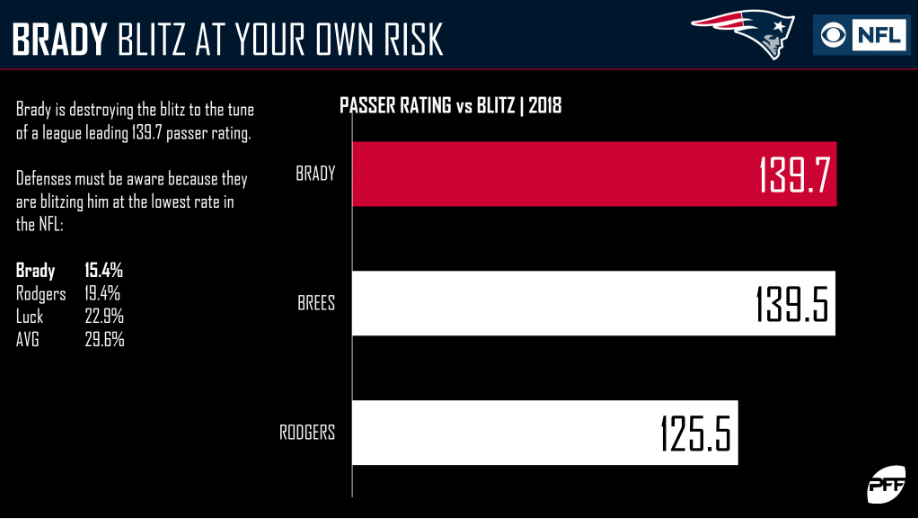 Brady to Gronk: The greatest of all time
The Brady to Rob Gronkowski connection is one of the greatest tandems we've ever seen. That connection will undoubtedly be on full display on Sunday afternoon.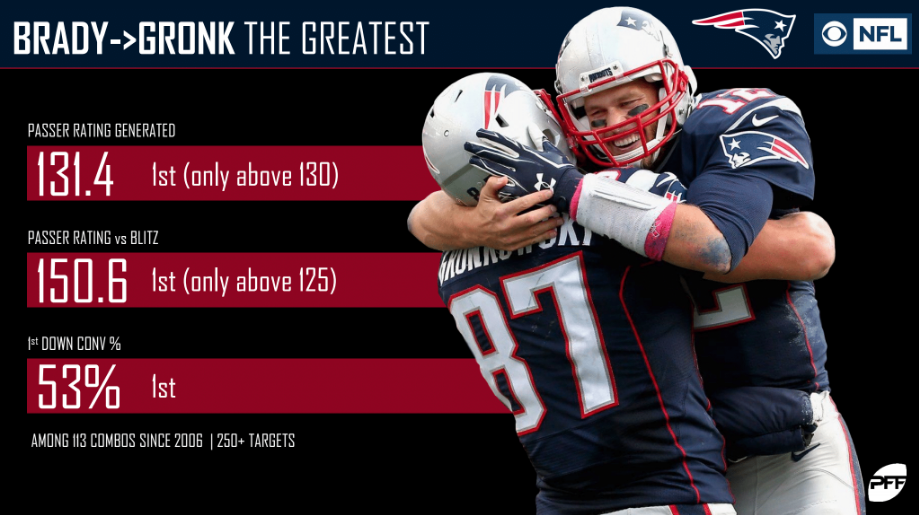 Flowers the difference maker
The Patriots are a completely different defense when Trey Flowers on the field. They will need him to stay healthy going forward.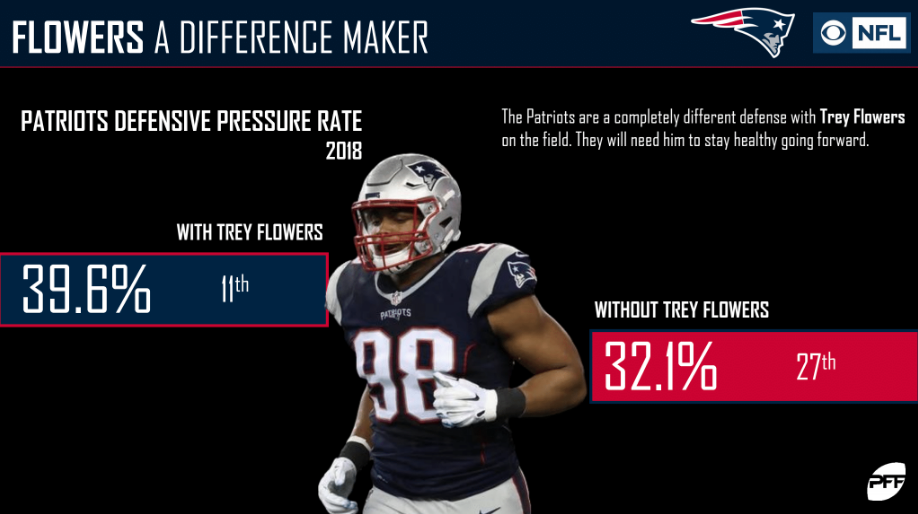 Pressure is the difference
The Patriots defense has allowed a passer rating of just 41.1 when they've managed to pressure the opposing quarterback. However, when they've given the opposing quarterback a clean pocket, they've allowed a passer rating of 116.9. The Patriots' pass-rush will have their sights set firmly on Mitchell Trubisky this weekend.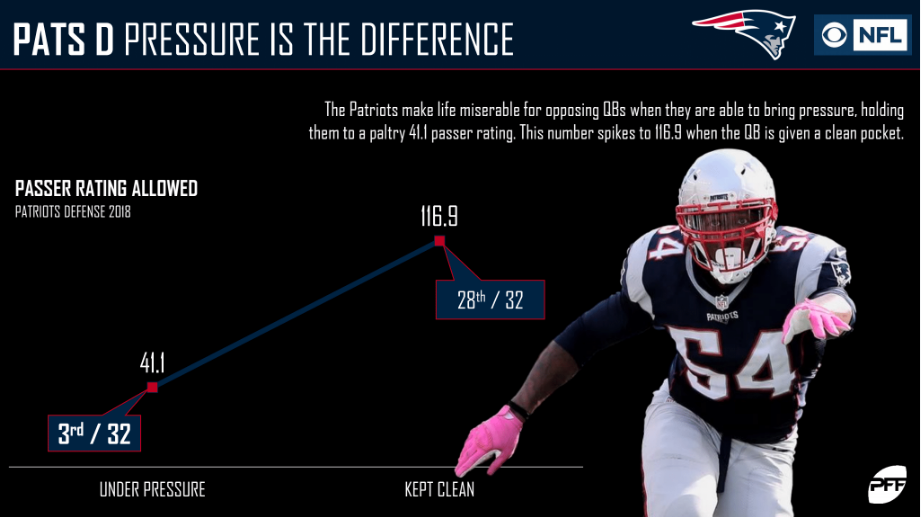 Trubisky sending it deep
Trubisky has shown great improvement on his deep passing performance. How much damage will he do against the Patriots?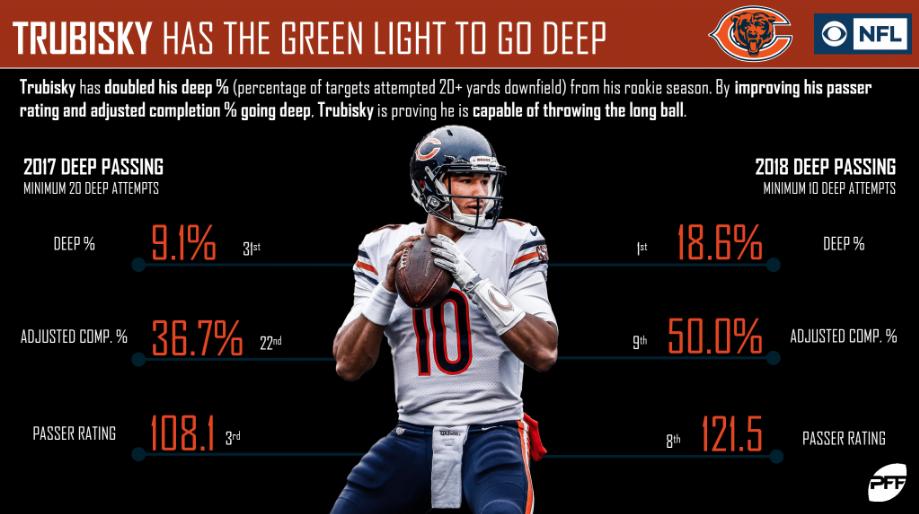 Cohen the human joystick
Tarik Cohen is the definition of an all-purpose back. He ranks in the top-five in yards per route run, breakaway percentage and missed tackles on receptions.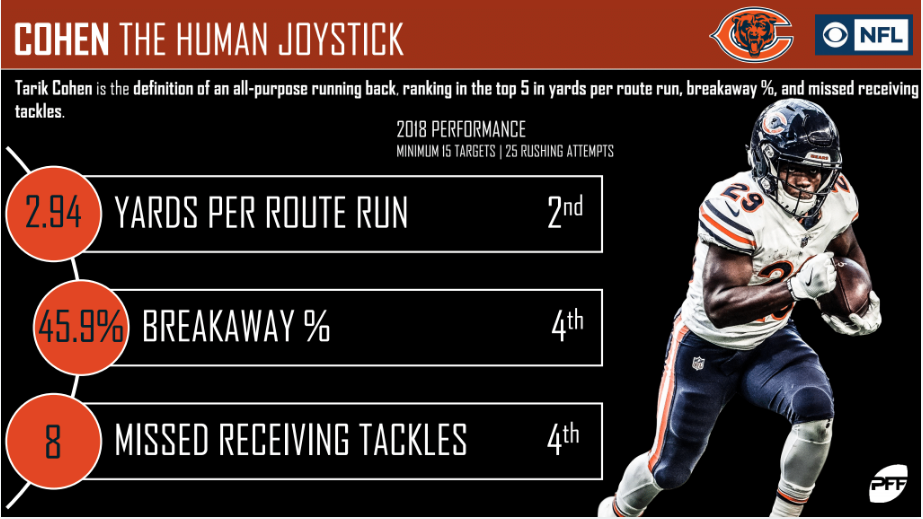 Hicks having himself a year
Akiem Hicks has been a dominant force against the run this year, and he will be a key contributor in the attempt to stifle Sony Michel and the Patriots' rushing attack.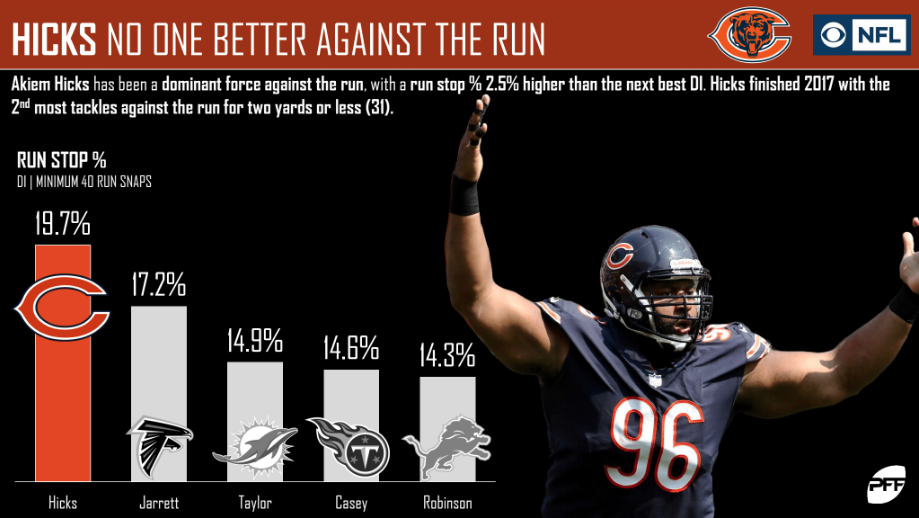 Bears defense can't seal the deal
This Bears defense has one major flaw. Through six weeks, they've allowed 9.3 yards per pass attempt on third down, the highest mark among teams. Tom Brady and the Patriots will look to take advantage of that in Week 7.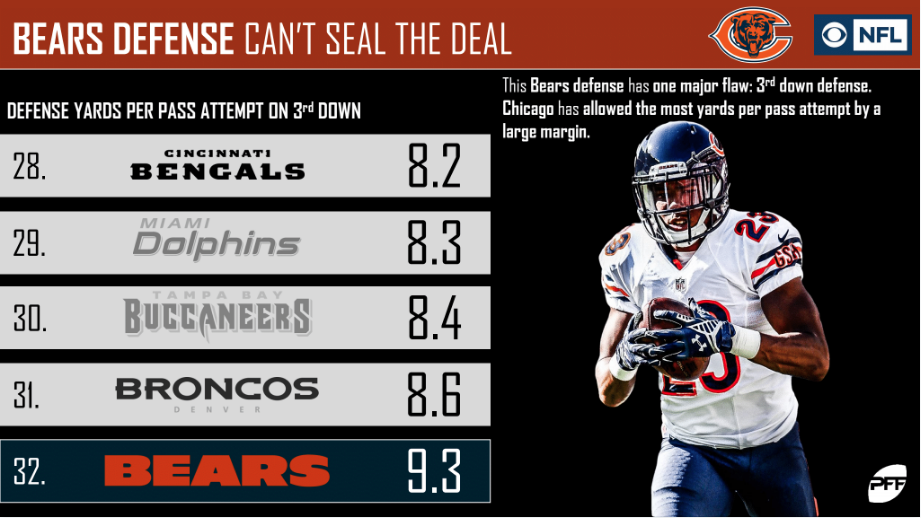 Key matchup