Beyond providing data for all 32 NFL teams, PFF also supports network broadcasters with game-preview packets that are used to enhance the in-game experience for fans and viewers. This Titans-Bills preview features the same information our broadcast partners use for team research and in-game production.


GOFF IS PLAYING AT AN ELITE LEVEL
Jared Goff has been brilliant through the first four weeks of the season. His passer rating in most situations far exceed that of the NFL average, and that ability was put on full display last week. If Goff continues this stretch of elite play, the Seahawks are going to have a hard time stopping this offense.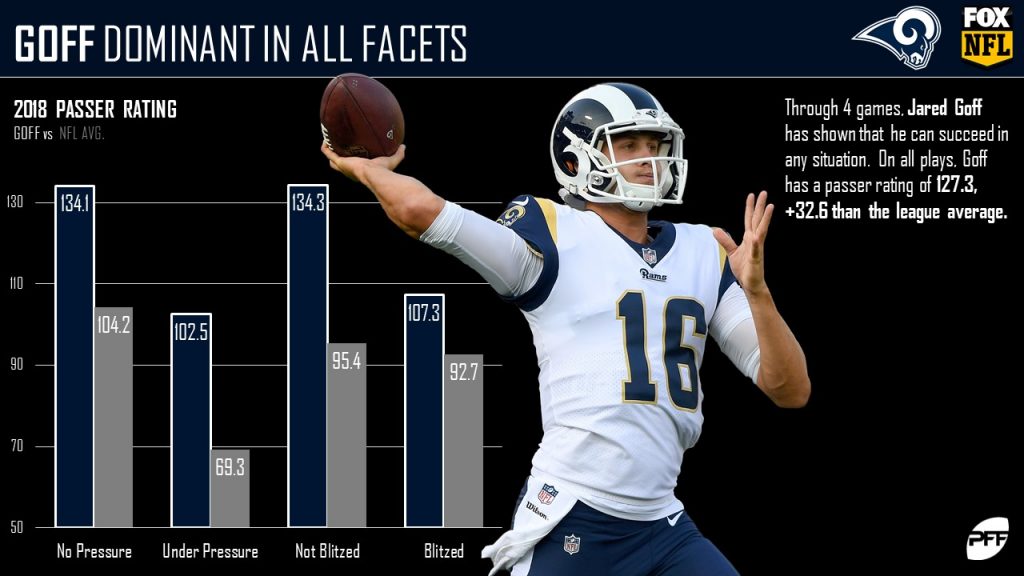 GURLEY CAN DO A LOT MORE THAN JUST RUN THE FOOTBALL
Todd Gurley is everything as advertised. After a dominant 2017 campaign, the running back picked up right where he left off. His playmaking ability for this offense has proven to be invaluable as he has honed in on his skills as a pass-catcher out of the backfield, allowing him to help open up this Rams offense.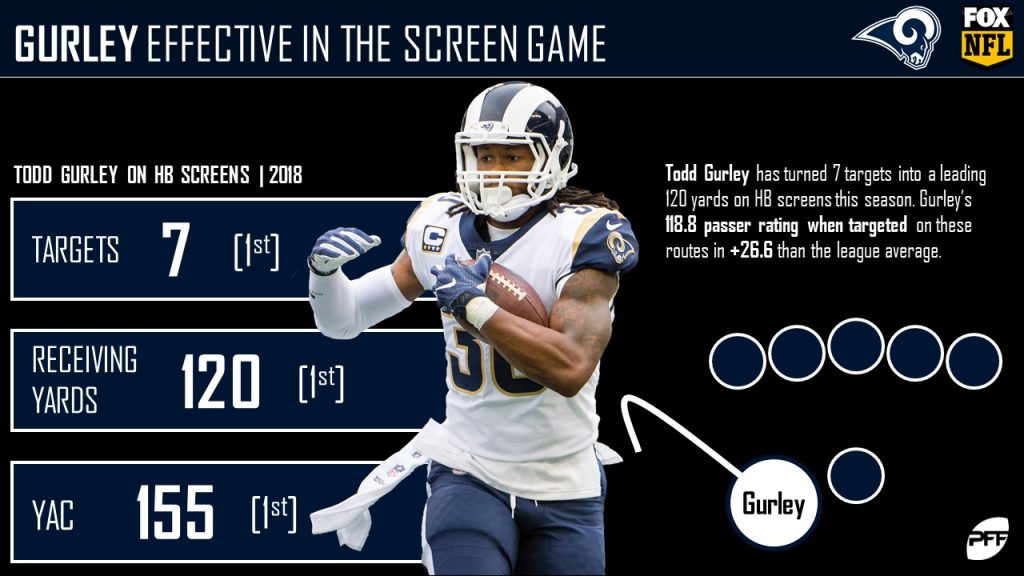 AARON DONALD IS STILL AARON DONALD
Aaron Donald has continued his dominance in the NFL. With an overall rating of 93.6 this season, it is no wonder why this Rams' defense has been one of the best in the league. This week against the Seahawks, expect Donald to impact the game in a big way as he squares off against the shaky Seattle offensive line.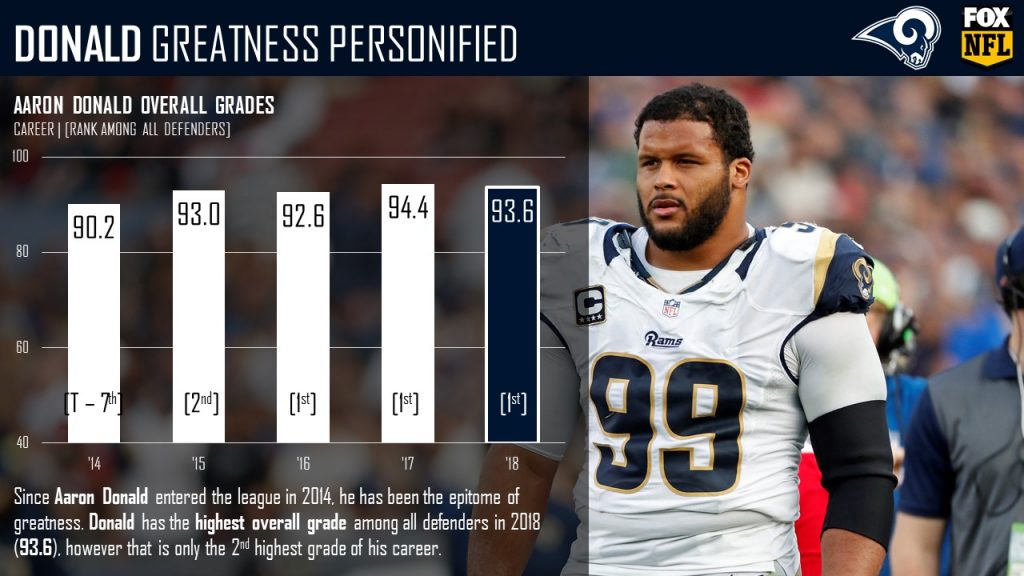 LOSS OF TALIB HURTS RAMS' DEFENSE
While the Rams possess an extremely talented defense, one area where they may have a sizeable drop-off in play is at the cornerback position. Losing a top corner in Aqib Talib would hurt any team, and it will be something that the Seahawks will be looking to expose this Sunday.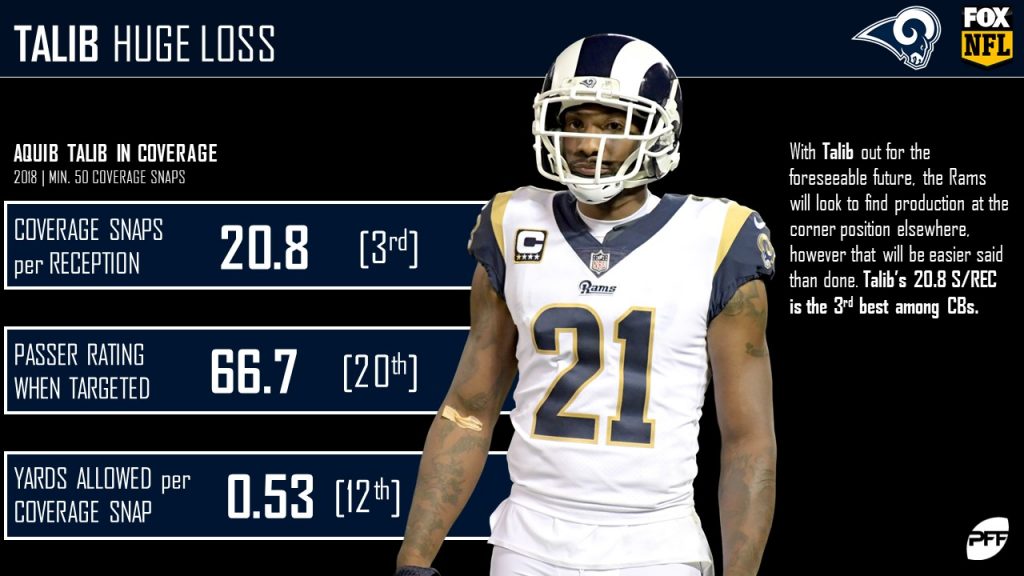 WILSON CAN PLAY UNDER PRESSURE WITH THE BEST OF THEM
Russell Wilson will be facing one of the best defenses in the NFL this week with two elite interior defensive linemen in Ndamukong Suh and Donald. Fortunately, Wilson has been one of the best quarterbacks in the league at extending the play, and with an offensive line that is well below average, the Seahawks will be depending on this ability to open up big plays down the field.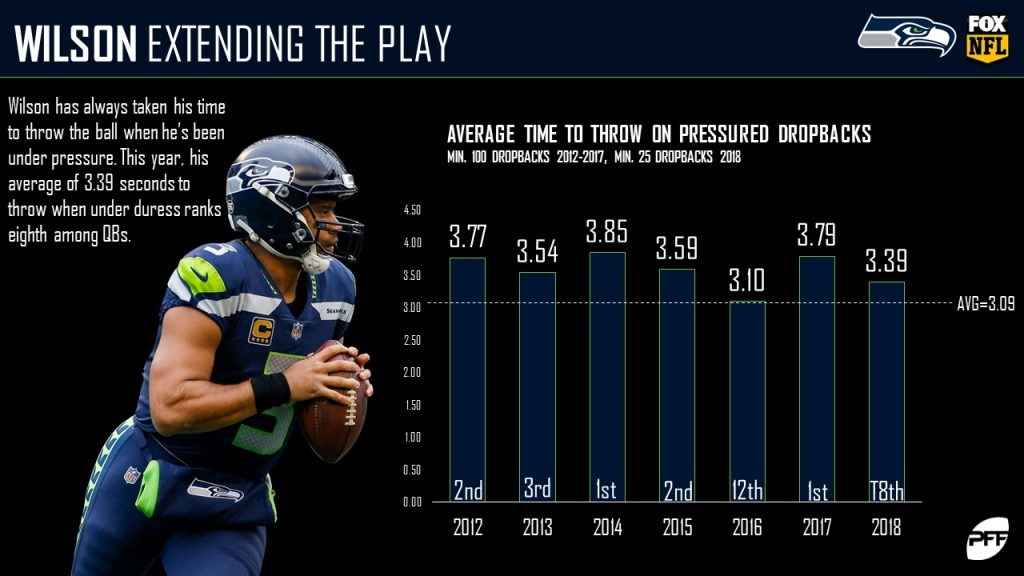 RETURN OF BALDWIN IS KEY FOR SEATTLE OFFENSE
Last week was Doug Baldwin's first week back from the injury he suffered in Week 1. It has been clear that Wilson has been missing his number one target. Baldwin's versatility has proven to be a staple of this offense, as he has shown to not only be a threat on the outside but in the slot as well, as he accumulated 703 of his total receiving yards from the slot last season.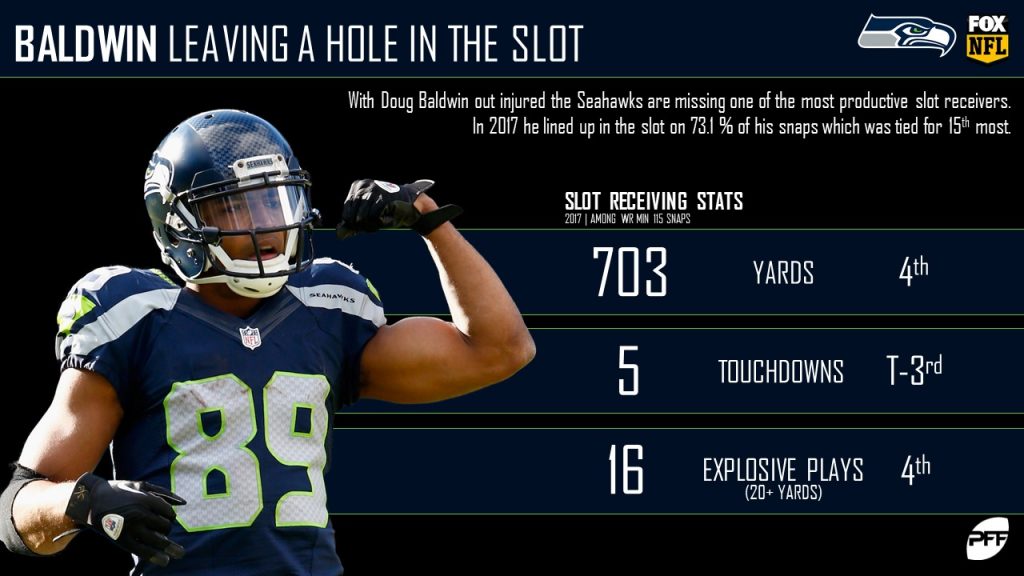 WAGNER WILL PLAY PIVOTAL ROLE IN COVERAGE
Bobby Wagner continues to show each week why he is one of the most dominant defensive players in the NFL. His coverage ability at the linebacker position is at an elite level. This ability will prove to be extremely valuable, as the Rams have shown that they have a number of playmakers on the offensive side of the ball.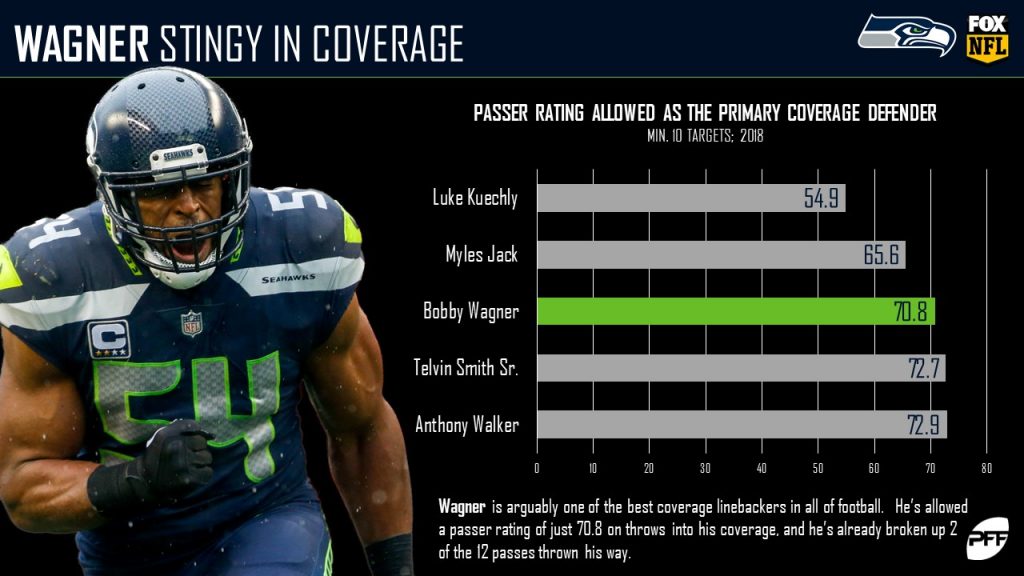 LOSS OF EARL THOMAS IS DEAFENING
The hole that losing Earl Thomas left in this defense will not be one that the Seahawks can replace easily. Thomas has been the highest-graded safety in coverage this season, and even with great game planning, will be hard to replace. It will be interesting to see how this defense manages without one of their best players on the field.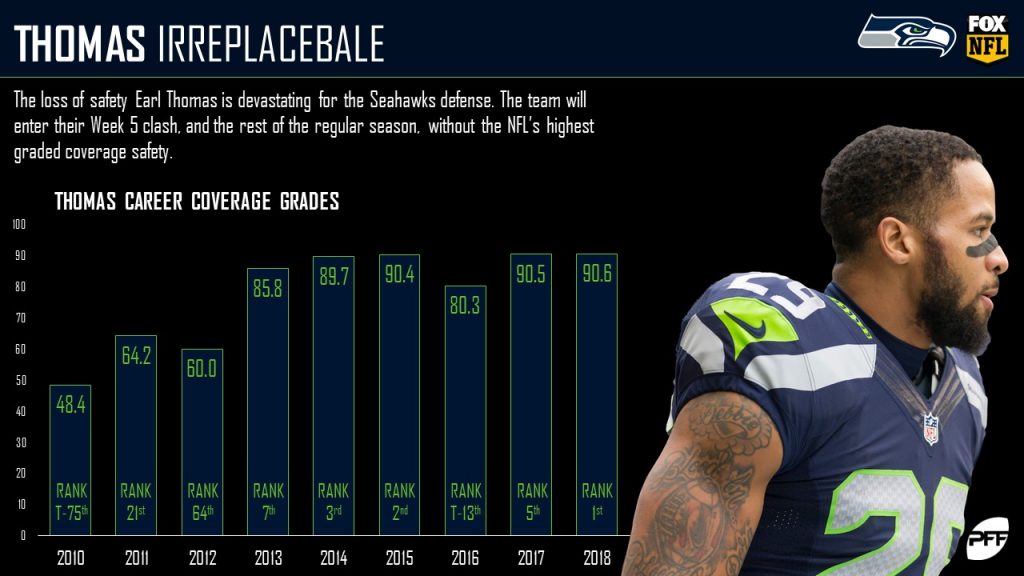 Key matchup