The Green Bay Packers visit the Pittsburgh Steelers in Week 12 of the 2017 NFL season. PFF previews the top player matchups of the game.

PFFELO Ranking: 18
Coverage by: Sam McGaw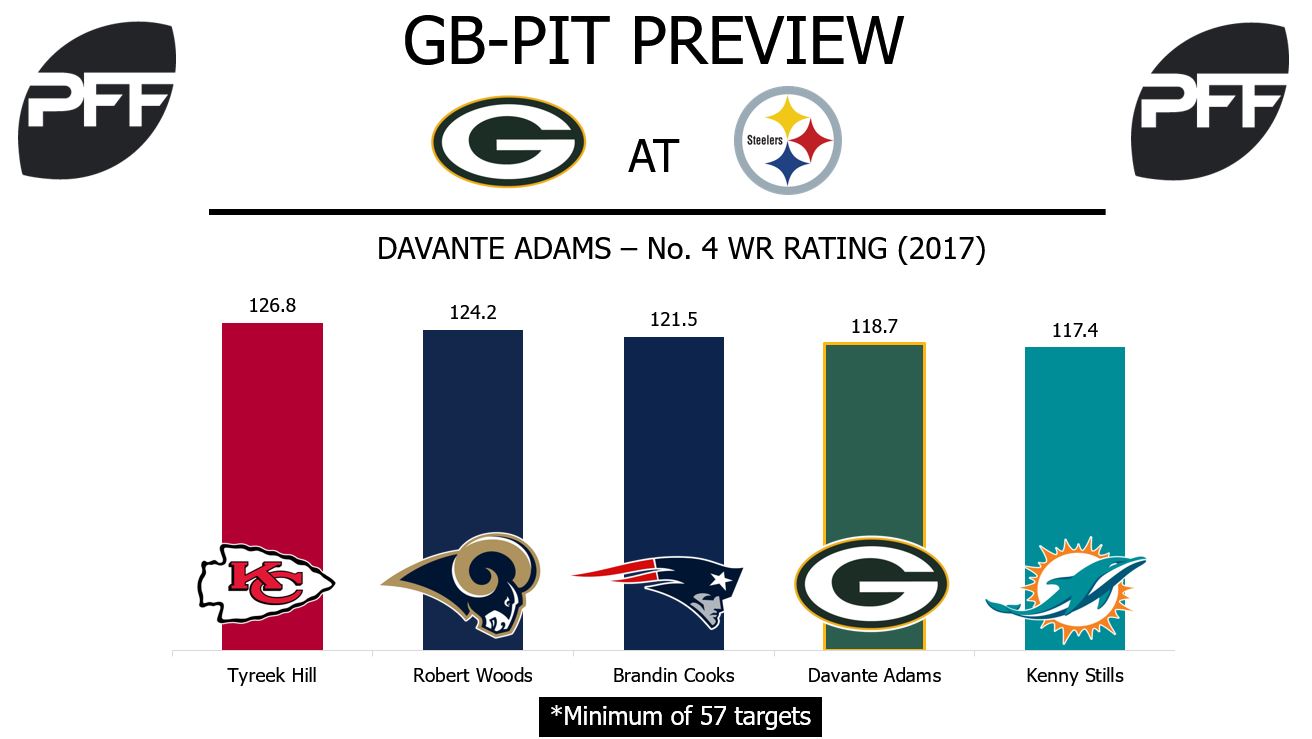 Coverage by: Mike Manning
WR Antonio Brown vs. Packers cornerbacks – Brown is coming off his sixth game of the season with 10 or more targets. At 91.1 overall, Brown is PFF's only elite graded receiver this season and he has become the first receiver to reach 1,000 receiving yards in 2017. Whenever Ben Roethlisberger is blitzed this season and targets Brown, his passer rating is 121.4 on 28 targets with three touchdowns. But Brown has not been able to make defenders miss like he did in the beginning of the season. Through Week 5 he was second in the league with seven missed tackles forced but from Week 6 till now, Brown has only managed to force one missed tackle. He'll be facing a group of cornerbacks that as a group has allowed a passer rating of 111.1 when the team has blitzed this season. And they have combined to miss 15 tackles after the catch this season.
T Chris Hubbard vs. Edge Clay Matthews – With the suspension of starting right tackle Marcus Gilbert, Hubbard will be once again inserted into the starting lineup. Hubbard has played 415 of his 450 total snaps this season at right tackle already filling in for the injured Gilbert. The Steelers will be going from a tackle with the third-highest pass-blocking efficiency to the tackle with the 44th-highest with the switch to Hubbard. Matthews is having a bit of a bounce back year after earning a 46.8 overall grade in 2016, he is grading at 82.6 this season. He has earned a defensive stop in every game this season and is one of only seven 3-4 outside linebackers to earn at least 10 pressures from each side of the field. There is some concern that Matthews may miss the contest however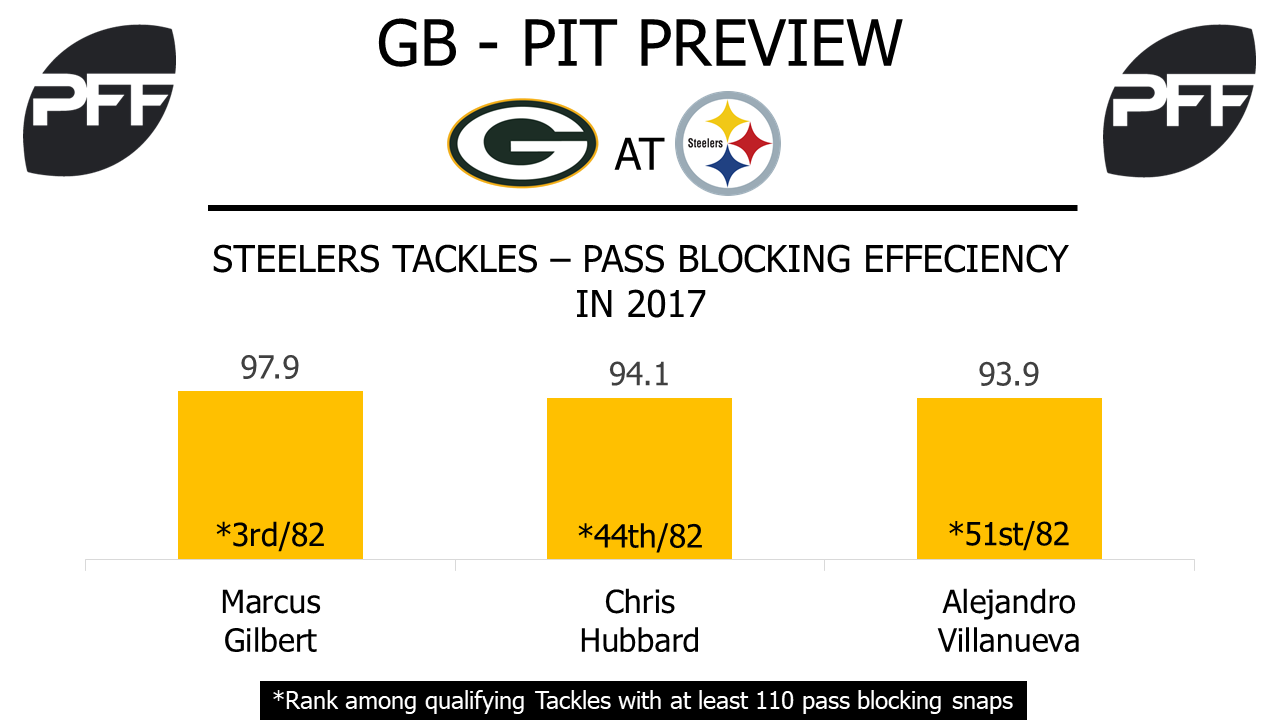 G David DeCastro vs. DI Mike Daniels – DeCastro enters Week 12 as one of only two offensive linemen, Jason Kelce being the other, to grade at an elite level this season. The Steelers' guard has played 367 pass-blocking snaps this season without allowing Roethlisberger to get hit or sacked. Only missing seven snaps since the start of the 2014 season. DeCastro's 91.3 run-blocking grade ranks third among all offensive lineman in 2017. While Daniels has lined up all along the defensive line this season, his most productive position has been lined up over the right guard. That's where seven of his 21 total pressures have come from, the most at any position. He also has yet to miss a tackle in the run game on his way to 14 run stops this season.