Beyond providing data for all 32 NFL teams, PFF also supports network broadcasters with game-preview packets that are used to enhance the in-game experience for fans and viewers. This Buccaneers-Giants preview features the same information our broadcast partners use for team research and in-game production.


The second half: Where the Fitz-Magic happens
Ryan Fitzpatrick's passer rating jumps from 93.2 in the first half, to 122.5 in the second half.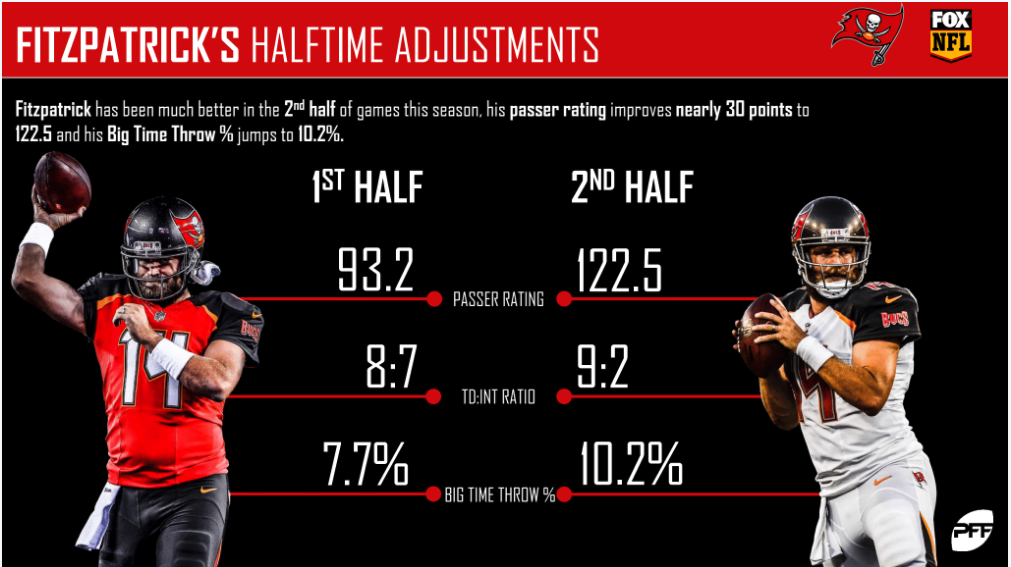 Howard making them count
O.J. Howard has made his receptions count this year. 24 of the second-year tight end's 29 receptions have gone for first downs, and that first down percentage of 82.8% is the best rate among qualifying players at the position.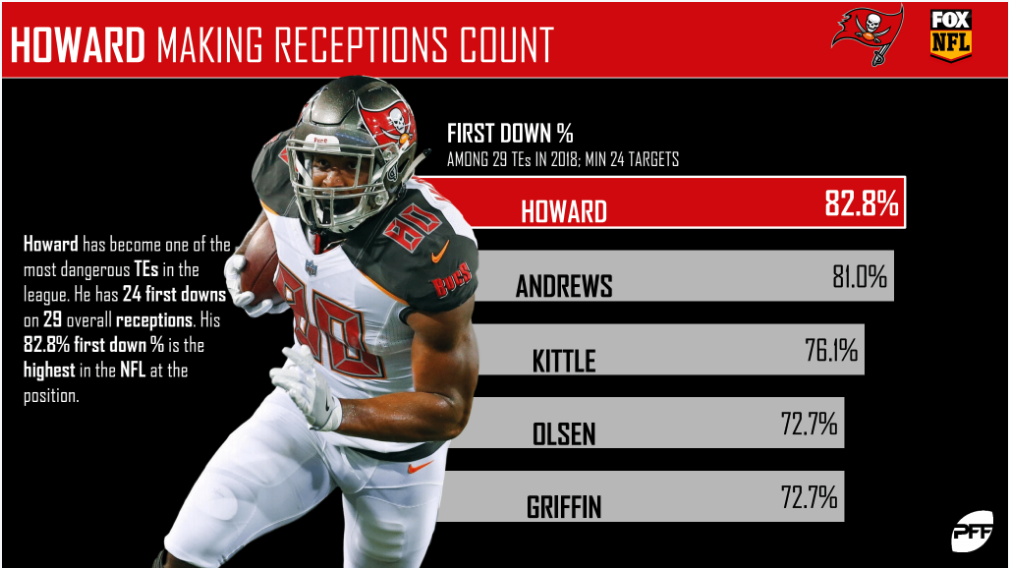 McCoy changing course
Since 2015, Gerald McCoy's pass-rush grade and run defense grade have been going in opposite directions.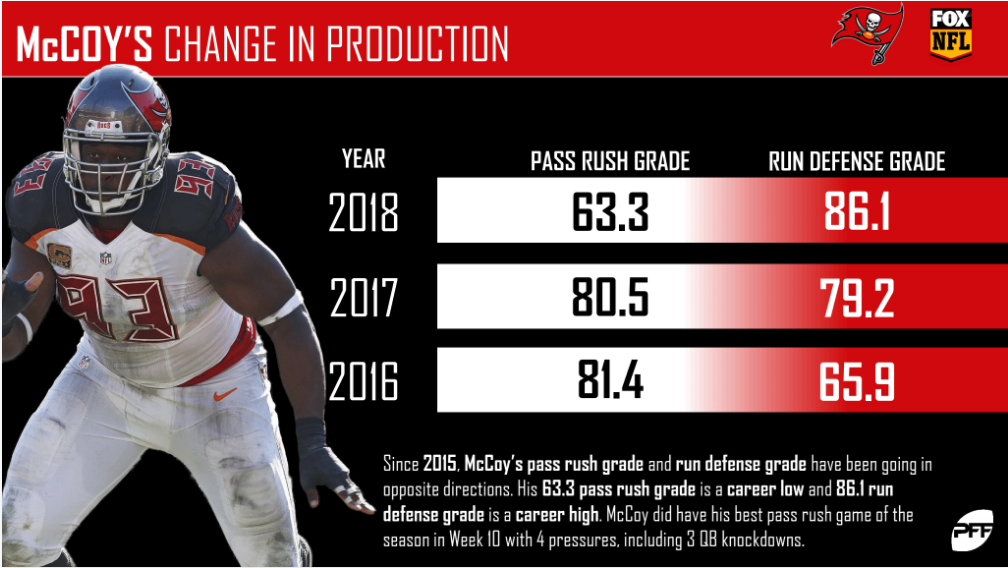 Buccaneers secondary struggling
On deep throws (attempts that travel 20+ yards downfield), the Buccaneers have allowed a league-worst 140.3 passer rating.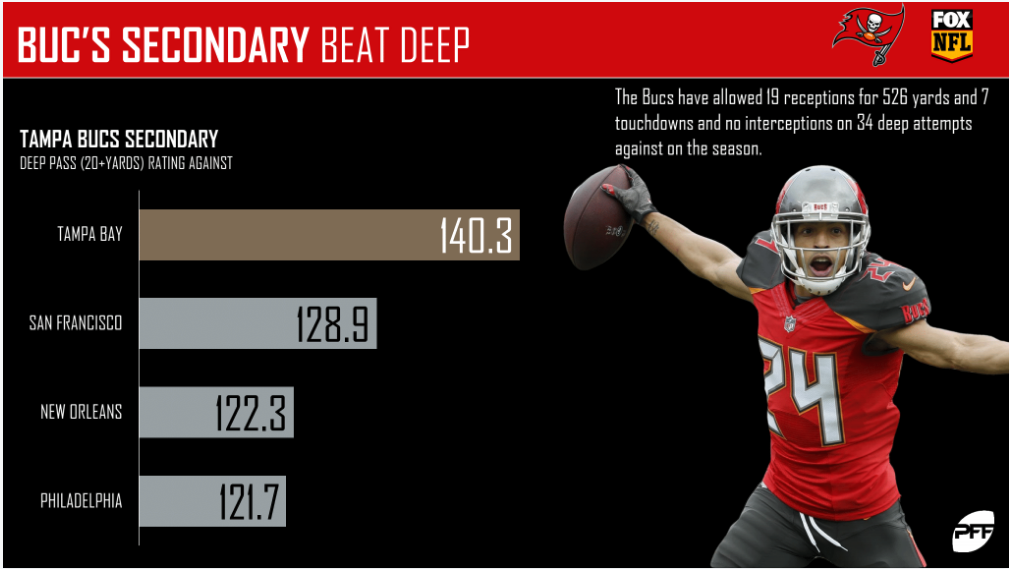 Manning struggling with play action
Eli Manning has struggled when he's used play action this year.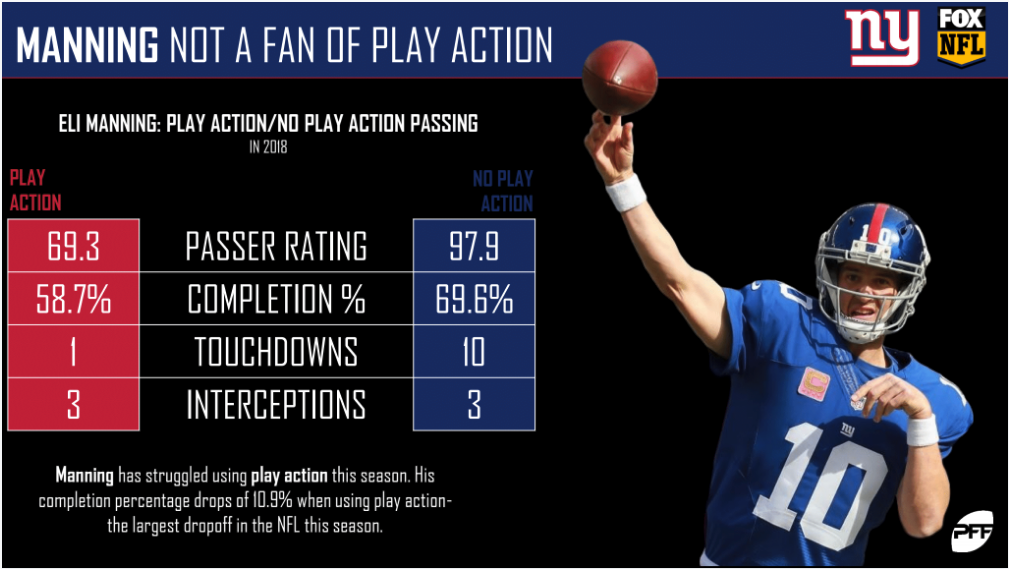 Saquon the safety net
Saquon Barkley has been targeted 43 times at or behind the line of scrimmage, and 12 of those targets have come while his quarterback was under pressure.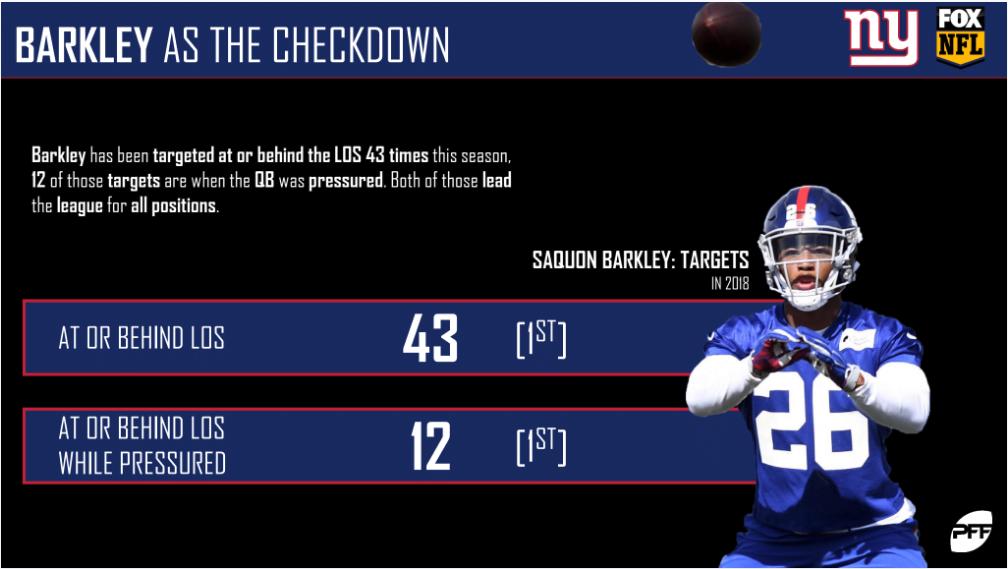 Giants defense struggling to generate pressure
The Giants haven't got to opposing quarterbacks as much as they'd like. Their 99 total pressures as a team rank 28th in the league.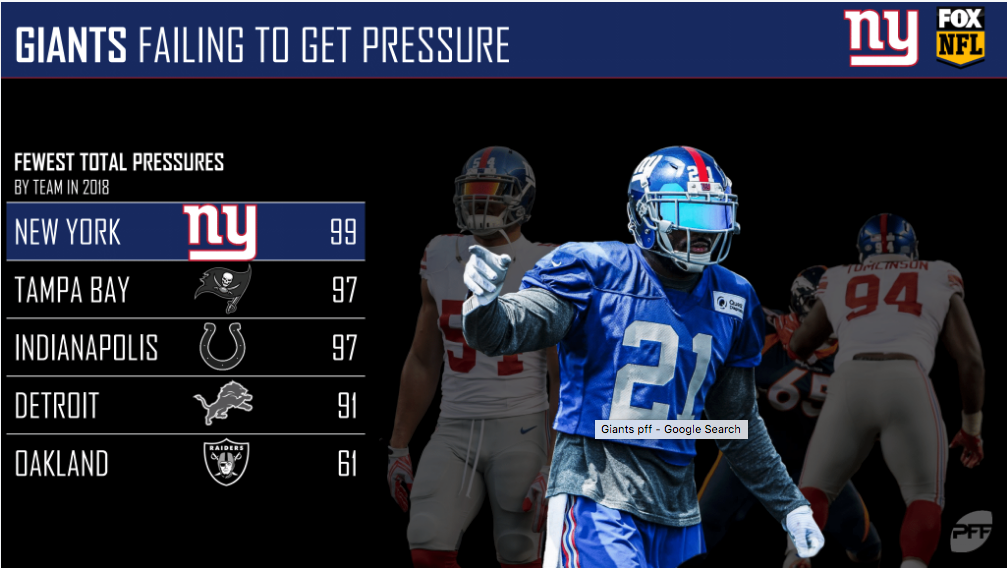 Jenkins Not Playing up To His First Impression
Cornerback Janoris Jenkins had a career-year in his first year with the Giants, but his play has declined every year since then.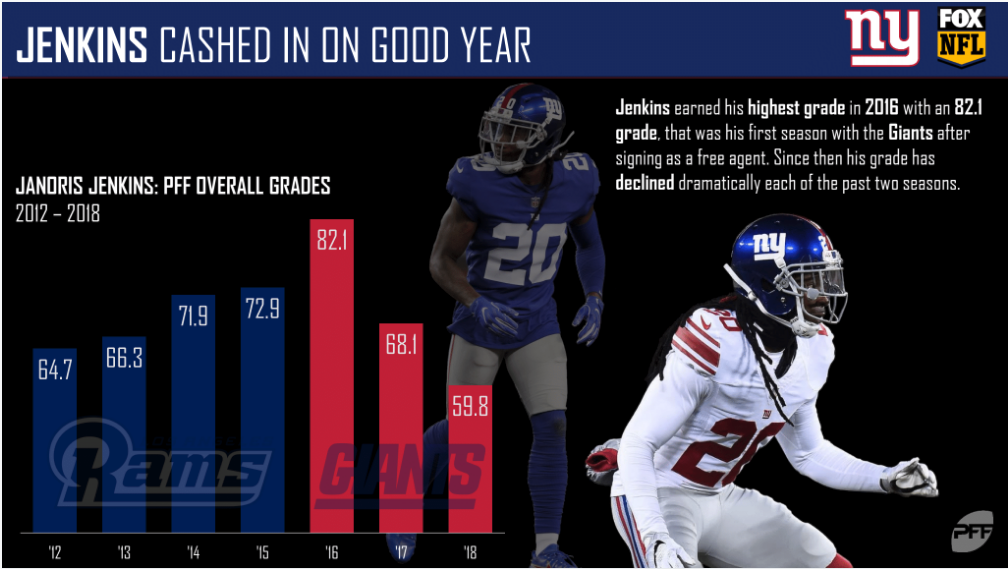 Key matchup