Beyond providing data for all 32 NFL teams, PFF also supports network broadcasters with game-preview packets that are used to enhance the in-game experience for fans and viewers. This Panthers-Lions preview features the same information our broadcast partners use for team research and in-game production.


Newton's clean pocket transformation
Cam Newton struggled from a clean pocket last season, but it's been a completely different story this year.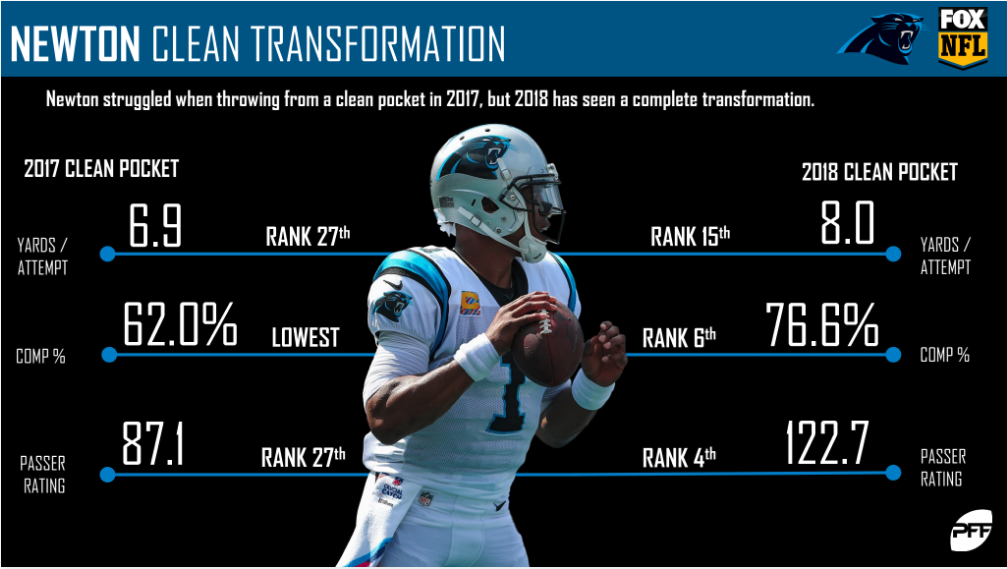 Third down is a charm
Christian McCaffrey has been a mightily productive weapon on third downs this season.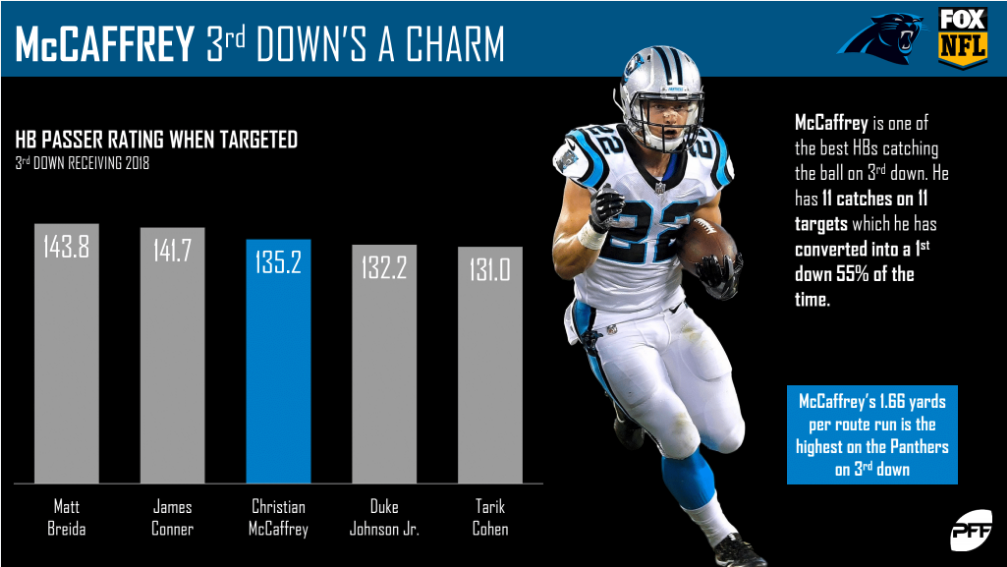 Linebackers stopping the run
The Panthers' linebackers have been stout against the run this season. They'll be looking to continue this against the Lions.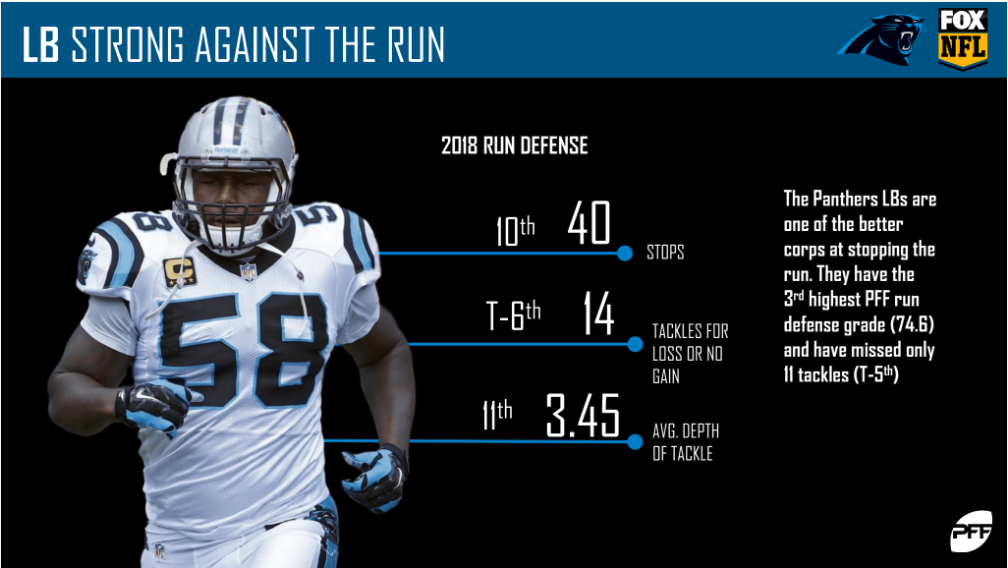 The rush not getting there on third down
The Panthers' edge defenders have struggled to produce pressure on third down this season. They'll look to get that on track against the Lions.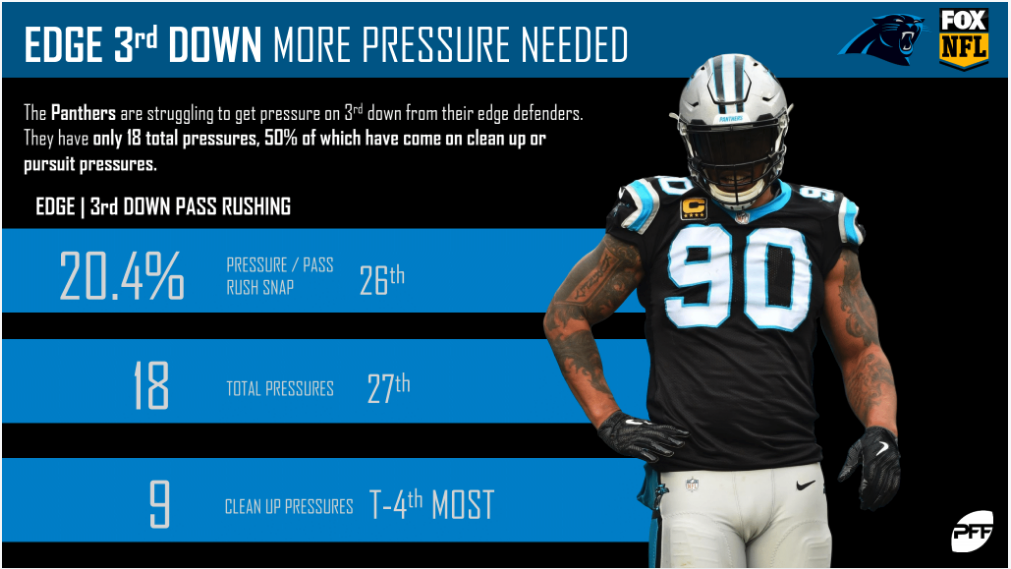 Stafford taking his time
Matthew Stafford has done well on long-developing throws this season. The Panthers will look to cut his time short on Sunday.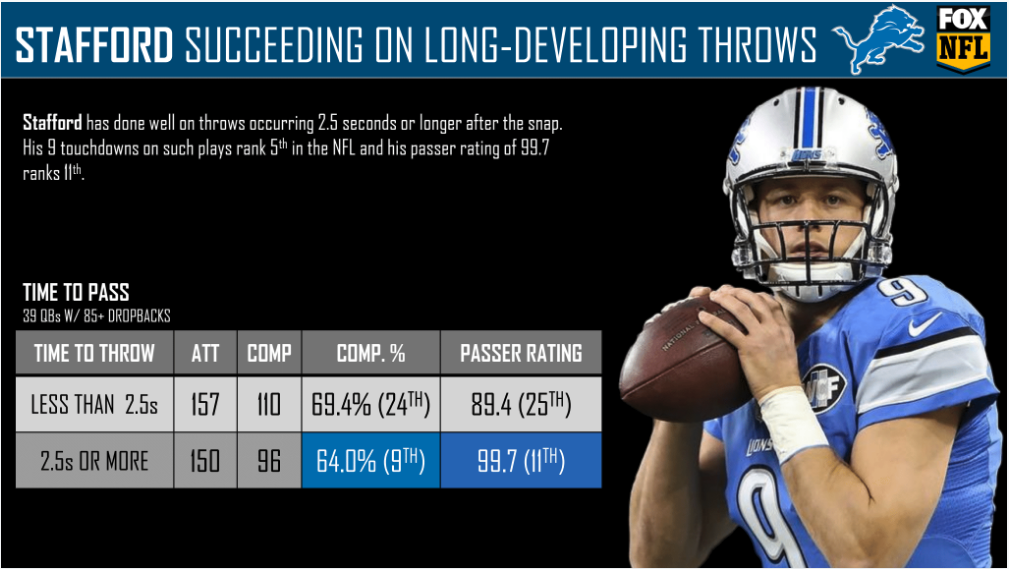 Golladay's best routes
Kenny Golladay has performed very well on out routes and crossing routes this year. It's no surprise to see that those two routes are his go-to.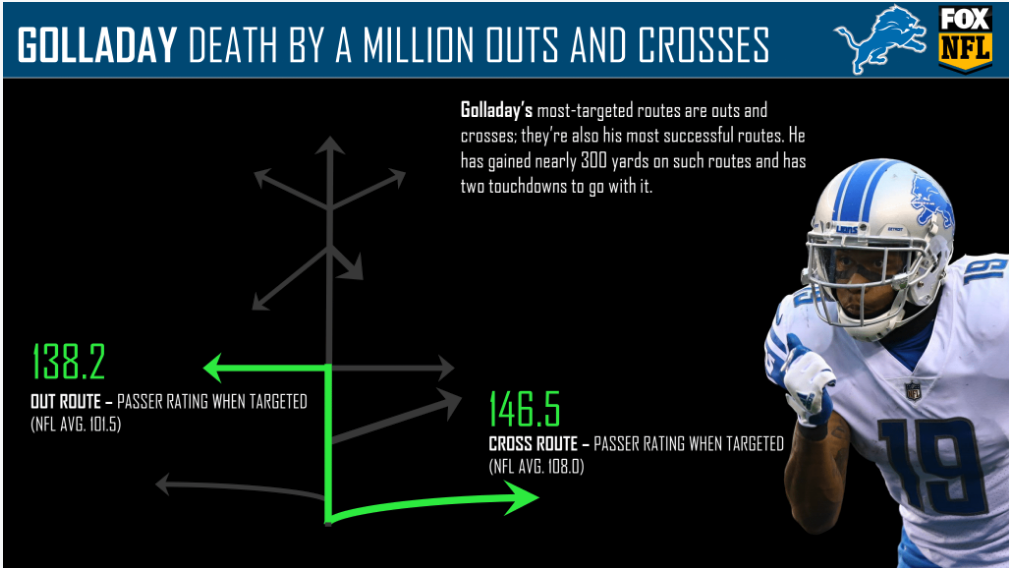 Harrison's immediate impact
New team? No problem. Damon Harrison is up to his usual run-stuffing tricks in Detroit.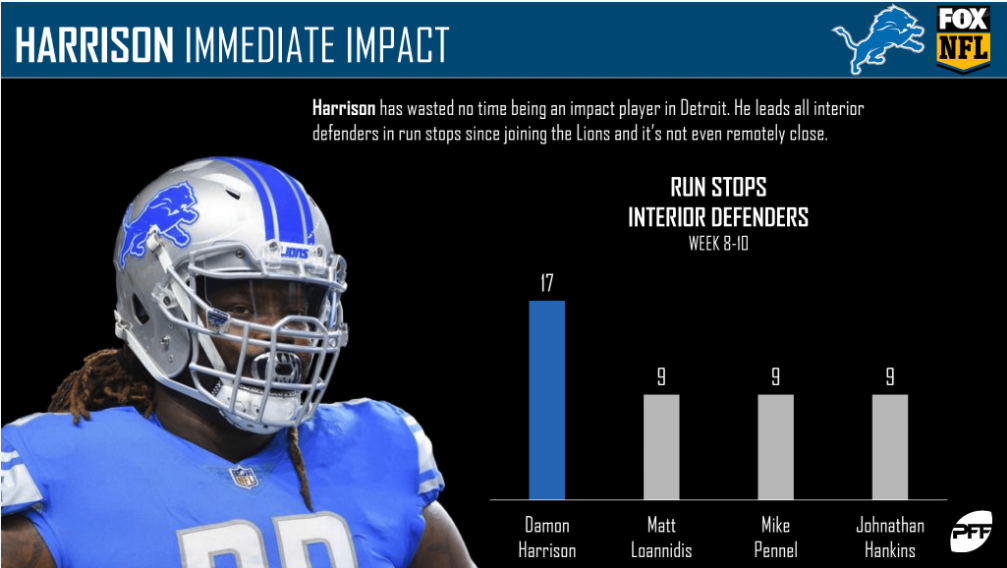 Hand is off to a flyer
Da'Shawn Hand's 88.2 overall grade is currently the best mark among rookie interior defensive linemen. He also ranks first among his classmates in quarterback pressures (21) and defensive stops (16).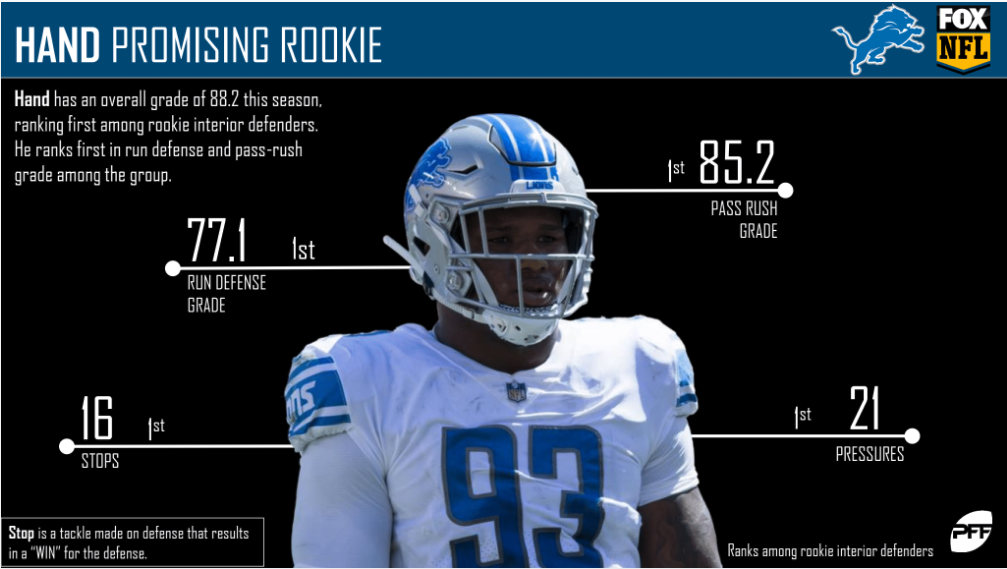 Key matchup