In a league where the downfield pass is king, positional versatility and dominance in coverage are now the calling cards of some of the NFL's best defenders. Minkah Fitzpatrick is only a rookie, but he is quickly showing that he has that versatility, ability and competitive fire to play multiple positions at a high level, and he is firmly entrenching himself as a top-tier defensive back in the process.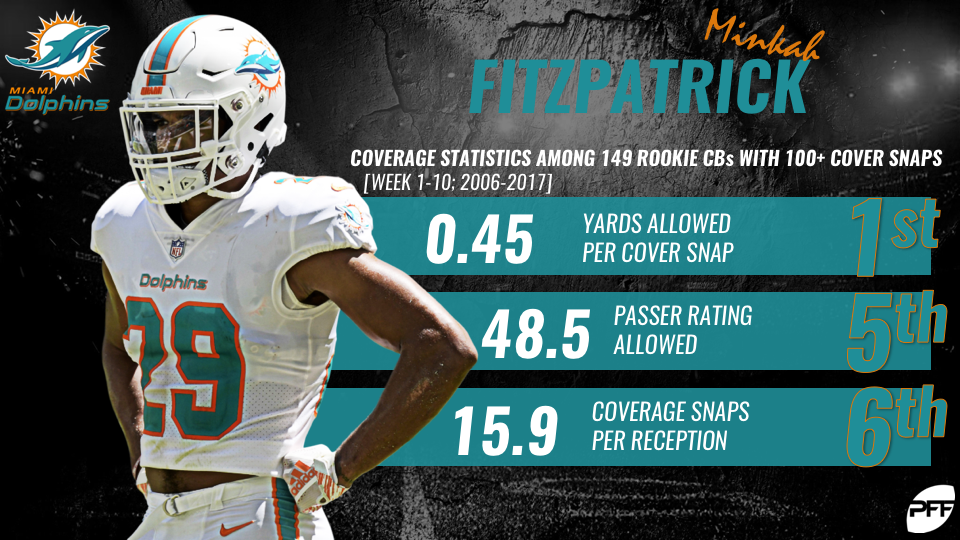 The rookie out of Alabama has had a huge impact for the Miami Dolphins by being a defensive swiss army knife that they can they can deploy nearly anywhere on defense. While he's spent the majority (296) of his plays covering the slot this season, he's also lined up at free safety for 109 plays, he's lined up in the box on 46 plays, and has even lined up on the defensive line for 14 plays. Notably, he played 25 defensive snaps as a boundary corner against Aaron Rodgers and the Green Bay Packers in Week 10, after only playing eight snaps there all season beforehand and just 13 snaps there in his entire final season at Alabama.
How did Fitzpatrick respond to being tossed into a position that he had little to no familiarity with at the pro level? He simply posted the highest-graded game of his young NFL career and allowed just one catch on three targets for zero yards. He also added a pass breakup and allowed a passer rating of 42.4 when targeted – not bad for a rookie playing an unfamiliar position in hostile territory against one of the best quarterbacks in the game.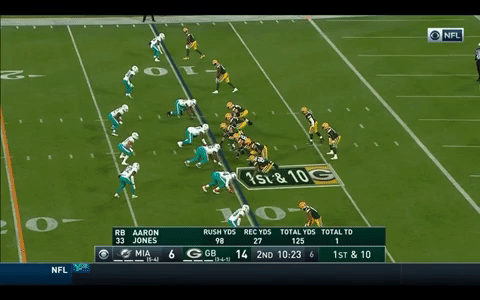 Looking at his season as a whole, it's easy to make the case that Fitzpatrick has been one of the best defensive backs in the NFL. Among cornerbacks with at least 200 snaps this season, his 48.5 passer rating allowed ranks first, and he is one of only nine players at the position to log 250-plus coverage snaps and not yield a touchdown. The longest play Fitzpatrick has given up this season was 22 yards, he's allowed just 51.4% of passes thrown his way to be completed, and he is surrendering only 7.2 yards per reception, which ranks second among qualifying corners. Most impressively, the rookie cornerback is giving up a measly 0.45 yards per coverage snap, a mark that not only ranks first among players at the position, but it's the best mark ever recorded by a first-year cornerback in the first 10 weeks of a season. 
Playing from the slot, the first-round pick hasn't been any less impressive. The Dolphins' defensive back is yielding a 46.2 passer rating when targeted in slot coverage, and he's allowing only 0.63 yards per slot coverage snap, which rank first and second among qualifying slot corners, respectively. Below is Fitzpatrick's first career interception, which he corralled in slot coverage against Tom Brady and the New England Patriots in Week 4.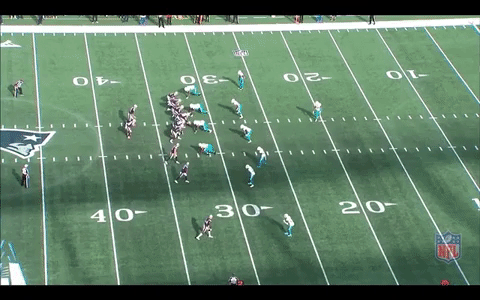 The former Alabama standout's coverage skills have also traveled with him to other parts of the field. Through 10 weeks, Fitzpatrick has played 117 coverage snaps as a safety, and he's allowed three receptions from eight targets for just 15 yards. All told,  he's allowed an average of 0.13 yards allowed per coverage snap which ranks third among safeties with at least 110 coverage snaps. Below, he is lined up at safety and quickly diagnoses the play, breaks on a post route and nearly comes away with the interception.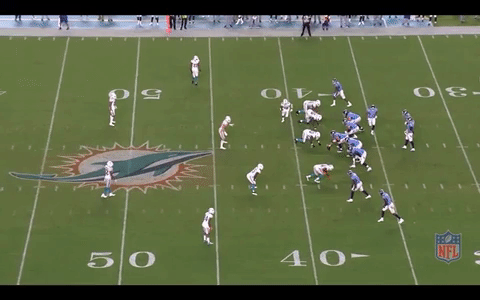 Fitzpatrick has also been a solid run defender. He's earned a 69.4 run defense grade and has recorded 15 defensive stops against the run, which is tied for the fifth-most among cornerbacks. Here here is lined up at linebacker, making another play, this time against the run.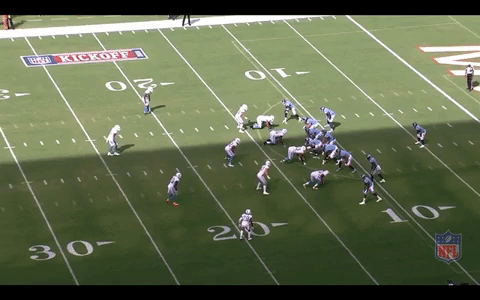 Minkah Fitzpatrick is making plays all over the field, and he is already playing like one of the best defensive backs in the league. With more experience and time to refine his technique, he's a good bet to cement himself as one of the league's elite.