The Seattle Seahawks' defense can't afford to get much worse from a pass-rushing perspective in 2019, and getting worse is exactly what would ensue if veteran edge defender Frank Clark walks this offseason.
Through the regular season, Seattle recorded pressure on just 31.5% of the opponent's dropbacks, tied for 23rd in the NFL. And Clark, whose contract expires in March, tallied a whopping 24.6% of his team's total pressures, the fifth-highest market share of any defender in the NFL in 2018.
Seattle loses its best pass rusher, a considerable percentage of its total pass-rush production and a rising superstar if the team's brass chooses to cut ties with Clark; his value can't be overstated.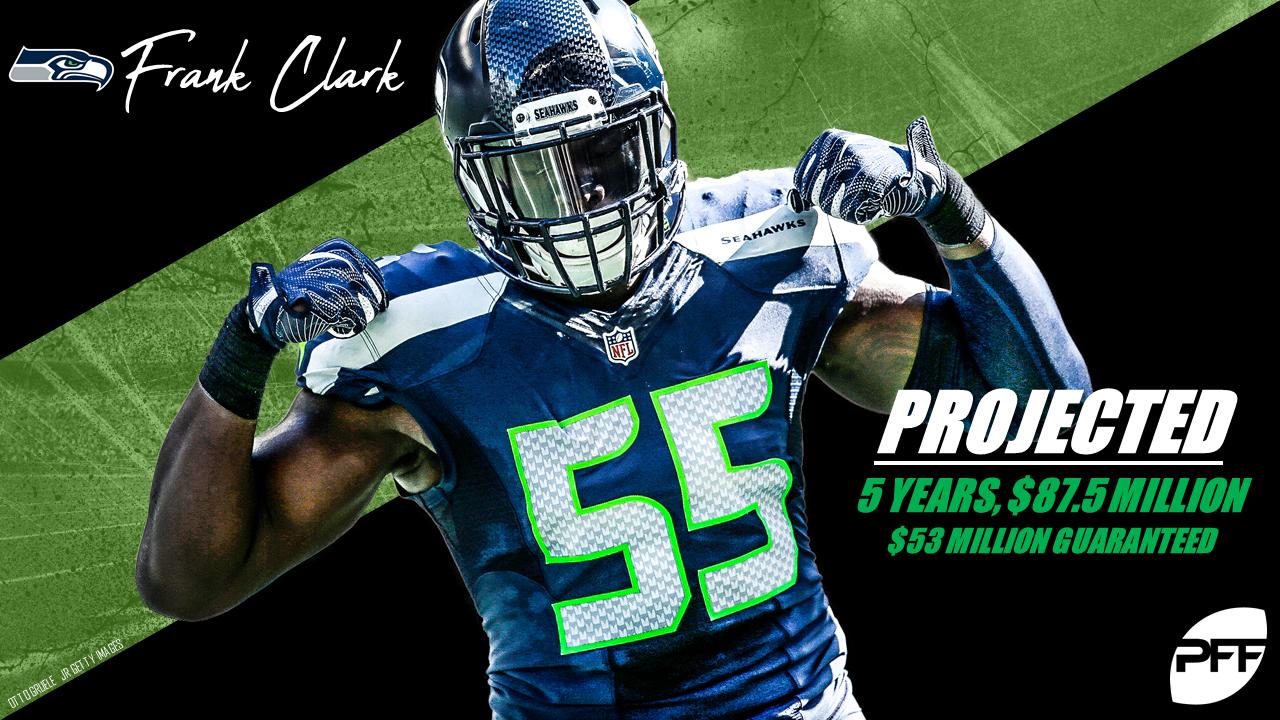 Clark, a 25-year-old Michigan alumnus, was kicked off the Wolverines' football team after a 2014 domestic violence arrest. He slid in the 2015 NFL Draft as a result, but Clark's free fall only lasted to the 67th overall pick in the second round because of his on-field ability.
Prior to his dismissal from Michigan's football program, Clark earned an FBS-high 92.1 overall grade in 2014, and, to add perspective, Joey Bosa (91.7), Trey Flowers (91.2) and Myles Garrett (90.5) ranked second, third and fourth, respectively, that season. He also tied for 11th in pass-rush win percentage among the 262 FBS edge defenders with 150-plus pass-rush snaps in 2014.
He was easily one of the most talented edge defenders in the 2015 NFL Draft. And his talents have followed to the NFL.
Clark's three-year (2016-18) pass-rush grade (79.2) ranks tied for 18th among the 50 NFL edge defenders with at least 1,500 defensive snaps in that span. He turned in a career year in multiple respects in 2018, as well, logging career-best marks in terms of total pressures (67), pass-rush win percentage (17.5%) and pressure percentage (17.5%).
In the play below, Clark flashes his strength and bull-rush ability against Oakland Raiders rookie offensive tackle Kolton Miller in 2018. His ability to beat blocks with strength, speed and hand technique all improved significantly this past season.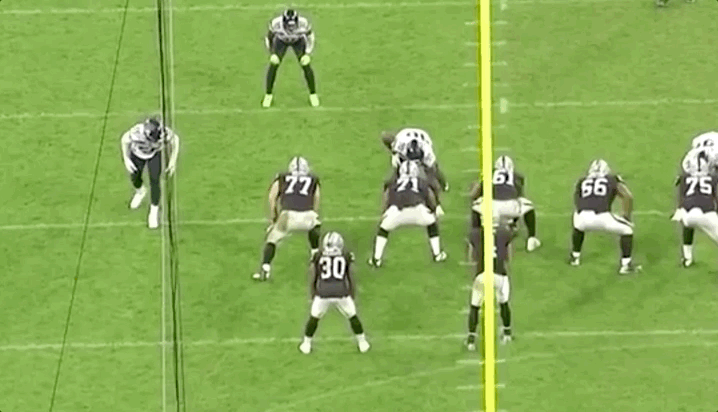 San Francisco 49ers rookie offensive tackle Mike McGlinchey also played a part in Clark's bull-rush highlight reel.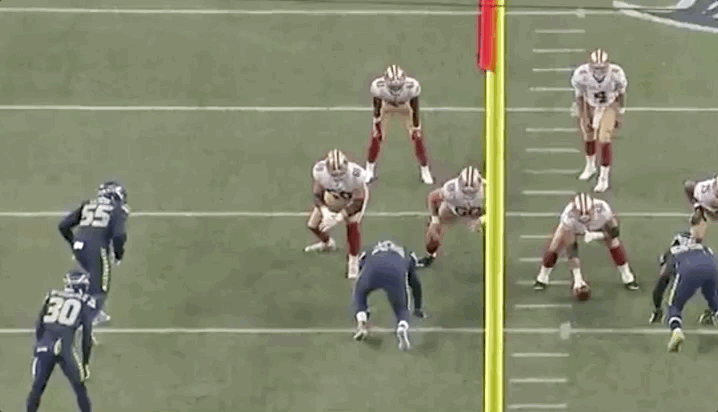 Per Jason Fitzgerald of Over the Cap, Clark and his ability to ruin opposing offensive linemen will cost "for something in the $17 million (per year) range." Fitzgerald's latest contract projection for Clark is five years, $87.5 million with $53 million guaranteed.
If Seattle can't find that kind of money in the cap this offseason, Clark will find ample suitors waving similar if not more expensive contracts elsewhere – a situation that would cost the Seahawks dearly.