After the complete list of Madden 20 ratings were released last Monday, Los Angeles Chargers wide receiver Keenan Allen didn't hide his displeasure with the numbers assigned to him: 89 overall, 91 short route-running, 89 medium route-running, 85 deep route-running, 87 speed and 69 strength were chief among his frustrations. Using PFF data, we can see just how well or how poorly Madden's numbers align with Allen's true production — particularly in route-running — during the 2018 regular season.
Allen's 91 short route-running rating slots him in at tied for 12th among Madden 20 wideouts. On the contrary, Allen was tops among qualifying wide receivers in yards per route run on targets of one to nine yards, averaging 2.67. And his 81.0 grade on those routes ranked fifth among wide receivers in 2018. The only knock against Allen was that he surprisingly didn't haul in a touchdown catch in the 1- to 9-yard range. Even so, it's hard to believe that would prove to be his downfall en route to a 12th-place rating.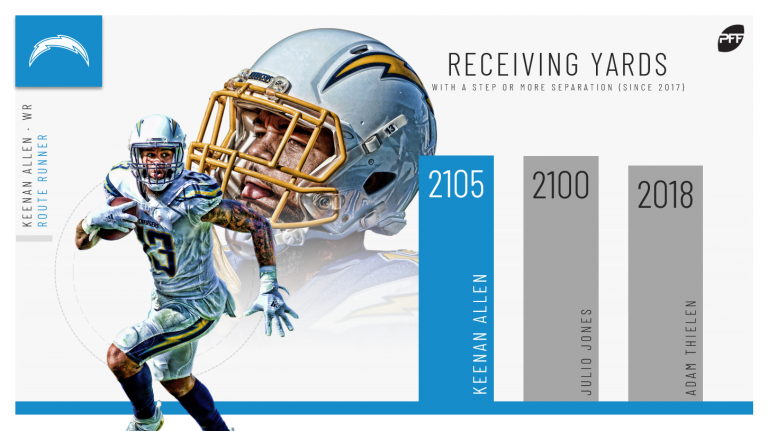 Allen's success with route-running certainly wasn't limited to short throws, either. Among qualifying receivers, he had the fifth-best grade (94.9) on throws targeted from 10 to 19 yards — or medium routes. Allen generated a passer rating of 139.2 on those routes, ranking sixth among qualifying wideouts and one spot behind teammate Mike Williams. However, his 89 medium route-running grade in Madden 20 slots him in at 13th-best.
Early in the fourth quarter of the Chargers' 38-28 loss to the Kansas City Chiefs in Week 1, Allen motions to the right side with Orlando Scandrick shadowing him. In just two steps, Allen shakes Scandrick before putting his hand up, signaling to Philip Rivers: I got him. A 20-yard touchdown was the reward for his seemingly effortless display of skill.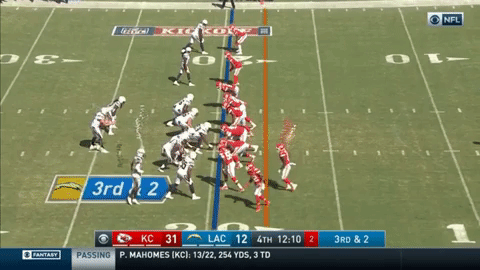 While Allen was more successful on short and medium routes compared to Madden's ratings, his deep-route prowess didn't quite shine through in 2018. Madden ranked him 27th in the category, and his actual numbers in that facet weren't too far off. He had just 11 targets of 20 or more yards downfield, hauling in six with no touchdowns to show for it.
But the stats don't tell the whole story of Allen's skill set. Take a look at his route against the Seattle Seahawks in Week 9 as he burns cornerback Shaquill Griffin on a double move for a big gain. Griffin appeared to believe he had safety help, but the route is a winner nonetheless.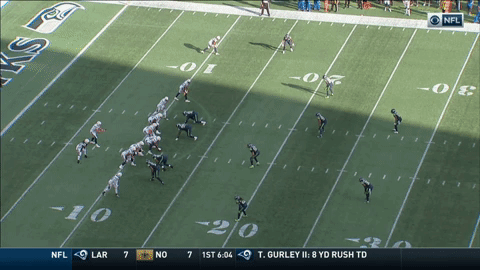 It's no secret that Allen has been one of the NFL's most potent route-runners in recent years, and he's often doing it against opposing teams' No. 1 cornerback. It doesn't always work out in Allen's favor, though. New England Patriots cornerback Stephon Gilmore held him to one reception on five targets (granted, it did go for a touchdown), and Cincinnati Bengals corner William Jackson III limited Allen to one catch on three targets for one yard.
When Allen gets going, though, he's nearly unstoppable. Against the Baltimore Ravens' Jimmy Smith, the Denver Broncos' Chris Harris Jr. and the Pittsburgh Steelers' Joe Haden — all considered to have at least shared the responsibility of being their respective team's No. 1 corner in 2018 — Allen was ruthless. To the tune of 12 catches on 15 combined targets against the trio, he racked up 143 yards and two touchdowns.
The point is, you don't have to watch much film before finding a clip of Allen turning a defensive back around or darting past them at the line of scrimmage with his innate quickness.
In PFF's prototypical wide receivers list, Allen was tabbed as the NFL's model route-runner due to his unmatched ability to create separation and then produce on those plays. On routes when Allen had at least a step of separation or more during the 2018 regular season, he caught the fourth-most first downs (51), produced the third-most yards per route run (3.6) and had the highest completion percentage (93.8%). In nearly every meaningful category relating to route-running, Allen was near the top. 
And while he isn't perfect, as evidenced by a few struggles against some of the league's top cornerbacks, Allen is pretty darn close to it from a route-running perspective.