Joey Bosa now has 20 total pressures across the three games he has seen snaps in for the Chargers since finally being unleashed. In the first of those three games he only played in 27 snaps, and if you look at his pass-rushing production on a per-snap basis, he actually has the highest pass-rushing productivity score in the NFL among edge defenders.
That's right, on a per-pass-rush basis, Joey Bosa has been more productive than Von Miller.

While Miller has been generating a pressure once every 5.2 pass rushing snaps, Bosa has done it once every 4.7. His run-stop percentage of 9.7 is also good enough to rank in the top 10 at his position (and higher than Miller, by the way).
The Chargers are 3-4 on the season, and have lost their four games by an average of 3.5 points. Bosa is already second on the team in terms of total pressures to Melvin Ingram, who has played three times as many snaps over the year, and it's interesting to think what effect Bosa could have had upon those games. (In the four games Bosa missed, the Chargers went 1-3.)
In the four losses, the Chargers defense surrendered an average of 32 points, and a player like Bosa could well have swung one or more of those games in San Diego's favor. They have in effect likely cost themselves wins this season by digging in on the protracted contract standoff, which could be key come the end of the season.
For Bosa, however, this is exactly the kind of player we expected to see given the last two seasons of PFF College grading. Bosa was the best-graded edge defender in the nation in each of the past two seasons, and was No. 1 on the PFF big board all of the way through the draft process.
There was no more productive college player than Bosa, and yet there were questions about how dominant a force he would be in the NFL. The answer so far appears to be just about as dominant. The Chargers have moved him between outside linebacker and defensive end depending on the personnel grouping they have been running (he typically plays outside in base, and kicks inside in sub-packages), and have moved him across both sides of the line. He has been a versatile and productive weapon for them to deploy.
With seven weeks of the season gone, Bosa has played in just three games, and one of them sparingly, but if he continues at the same kind of rate, it will be very difficult to keep his name out of Rookie of the Year conversations at season's end. If he plays in all of the remaining games he will have played in 12 games, or three-quarters of the season. At the moment he isn't even comparable with other rookie edge defenders, such is the gulf in production between him and the rest of the league.
He leads all rookies with those 20 total pressures — the next-closest figure is Jacksonville's Yannick Ngakoue with 17, and Ngakoue has taken two-and-a-half times as many snaps on the field to get there (310 to 130).
The top performing rookies outside of Bosa so far this season are almost all offensive players, and it will be difficult for Bosa to win a PR battle against quarterbacks and running backs, but on the defensive side of the ball he would have as strong a case as anybody if things continued on their current course.
On current pace Bosa would end the season with 80 total pressures, which is a figure that only six players managed to top a season ago — on a full 16-game season. And Bosa was working from half a game's snaps on one of his three outings.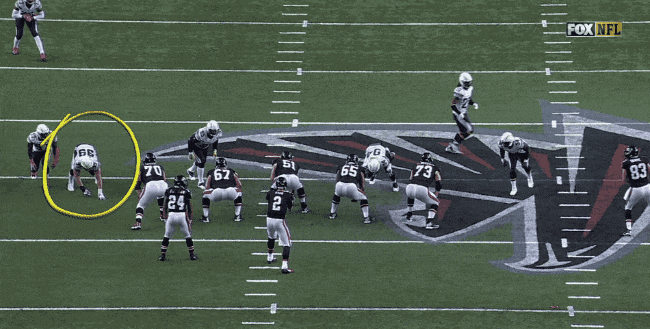 Bosa's pace may slow as the season wears on, but he has faced some tough players in his short career so far. In his debut he did much of his damage against Oakland's Donald Penn, a good if not great left tackle. Against Atlanta this week he beat both left tackle Jake Matthews and right tackle Ryan Schraeder repeatedly — each is a quality starter. This isn't a player whose numbers can be explained by a quirk of scheduling and matchups.
Joey Bosa is very much for real, and it's just a shame for the Chargers they didn't get him on the field sooner, because it has likely cost them wins.