The Cleveland Browns signed Jarvis Landry this offseason in the hopes of adding a dynamic playmaker to their offense. While Landry is certainly not the prototypical 6-foot-3 receiver that most general manages seem to go after, there is no doubt that his ability puts him up there with some of the top receivers in the NFL. Over the past four seasons, Landry has been targeted 538 times and has accumulated 400 receptions and 4,035 receiving yards.
With these numbers being considered, it is clear that Landry can be a very productive receiver, but the question is, what exactly does he bring to this Browns offense?
Throughout his career, Landry has been utilized as a slot receiver. In fact, he has yet to have a season where he lined up in the slot on less than 60 percent of his plays. Last season for the Browns, Rashard Higgins was their primary slot receiver, lining up in the slot on 94.7 percent of his plays, leading the league in slot percentage. However, Higgins was only able to amass 304 receiving yards from the slot last season, potentially explaining the rationale behind adding a player like Landry to the roster.
Throughout his career, Landry has made a living in the NFL being a quick go-to for his quarterback. Leaving screen passes aside, Landry has derived most of his success from quick outs, out routes and in routes.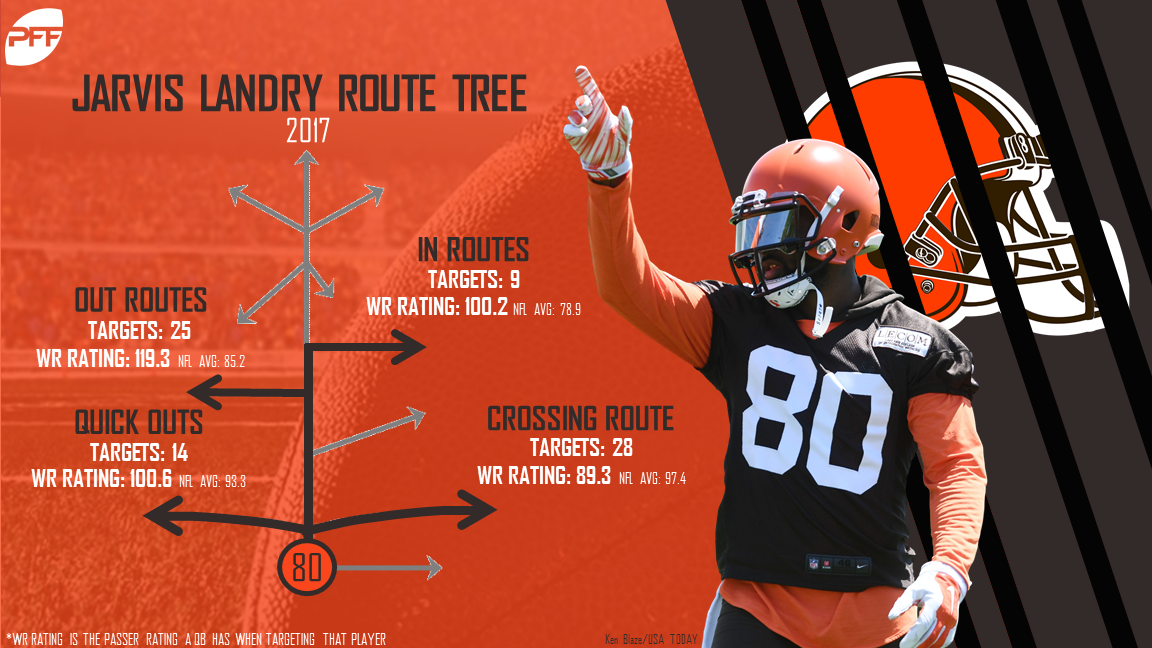 When looking at all three of these routes from last season, the numbers that Landry put up were elite. He managed a 77.1 percent completion percentage and four of his nine touchdowns on these routes. However, the stats that are really eye-opening is how much Landry affected his quarterback when running these routes. When targeted on these routes, his quarterback's passer rating was 100.6 on quick outs (+7.3 the NFL average), 119.3 on out routes (+34.1) and 100.2 on in routes (+21.3).

Using these numbers, it makes sense to investigate how well quarterbacks Tyrod Taylor and Baker Mayfield performed when making these throws last season.
Last year with Buffalo, Taylor was below the average passer rating on out-breaking, underneath routes seeing passer ratings of 90.7 (-4.7) on quick outs and 75.4 (-8.5) on outs. A receiver with Landry's ability is certainly capable of giving Taylor a chance to improve. Where Taylor excelled, though was his throws to receivers running in routes. In those instances, his passer rating of 100.6 bettered league average of 81.0 by nearly 20.0 points. This could prove to be a favorable connection between Landry and Taylor in the upcoming season.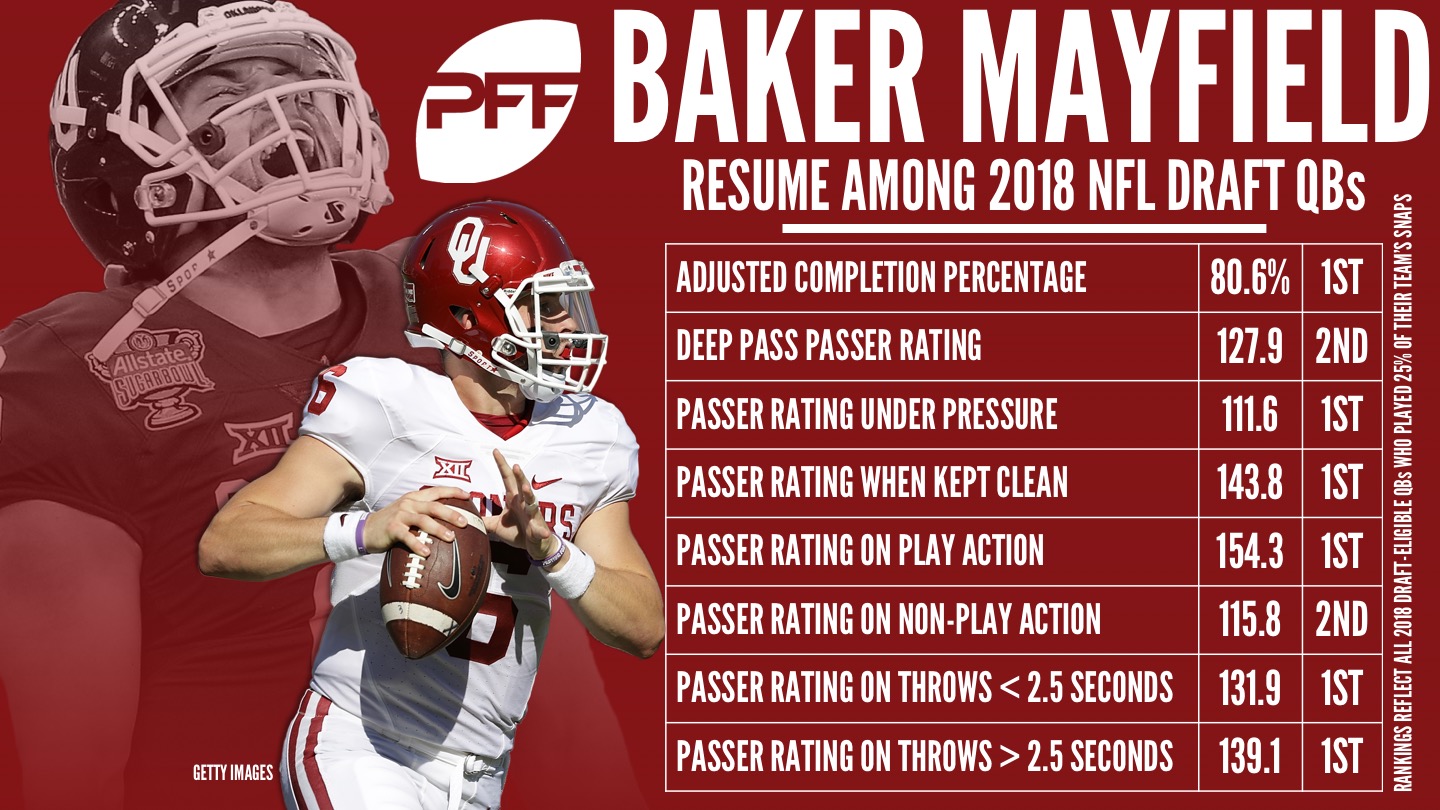 Mayfield, on the other hand, really excelled in 2017 at out-breaking underneath routes far surpassing the national average of 86.8. Short or deep, Mayfield's numbers in college showed he can make all the passes, and make them at a high level.
There is no doubt that Landry was sought out by Cleveland for a reason. They'll likely not want Landry to be the prototypical No. 1 wide receiver who can stretch the field vertically as they already have Josh Gordon and Corey Coleman to stress defenses downfield. The Browns can look to take advantage of that space underneath and threaten defenses horizontally with Landry, as he has been a master at that over the past few years.
Whether it is Taylor or Mayfield starting Week 1 of the 2018 season, it is certain that Landry will bring something to the team that can help both of these quarterbacks potentially perform at a high level.