It's been a series of ups and downs for Hercules Mata'afa over the past two years. In 2017, Mata'afa was named the Pac-12 Defensive Player of the Year at Washington State but went on to go undrafted in that offseason's NFL draft. Ultimately, he would sign with the Minnesota Vikings as an undrafted free agent, only to suffer a torn ACL in the last week of OTAs.
However, Mata'afa is now healthy, up 20-plus pounds (weighing in around 275 this year after sitting near 250 last offseason) and turning heads as 3-technique along the defensive line.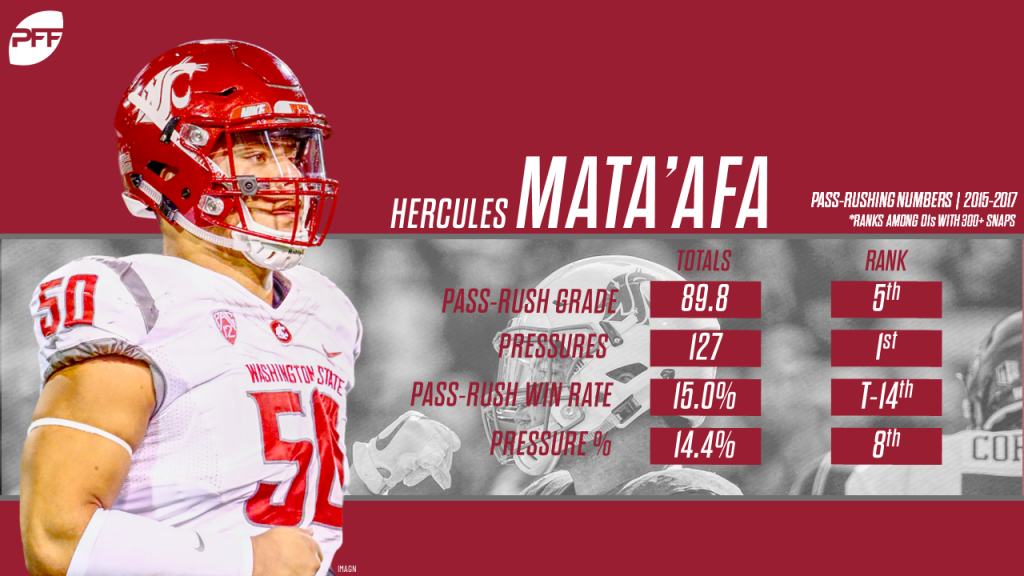 Hearing that Mata'afa has looked good on the interior of the defensive line shouldn't come as too much of a surprise — it was a position he played and dominated from in college. During his 2017 season, Mata'afa ranked seventh out of the 200 Power 5 interior defenders who played at least 200 defensive snaps with an 89.6 overall grade.
Mata'afa thrived against the run (89.6 run-defense grade) but he was far from one-dimensional, as his 86.0 pass-rushing grade ranked second among interior defenders, making him – along with Maurice Hurst – one of just two interior defenders in the nation to finish the 2017 season with both a run-defense and pass-rush grade north of 85.0.
Focusing on his work against the run, Mata'afa was one of the best interior defenders in the nation when it came to making plays at the line of scrimmage during his final collegiate season. His 17 tackles loss or no gain against the run were second-most among all Power 5 interior defenders in 2017, and his average depth of tackle of -1.0 yards ranked first by a significant margin. 
Against the run, Mata'afa has shown the ability to use his stature and his explosiveness, and that makes him lethal off the snap.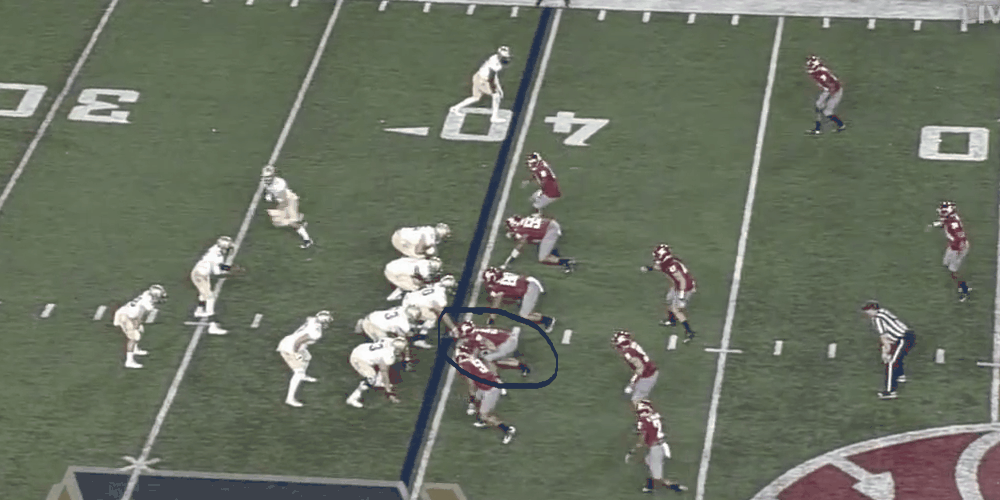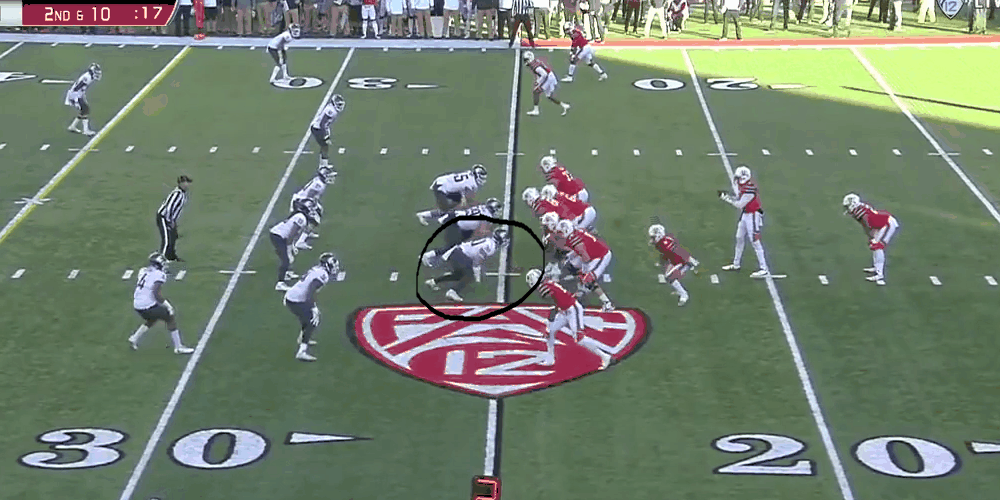 On both of the above plays, the former Washington State standout is able to wholly take advantage of weakside tackles, exploding up into their chest off the snap with leverage in his favor, while not allowing the backside tackle to control him on the block before he pursued the ball carrier to stuff the run.
That explosiveness was certainly something he was also able to use to his advantage when it came to rushing the quarterback. Both of the below plays were from when Washington State played Utah in 2017, and his ability to explode through a gap or race around the edge from the interior was just too much for the Utes to handle.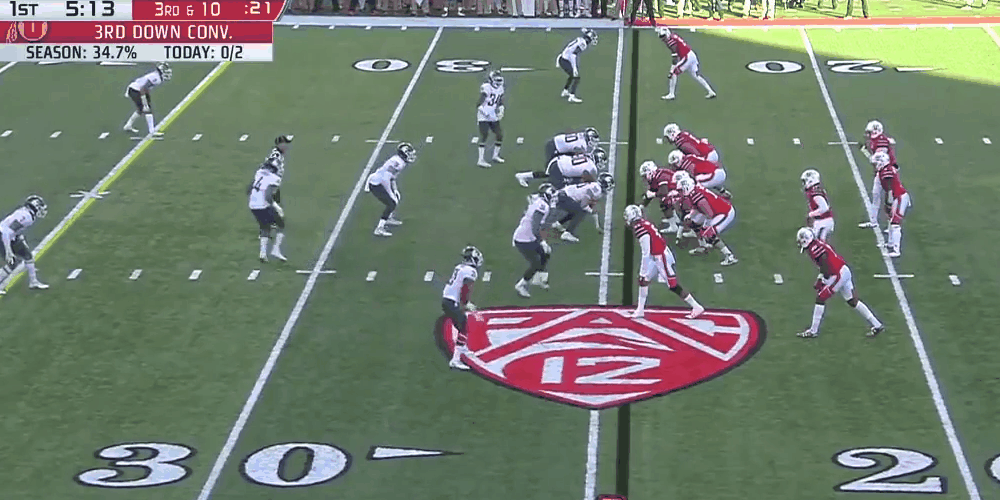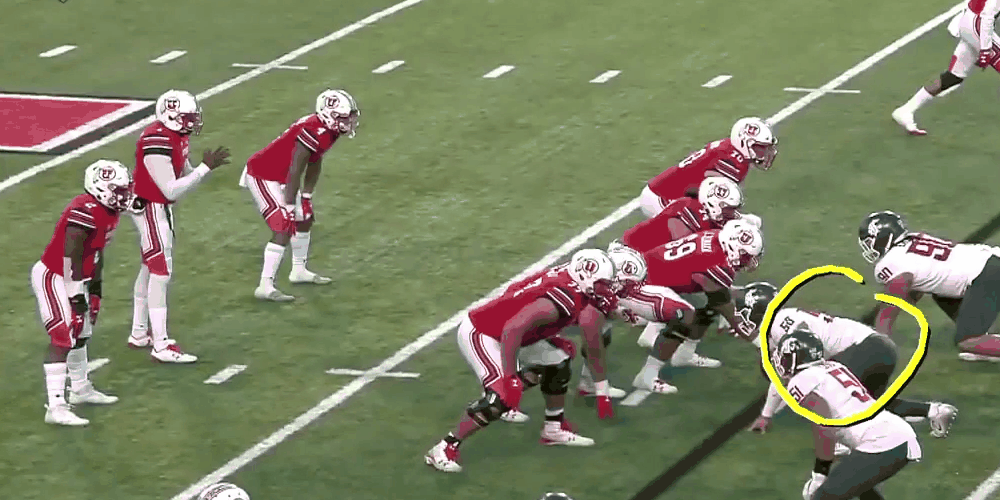 The Washington State product finished the 2017 season ranked ninth among Power 5 interior defenders with a 7.8 pass-rush productivity rating (PRP measures pressure generated on a per-snap basis, weighted towards sacks).
Mata'afa thrived from the defensive interior for Washington State, and if he can maintain his explosiveness as he adds weight, he could very well turn into an undrafted steal for the Vikings.