During the NFL season, our team of 300-plus staff spend around 20,000 man-hours grading and analyzing every play of the NFL season, from the kickoff in the Hall of Fame game to the final play of the Super Bowl.
Now that the 2018 season is officially in the books, we can now take a look back at the season through the eyes of each NFL team and using the grades and statistics that we have compiled, we and detail what went right, what went wrong and explain what that team has to look forward to.
Below is the 2018 season recap for the Green Bay Packers.
Overview
The Mike McCarthy era came to a close in 2018 as the Packers offense couldn't get out of their own way and Green Bay stumbled to a disappointing 6-9-1 record.

What went right?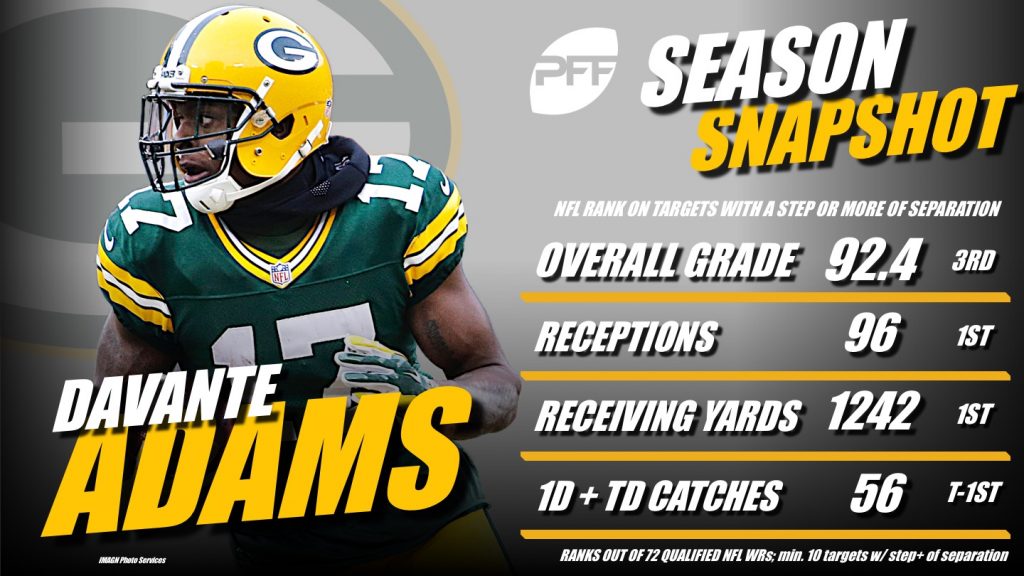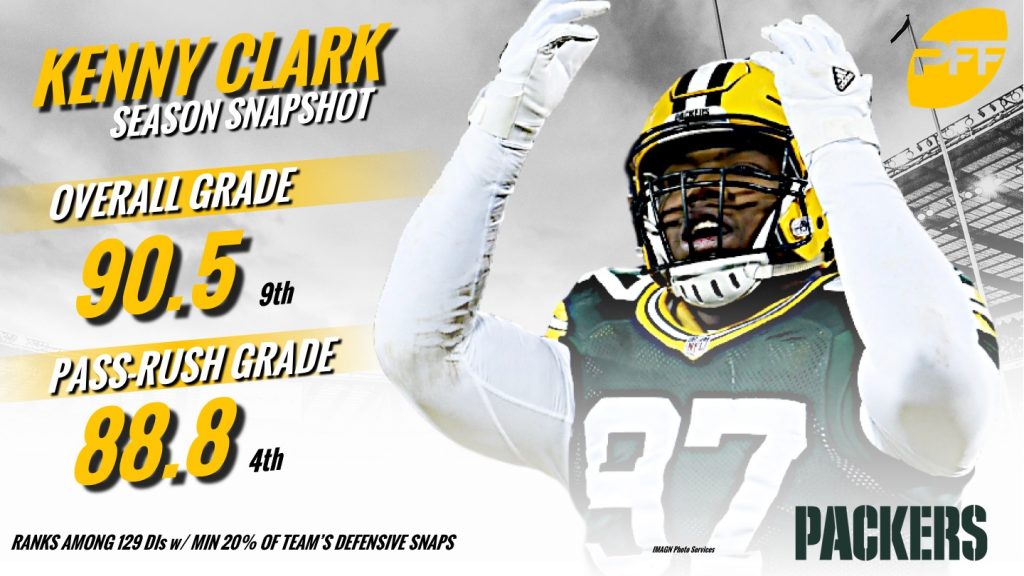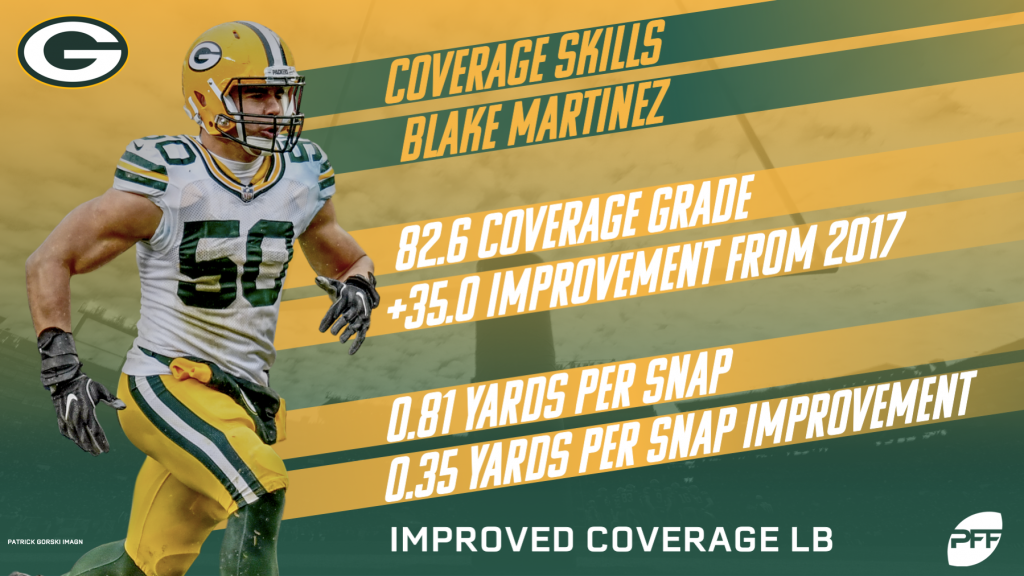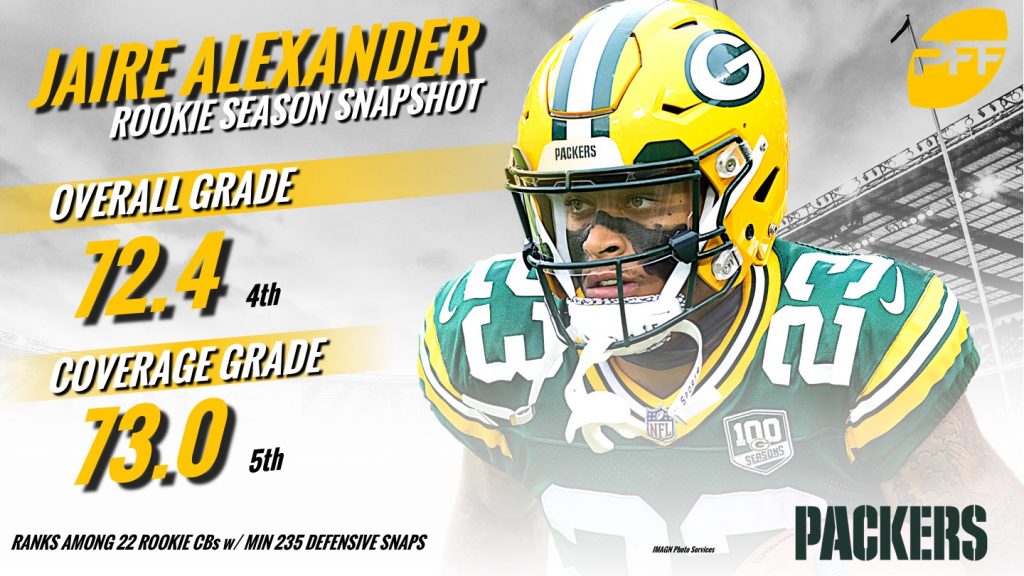 What went wrong?
Highest Graded offensive player
QB Aaron Rodgers – 89.7
The offense once again came and went with Rodgers. When he targeted receivers things went well, but he took a ton of sacks and set the PFF single-season record for throwaways.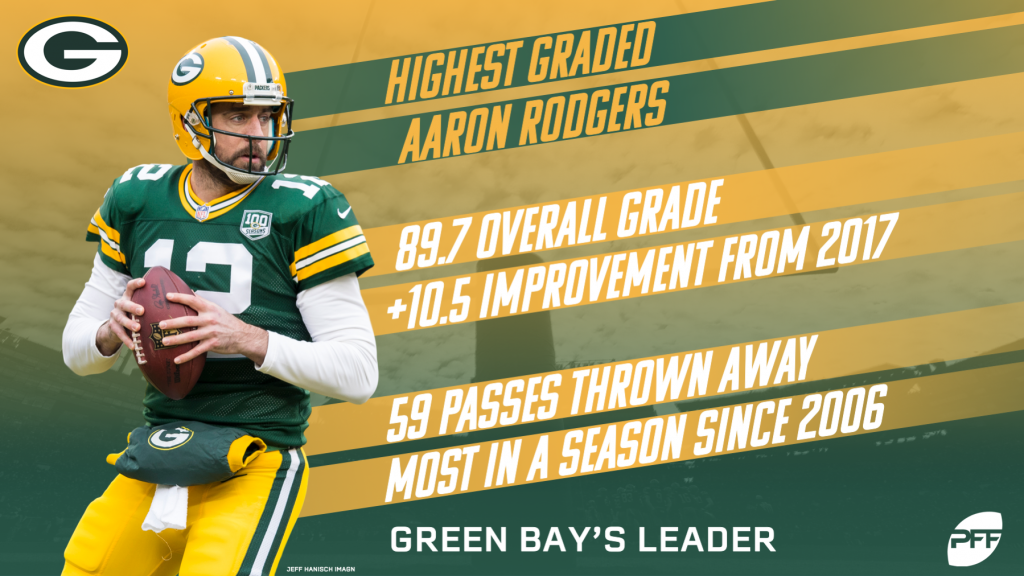 Highest graded defensive player
DI Kenny Clark – 90.5
Clark established himself as arguably the league's best nose tackle. He finished with a run defense grade of 90.2 and pass-rush grade of 88.8.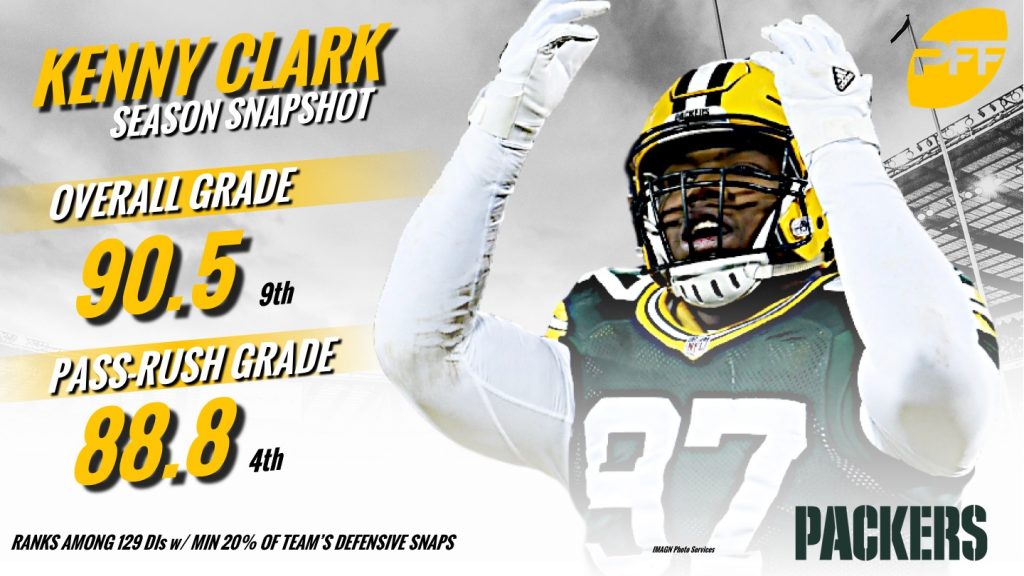 Breakout player/Secret Superstar
Davante Adams' 1,386 yards were 389 more than his previous career high. He also had his most reliable season catching the ball with only five drops on 116 opportunities.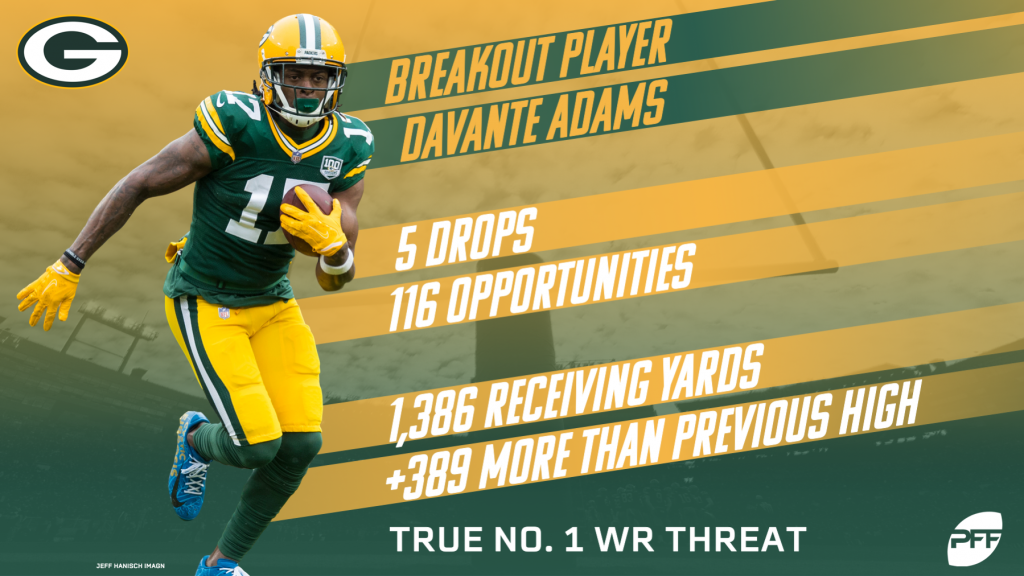 Key Rookie
CB Jaire Alexander – 72.4
Alexander was one of the league's highest graded corners in man coverage this season. His five pass-breakup performance against the Rams was one of the best games all season.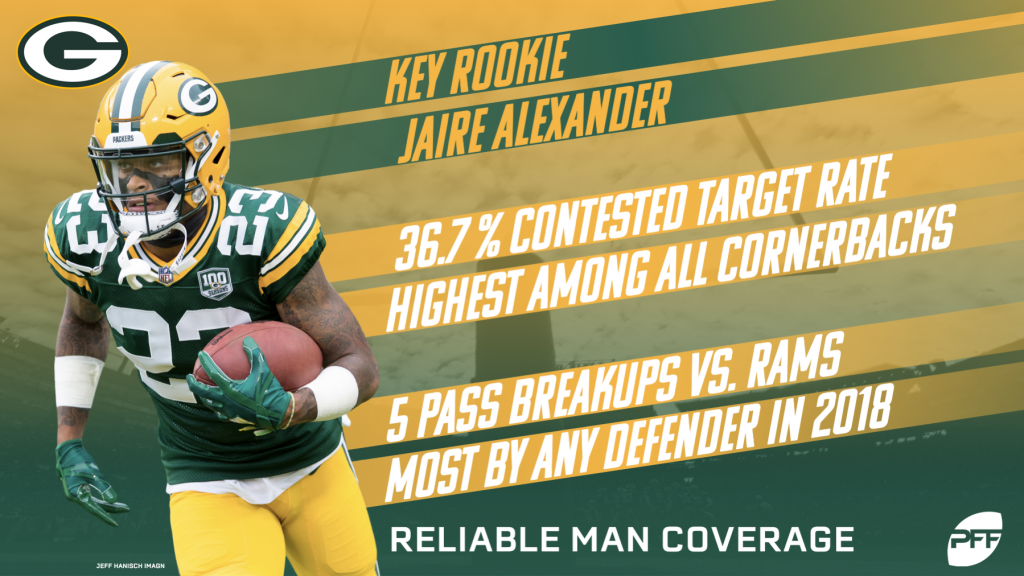 In conclusion
The ability is obviously still there for Aaron Rodgers, but it was abundantly clear that they needed a change from an offense that had grown stale.