The Championship Round of the NFL playoffs is upon us and despite a surprising group of signal-callers in the final four, the outcomes of Sunday's games will heavily depend on the quarterbacks. The PFF QB Annual is the No. 1 source for everything you need to know about NFL quarterbacks, and within it are a few key stats that will help define this weekend's action.
Here are the four key stats you need to know, courtesy of the PFF QB Annual and PFF Elite.
QB Annual Stat: Sack rate under pressure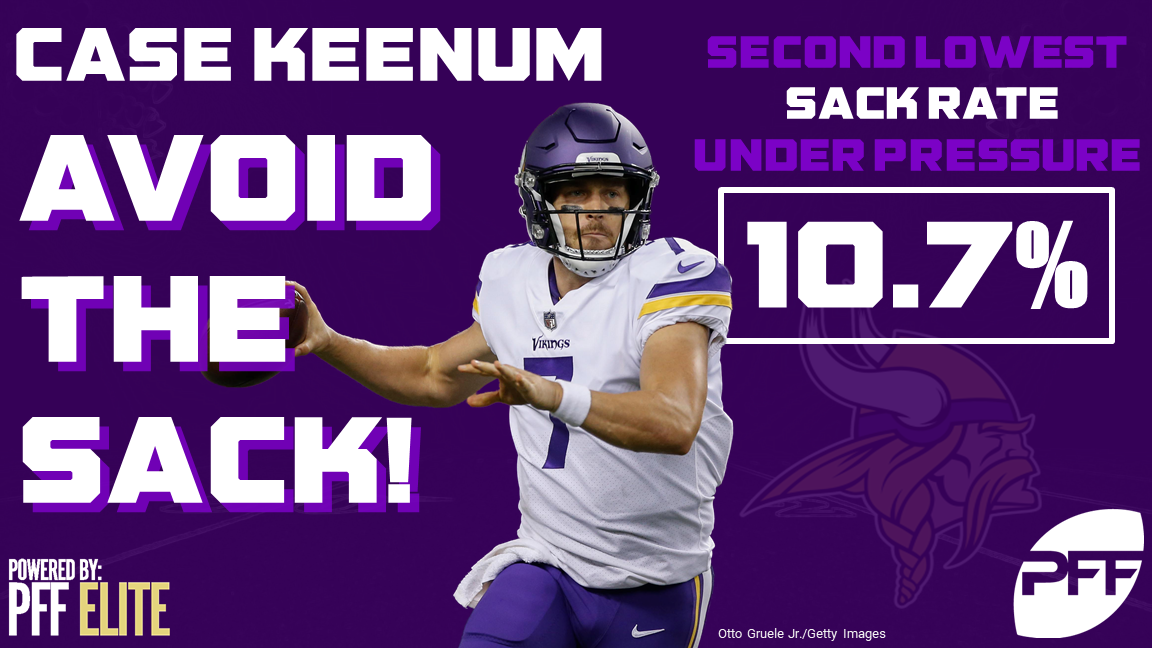 A quarterback's sack rate is not always an indicator of his offensive line, and no one exemplified that like Case Keenum this season. He faced the seventh-most pressure in the league (39.3 percent of his dropbacks), but he was sacked only 22 times on the year, less than 22 other quarterbacks. The key stat is his sack rate under pressure, which came in at 10.7 percent, second-best in the league. Keenum's pocket presence has been one of his biggest strengths and even when defenders close in, he's had a knack for getting rid of the ball and avoiding negative plays. That will be one of the biggest keys to the game against the Philadelphia Eagles, who pressure the quarterback at a higher rate than any team in the league. It won't help Keenum's cause that he is still playing behind a sub-par, makeshift offensive line.
QB Annual Stat: Big-time throw percentage

Subscribe to PFF Edge to continue reading
Already have a subscription? Sign In