When it comes to free agency, often times less is more and having restraint is the best way to handle the league's new year. However, there is always talent to be had, and the best teams find creative ways to procure talent, whether through trade or low-risk, high-upside deals. The best players are often overpaid, but those don't normally represent the best values when it comes to the NFL offseason. Here are a few teams who have improved during the offseason while wisely using their assets to add talent to their respective rosters.
The 49ers' offseason technically started by locking up quarterback Jimmy Garoppolo long-term, securing their franchise signal-caller for the foreseeable future. Garoppolo's small-sample size of success is enough to believe that he's the right man to build around in San Francisco. They then added cornerback Richard Sherman after his release from the Seattle Seahawks, bringing him in on a team-friendly deal. Sherman is annually one of the best cornerbacks in football, and assuming good health, the 49ers got a steal in securing the tail end of Sherman's prime. Up front, they added center Weston Richburg who is one of the league's best when healthy, especially if he gets back to his 2015 form that saw him grade at 86.5. Beyond that, the contract for running back Jerick McKinnon may have been a bit rich, but he's a good fit for the zone-heavy rushing attack and his pass-game ability adds to his value. He's coming off a career-year that saw him grade at 84.6 overall.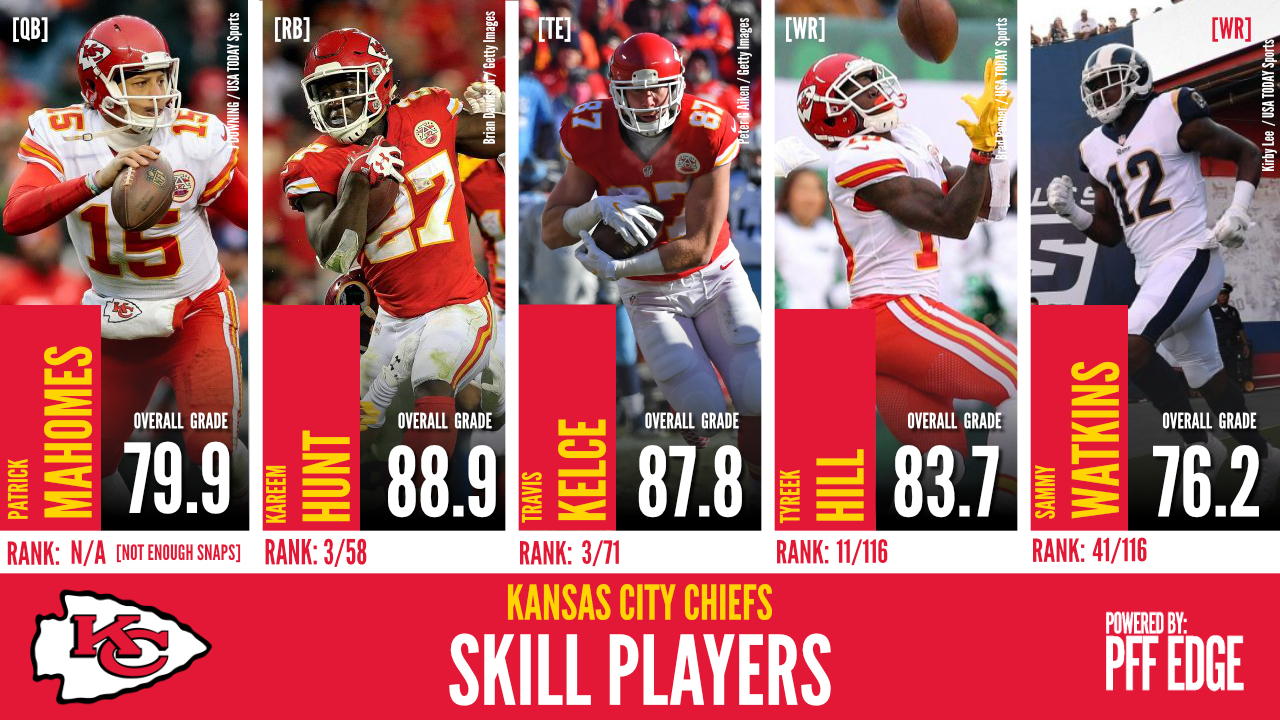 The Chiefs moved on from QB Alex Smith, sending him to the Washington Redskins for Kendall Fuller and a third-round pick. It's a strong haul for a quarterback who was being pushed out in favor of last year's first-rounder, Patrick Mahomes. The Chiefs then decided to add the proper weaponry around Mahomes, adding speedy wide receiver Sammy Watkins to the mix. He's had an inconsistent career, but the top-end play we saw in 2015 is worth the gamble as he graded at 87.5 overall as a legitimate deep threat. Adding his playmaking to the current crop of WR Tyreek Hill, TE Travis Kelce and RB Kareem Hunt will keep defensive coordinators up at night. The Chiefs also added in run-stopping linebacker Anthony Hitchens who is coming off a career-year 80.8 overall grade, though there's some risk attached to this one as 2017 represented his best season by a wide margin. The Marcus Peters trade to the Los Angeles Rams is also a big story for Kansas City's offseason as they did take a step back from an on-field perspective with the move and cornerback remains a big need as we head toward the draft.
It's been all about the trades for the Rams who added two of the best cornerbacks in the league in Marcus Peters and Aqib Talib. Peters came over for a second and a fourth-round pick while Talib was secured for a fifth-rounder. Both players are a great fit for defensive coordinator Wade Phillips' man-heavy scheme and it immediately makes them one of the toughest pass defenses in the league. The Rams further solidified the secondary by bringing back safety Lamarcus Joyner and slot corner Nickell Robey-Coleman. They also went the "addition by subtraction" route, sending LB Alec Ogletree to the New York Giants after he hasn't graded above 51.0 overall in PFF grades since his rookie year of 2013. They also sent edge defender Robert Quinn to the Miami Dolphins, another player who is coming off two of the worst years of his career.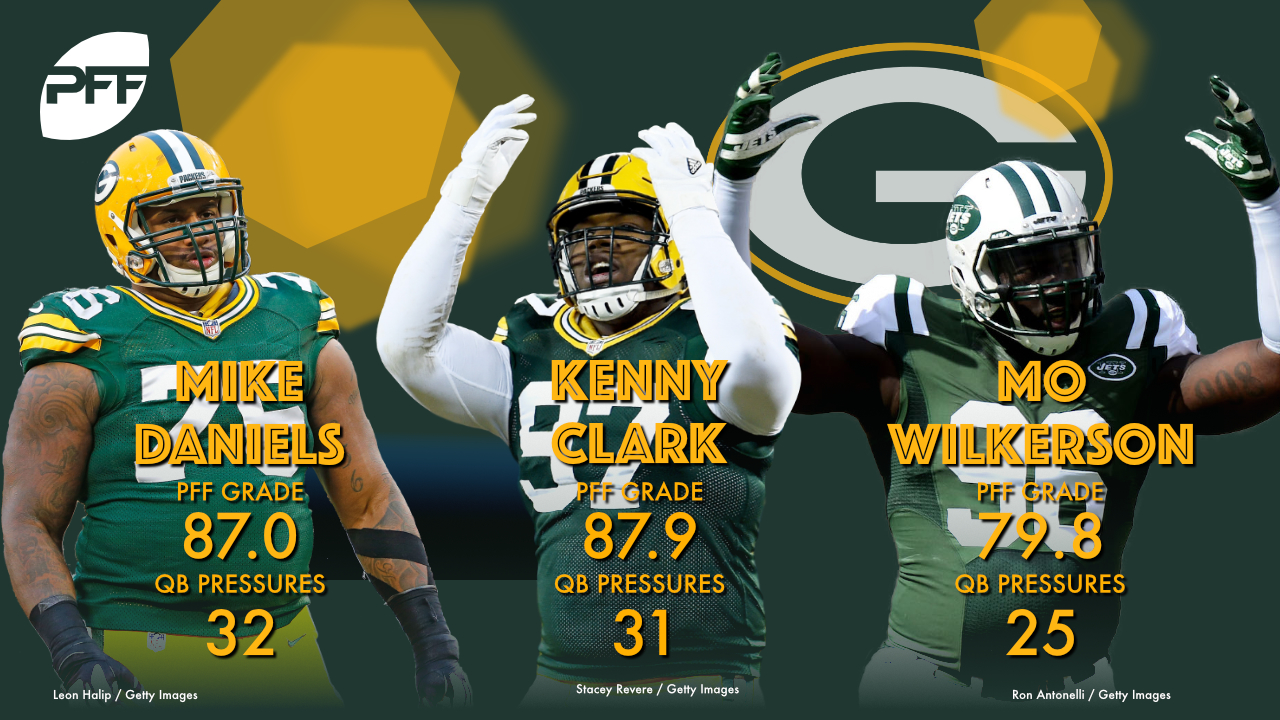 Green Bay has been aggressive in free agency after traditionally sitting on their hands, and this class could pay off in a big way. They signed defensive lineman Muhammad Wilkerson on a one-year deal, and if they can tap into the talent that has made him a top-10 interior defensive lineman in three of his seven years in the league, it'll be a game-changer up front. Putting Wilkerson with Mike Daniels and Kenny Clark up front immediately gives Green Bay one of the top defensive lines in the league on potential alone. They also brought in TE Jimmy Graham on a 3-year, $30-million contract that is a bit on the rich side, though the fit with QB Aaron Rodgers could make it worthwhile in a hurry. Graham is not the player he once was, but even as an uber-red zone threat, he'll make life difficult when trying to defend the Packers' offense. It should be noted that the Packers released WR Jordy Nelson, and while he may have success elsewhere, the Packers should be able to replace his production with Rodgers at the helm.
Stay up to date with our immediate reactions on every team's move in our Free Agency Live Blog and follow along with all the transactions in our Free Agency Tracker as we progress towards the 2018 NFL Draft.