The Minnesota Vikings attacked a variety of positions with their selections during the 2018 NFL Draft. In total, seven different positions were selected out of their eight picks as they only doubled down on interior defender during Day 3.
CB Mike Hughes from UCF was selected nearing the tail end of the first round as not many cornerbacks in the class were seen as talented as Hughes. He allowed a passer rating of just 40.7 over his college career, one that spanned a season at North Carolina before transferring and eventually exploding onto the scene in Orlando. On the field, Hughes is well worthy of a first-round pick as he also brings with him great value as a returner as well.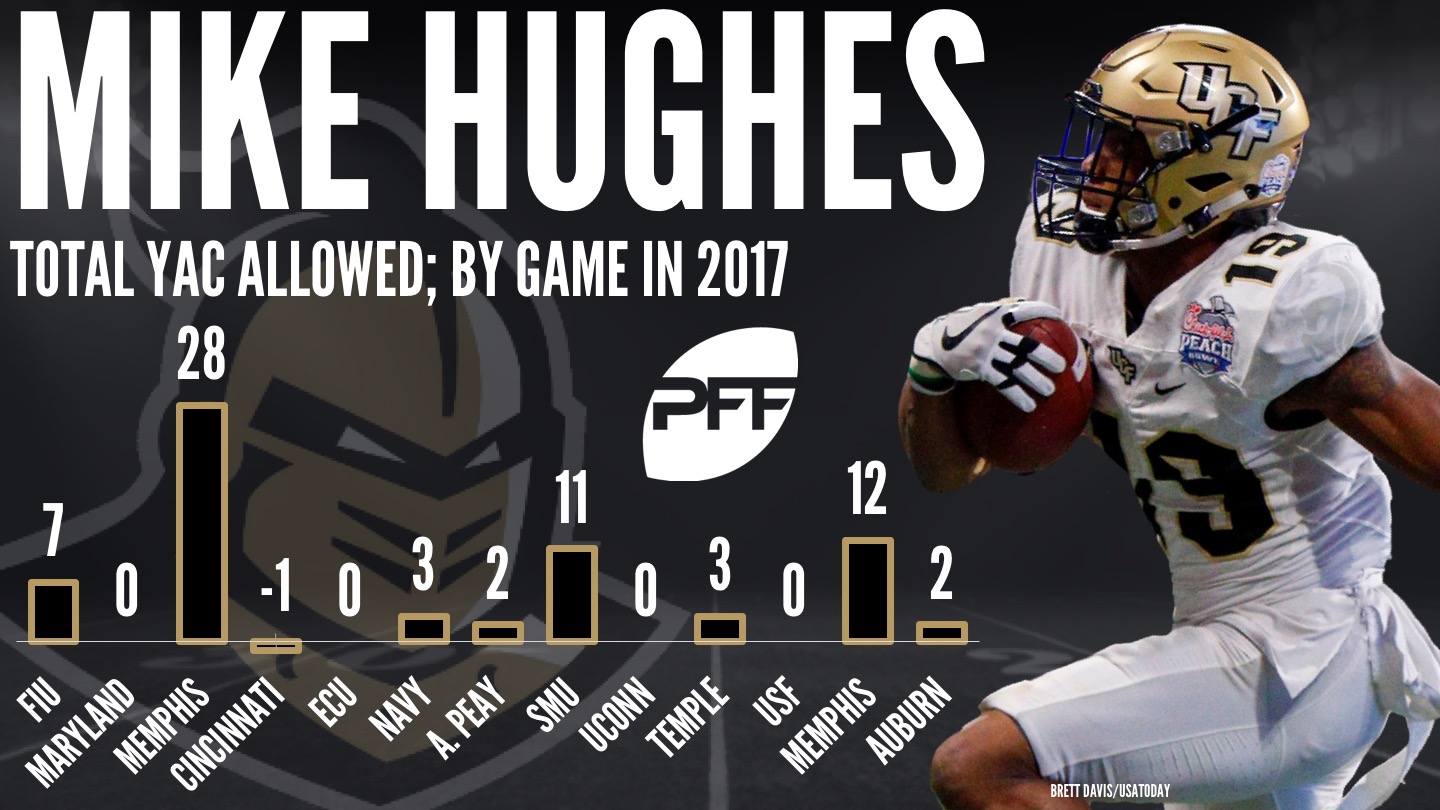 Brian O'Neill joins the team after being selected in the second round and having allowed just nine total QB pressures during his final season at Pittsburgh. With their offensive line as arguably one of their weaker units from a season ago, O'Neill will seemingly get every shot this coming season to put his pass-blocking efficiency rating of eighth overall in the class on display.
Joining O'Neill on the offensive line is Colby Gossett who enters from Appalachian State after four seasons of impressive grades. Jalyn Holmes (Ohio State) and Ade Aruna (Tulane) add depth on the interior of the defensive line while Devante Downs had  a strong season rushing the passer at linebacker for Cal last season.
The Vikings grabbed kicker Daniel Carlson from Auburn with a fifth-round selection as he was the second-highest graded kicker in the nation last season. Rounding out their draft, tight end Tyler Conklin looks the part, hailing from Central Michigan but was plagued with spotty quarterback play during his time with the Chippewas.
Subscribe to our PFF YouTube channel for more content including other draft recaps for all 32 teams and much, much more.