The Arizona Cardinals made the move to end what was seen as a slide in the draft by who they believe will be the future of their franchise, former UCLA QB Josh Rosen. Even with Mike Glennon and Sam Bradford in the mix, Arizona took Rosen with their first selection at No. 10 overall, potentially allowing Rosen to enter the Cardinals quarterback room with eyes towards improving during what could be the proverbial redshirt year.
Rosen improved his grades during his three years at UCLA, however, the improvement was not by much in terms of PFF grades. He exploded onto the scene with an 84.9 overall grade during his freshman season and capped it with a career high that was just 1.4 grade points higher two years later.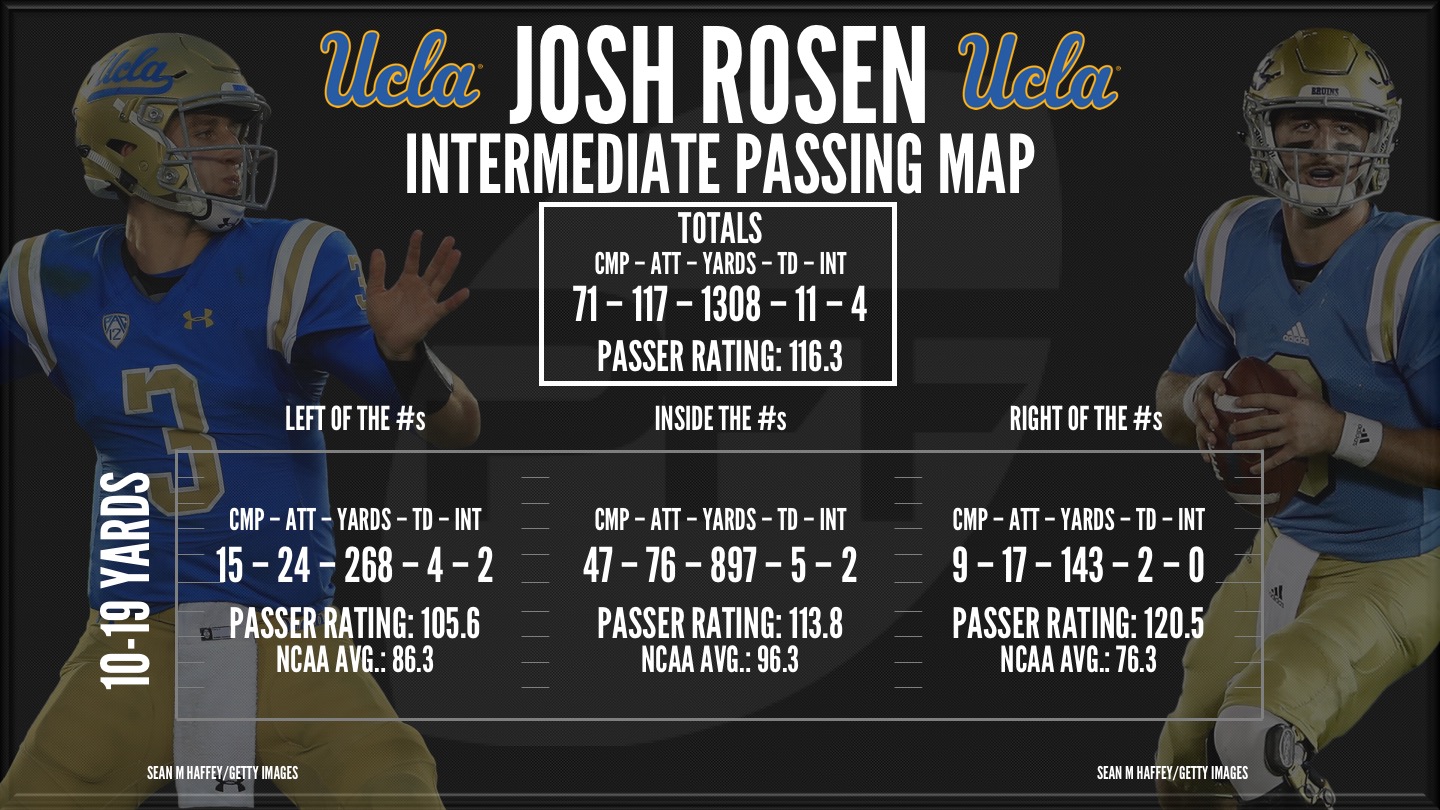 Getting Rosen in with the mix of veterans in Arizona could do wonders for improvement at other levels as he did field the nation's highest grade when throwing to the immediate level of the field in 2017. Entering with Rosen is former Texas A&M wide receiver Christian Kirk.
Kirk is an interesting prospect to watch in Arizona as he lined up very limitedly on the outside a season ago, playing the slot role in the Aggies offense. With Larry Fitzgerald firmly planted (at least for now) in the slot for the Cardinals, Kirk will either have to adapt to another role or learn from Fitzgerald in Year 1.
Lesser known running back Chase Edmonds was selected in Round 4 out of Fordham and fellow offensive linemen Mason Cole (Michigan) and Korey Cunningham (Cincinnati) were also added on Days 2 and 3.
Penn State cornerback Christian Campbell was Arizona's only defensive selection, plucking the former Nittany Lion in the sixth round. Campbell had a monster week of practice at the Senior Bowl, forcing seven incompletions during 1-on-1 drills.
Subscribe to our PFF YouTube channel for more content including other draft recaps for all 32 teams and much, much more.