The Kansas City Chiefs are reportedly trading Dee Ford, their franchise player, to the San Francisco 49ers on Tuesday night for a 2020 second-round pick. In an era where delayed gratification is routinely praised but rarely exercised, many are upset that the Chiefs are giving up on their second-best pass rusher, the guy who led all edge players in pressures a season ago, for a pick not this offseason, but the next.
As I wrote before, it was a good move to tag Ford in the first place, and it was a good move to trade him.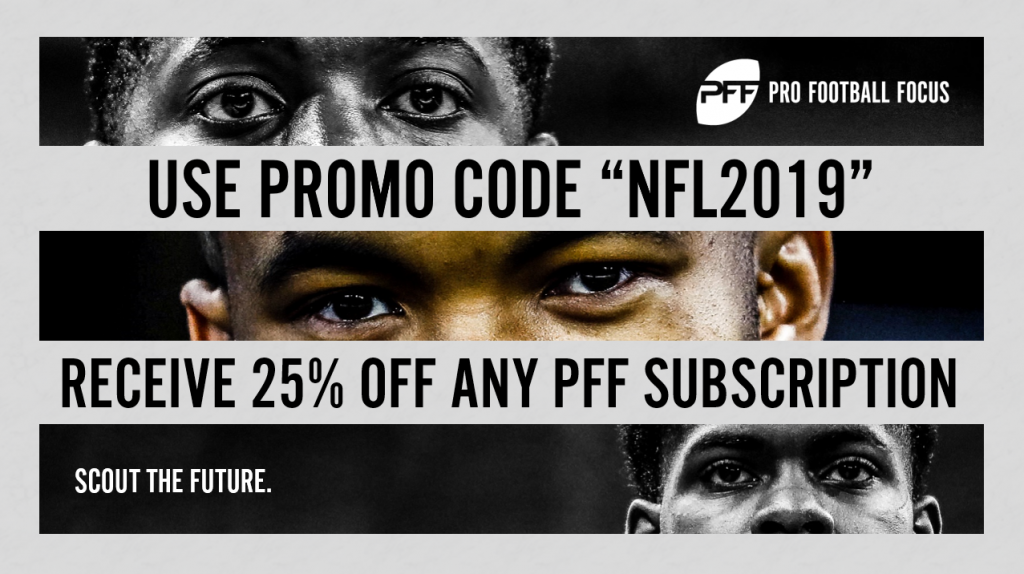 The Chiefs have been making up for cap issues since the John Dorsey days, and after releasing long-term stalwart Justin Houston and allowing the 49ers to pay through the roof for Ford, they freed roughly $30 million in cap space with which to rebuild their defense. While losing Ford and Houston hurt, their high-end pressure rates as a unit were not enough to elevate them above 28th in expected points added (EPA) defensively due in large part to the importance of coverage and the Chiefs' utter lack of production at the outside cornerback spot there after trading Marcus Peters to the Rams.
We are already seeing the fruits of this increased space, with Kansas City agreeing to terms with Tyrann Mathieu on a three-year deal earlier in the week. While it's unclear, with Kendall Fuller in the fold in Kansas City, what role Mathieu will play, he's been above a 0.33 win player in five of his six seasons and over half a win in three of them. Like with the Ford deal, the Chiefs have a second-round pick this year from the Peters trade last year, so they have ammunition to stock up on coverage players in the draft as well as in free agency, with players like Ronald Darby and Pierre Desir still available should they go that route.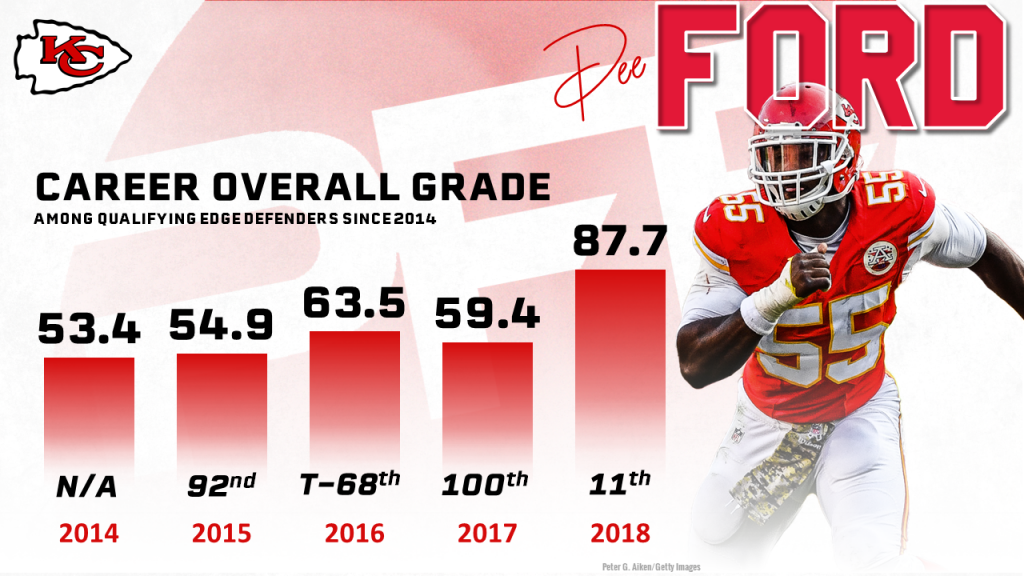 The Chiefs are still nowhere near where they want to be defensively, but being a poor defense while also being tied up financially is far less acceptable than being a defense in need of talent while also possessing the freedom that this Ford trade gives them. The 49ers got a good, young pass rusher in the deal, but the Chiefs moved closer to their goals of winning the AFC and eventually bringing the Lombardi back to Kansas City for the first time since Super Bowl IV with this move, even with the tangible compensation delayed.