The NFL preseason can be full of a lot of meaningless football, but the games closest to live action with real, in-season players often come in the third week.
Most teams give their starters the first half, if not more, and some teams will run their first string right to the end of the third quarter—though the number of coaches that do that is decreasing each year.
This is the team of the most important week of the preseason. Not every player on this team will be a first-string player come Week 1 kickoff, and not all of them went up against Pro-Bowl players in their action, but the preseason is about distinguishing yourself by beating whoever is in front of you, and each player on this list put some impressive tape down.
Offense
QB: Brock Osweiler, Houston Texans
If there's one player that will be glad to perform well on the most real of preseason simulations, it's Brock Osweiler. The Texans gambled hugely on his potential by signing the former Bronco to a massive-money contract in the offseason, with very little tape to go on. Against the Cardinals, he completed 11 of 13 attempts for 146 yards. Osweiler was pressured on just four snaps all game, and had a passer rating of 152.1 when blitzed. Green Bay's Joe Callahan also deserves a mention for his excellent outing, but Osweiler beat him for this spot purely because he was doing it against a first-string defense.
RB: Rob Kelley, Washington Redskins
The running back situation in Washington has not been good, but Rob Kelley had a solid week, gaining 51 yards on 12 carries, 25 of which came after contact. Kelley ran hard all game, and was particularly effective straight up the gut against a stout Buffalo defensive front.
WR: Johnny Holton, Oakland Raiders
Targeted five times in the game, Johnny Holton came down with three catches for 15, 17, and 22 yards, including a spectacular sideline grab against Titans rookie CB Kalan Reed, despite a defensive holding call on the play. Holton was able to rise above Reed and bring in the ball from around the back of the corner, securing the first down.
WR: Mike Evans, Tampa Bay Buccaneers
Mike Evans had a nearly-perfect day for the Bucs. Targeted five times, he brought in all five passes for 115 yards and a touchdown, recording 15 or more yards on each of his five receptions and gaining a total of 40 yards after the catch.
SWR: Willie Snead, New Orleans Saints
In Saints camp, Willie Snead has been almost impossible to contain, and in this game, the same was true. Against Pittsburgh, he caught all four passes sent his way for 68 yards and a touchdown, giving the Saints QBs a perfect passer rating when targeting him.
TE: David Morgan II, Minnesota Vikings
Rookie David Morgan II didn't have a huge day as a receiver, caching both of the passes thrown his way for 17 yards, but his blocking was impressive all game long, and helped open some running lanes for the Vikings.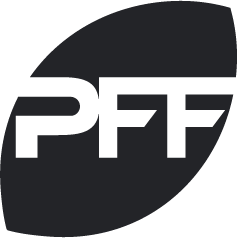 Grades and analysis for every preseason game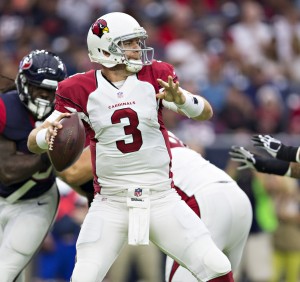 Get the biggest takeaways and highest-graded players from every preseason game this week, all in one place.
See grades from every preseason Week 3 game

LT: Eric Fisher, Kansas City chiefs
Eric Fisher is having the best preseason of his career, and was exemplary in this game, keeping a clean sheet in pass protection with no pressure allowed on 34 pass-blocking snaps.
LG: Josh Sitton, Green Bay Packers
One of the very best guards in the game, Josh Sitton looked to be in mid-season form against the 49ers, keeping a perfect score in pass-blocking and run-blocking well on his assignments. Sitton has yet to yield a single pressure or penalty this preseason.
C: Max Unger, New Orleans Saints
At his best, Max Unger is one of the top centers in the league, and he showed a little of that in this game against Pittsburgh. Unger didn't allow a pressure or penalty all game, and was back to his best form in the run game over 24 run-blocking snaps, allowing the Saints to average 8.4 yards per carry on runs that went to either side of him.
RG: Cole Toner, Arizona Cardinals
The backups on the O-line for the Cardinals didn't have the best of days against Houston, with the exception of Cole Toner, who had a perfect day in pass protection, despite 65 snaps of action, 41 of them in pass protection. He wasn't penalized in the game, either, and had some impressive run-blocking plays, too.
RT: Jeremiah Sirles, Minnesota Vikings
This may seem crazy to anybody that remembers the Chargers' Ben Gardner screaming around Sirles to sack QB Joe Stave and force a fumble, but Sirles was actually perfect in pass protection against San Diego on Sunday. On that play, the center blew the call and snapped the ball on the wrong count—as the rest of the line stood rooted in their stance for another count—and Sirles did all he could just to affect a rusher with a head start. Beyond that play, he also run-blocked well and deserves his spot here.
Defense
Edge defender: Dekoda Watson, Denver Broncos
Dekoda Watson has always been an athlete, but against the Rams this week, we saw that turned loose in a pass-rushing sense. He notched three sacks, a hurry, and four defensive stops on his way to the best grade among all edge rushers this week.
Edge defender: Shaquil Barrett, Denver Broncos
Last season, Shaq Barrett was one of the stars of the preseason, and this week, he was at it again, providing the Broncos with pass-rushing depth beyond Von Miller and DeMarcus Ware. Barrett had two hurries, but also a strong game against the run and in coverage, where he broke up the only target thrown his way.
Interior defender: Javon Hargrave, Pittsburgh Steelers
2016 third-round pick Javon Hargrave was a force this week for Pittsburgh, notching a sack, four hurries, a batted pass, and three defensive stops for his best game of the preseason so far.
Interior defender: Chris Jones, Kansas City Chiefs
He wasn't taken until the second round of the 2016 draft, but Chris Jones was the No. 12 prospect on PFF's draft board, and looked every bit like an impact first-round player this week against Chicago. Jones recorded three hurries, a batted pass, and destroyed a couple of run plays in just 16 snaps of action, looking like the best player on the field for a Chiefs' defense that boasts plenty of talent.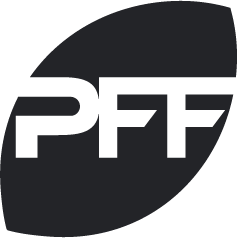 5 winners, 5 losers from preseason Week 3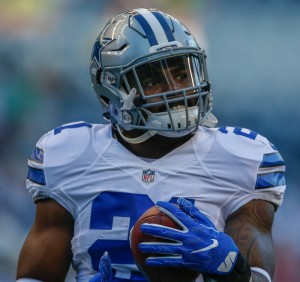 With just one week of preseason play remaining, who stood out this past weekend?
Full article here

LB: Reshard Cliett, Houston Texans
33 snaps of action saw Reshard Cliett produce an excellent performance in Houston. He had two pass breakups, one on the lone pass thrown his way, and another on a throw into another defender's coverage that he was able to deflect as it went by him, nearly leading to an interception. He also notched a sack from his two blitzes.
LB: Hayes Pullard III, Jacksonville Jaguars
A pick-six put the exclamation point on a fine night for the Jacksonville linebacker. Pullard had only been targeted once in the game other than the pick, and closed quickly to allow just 2 yards on the play, earning an excellent coverage grade from his 18 total snaps.
SCB: Will Davis, Baltimore Ravens
This wasn't an outstanding week for slot corners, with most of the top cornerback performers being outside guys, but Will Davis had a fine game for the Ravens. He was thrown at three times, allowing one catch that went for just a yard. He allowed just that one yard from 16 snaps covering the slot.
CB: Mackensie Alexander, Minnesota Vikings
Rookie cornerback Mackensie Alexander almost had an interception on a well-covered corner route, only to drop the chance; he made up for it later in the game, climbing over the intended receiver to snag an excellent pick in the end zone. This added to a run-stop and a hurry he had on the blitz to form one of the better performances of any cornerback league-wide this week.
CB: Kayvon Webster, Denver Broncos
If there was one rival to Alexander this week, it was Kayvon Webster, who wants to show that he is more than the fourth guy in this cornerback stable. Webster was targeted three times against the Rams and didn't surrender a catch, breaking up two of the incompletions. Los Angeles QBs had a passer rating of 39.6 when targeting him, or exactly the same as if they'd just thrown it away each time instead.
S: Rodney McLeod, Philadelphia Eagles
Rodney McLeod does everything full speed, and is fun to watch in any defense. This week, he had solid grades in coverage and run defense, breaking up a pass, batting another down at the line, and coming up well against the run.
S: Marqui Christian, Arizona Cardinals
When playing deep safety for the Cardinals, it's not easy to involve yourself in plays, but Marqui Christian did just that against Houston this week. He didn't allow a catch when targeted, breaking up one pass and laying a hit that broke up another.
ST: Rontez Miles, New York Jets
With two special-teams tackles and some good work against blocks on the punt team, Rontez Miles was the top-graded special teamer this week.