When your first three picks address the offensive line, tight end, and linebacker, you're not going to win any awards for sexiness. With as thin as the Cincinnati Bengals proved to be at a handful of positions last year, they couldn't afford to go any other route than best player available. With 10 picks overall, the Bengals added a mix of NFL-ready prospects and athletic projects that all play around the line of scrimmage.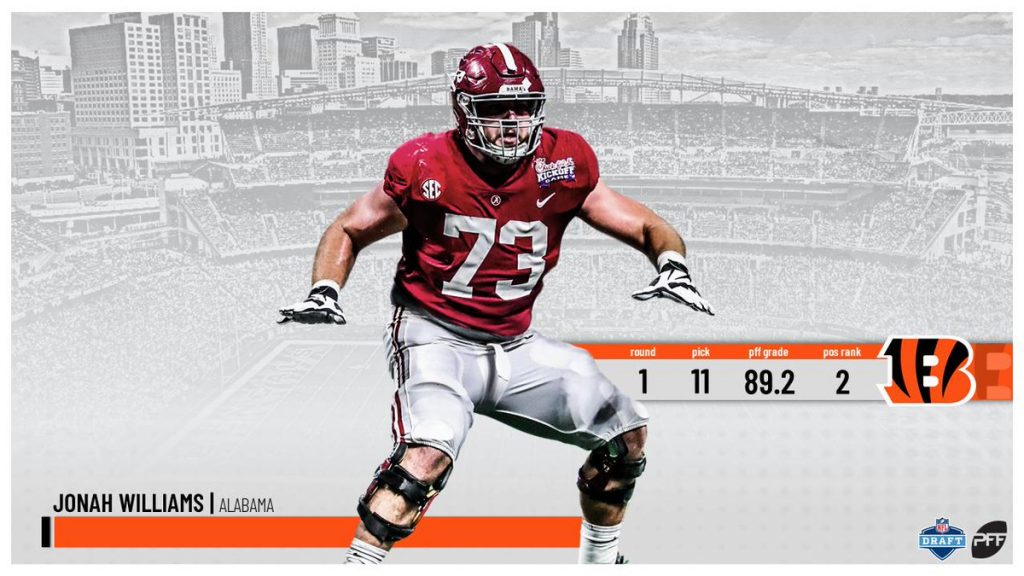 The crown jewel of the Bengals' draft, and also one of our favorite picks of the entire draft, was Alabama offensive tackle Jonah Williams. They've thrown a lot of first-round resources at their offensive line, but Williams is the first one in the last five years who already performed at a high-level in the PFF's college grading system. His 89.2 overall grade this past season blows the best seasons from Billy Price (79.7), Cedric Ogbuehi (78.1) and Jake Fisher (70.2) out of the water. Bengals fans may not love going back to the well, but we think they got it right this time.
Of the Bengals' five other picks in the first four rounds, only one raised eyebrows at the PFF offices. Washington tight end Drew Sample is far too much of a projection for us to get on board with in the second round. In our eyes, he's similar to fourth-rounders Mike Jordan (Ohio State, OL) and Renell Wren (Arizona State, DT) in that he's a fantastic athlete who flashes potential but is far from a polished product. It's fine to take those guys in Round 4, but there were players who checked far more boxes at 52 overall. Sample had all of 46 catches in his entire college career (2,166 snaps)! Of those 46, only 12 came 10-plus yards down the field. At a position that is coveted almost exclusively for receiving ability in this day and age, that's a striking lack of production.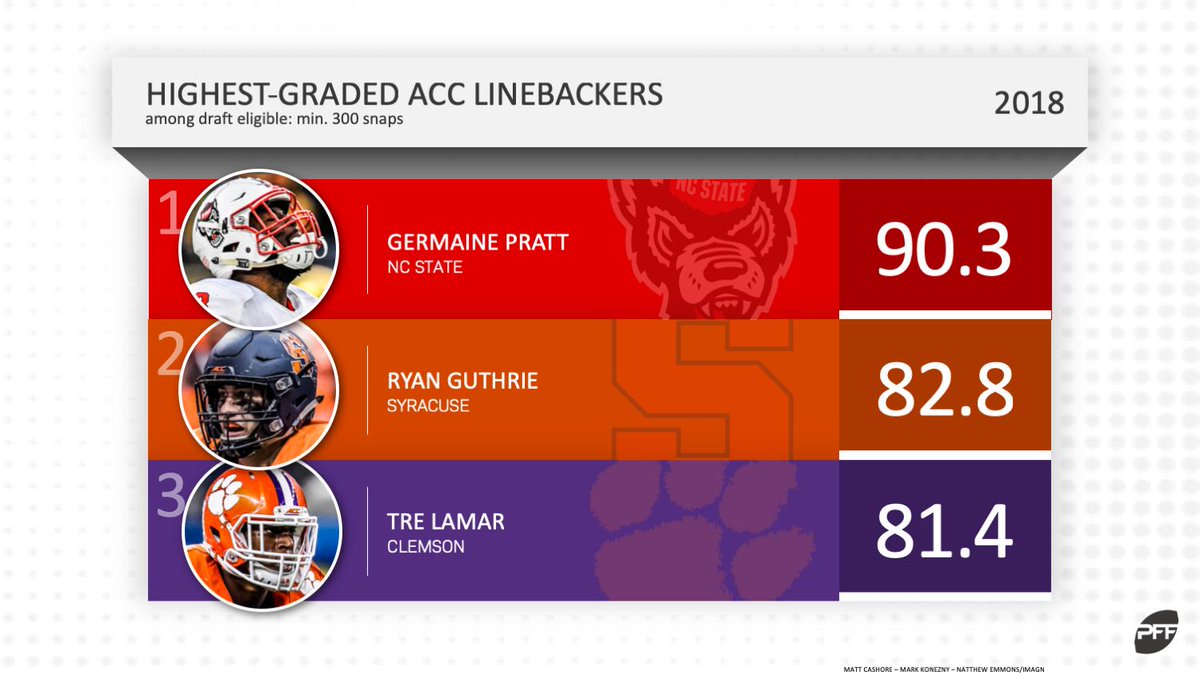 Maybe the most impactful rookie for the Bengals in 2019 was the one they snagged in the third round. With the lowest-graded linebacking corps in the NFL last season, NC State's Germaine Pratt will be a sight for sore eyes. The former safety is one of the best tacklers in the entire draft, missing only five of his 94 attempts last season. Add in his 26 pressures on 77 pass-rushes as a blitzer, and you've got a totally different animal than what's currently on the Bengals roster at the position.
This was a roster that was closer to the playoffs than their final 6-10 record suggests. Keeping Andy Dalton healthy and shoring up the middle of their defense are the two biggest things they needed to fix for 2019, and this draft went a long way towards solving both.