During the NFL season, our team of 300-plus staff spend around 20,000 man-hours grading and analyzing every play of the NFL season, from the kickoff in the Hall of Fame game to the final play of the Super Bowl.
Now that the 2018 season is officially in the books, we can now take a look back at the season through the eyes of each NFL team and using the grades and statistics that we have compiled, we and detail what went right, what went wrong and explain what that team has to look forward to.
Below is the 2018 season recap for the Baltimore Ravens.
Overview
The Baltimore Ravens won the AFC North at 10-6 after a 4-5 start as rookie quarterback Lamar Jackson led a revamped offense and the defense proved to be one of the league's best.

What went right?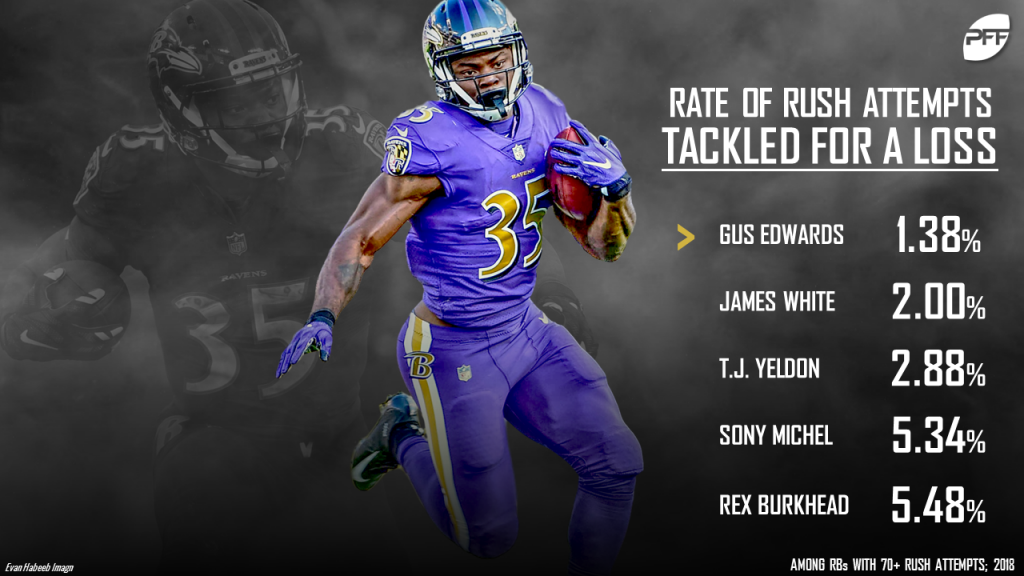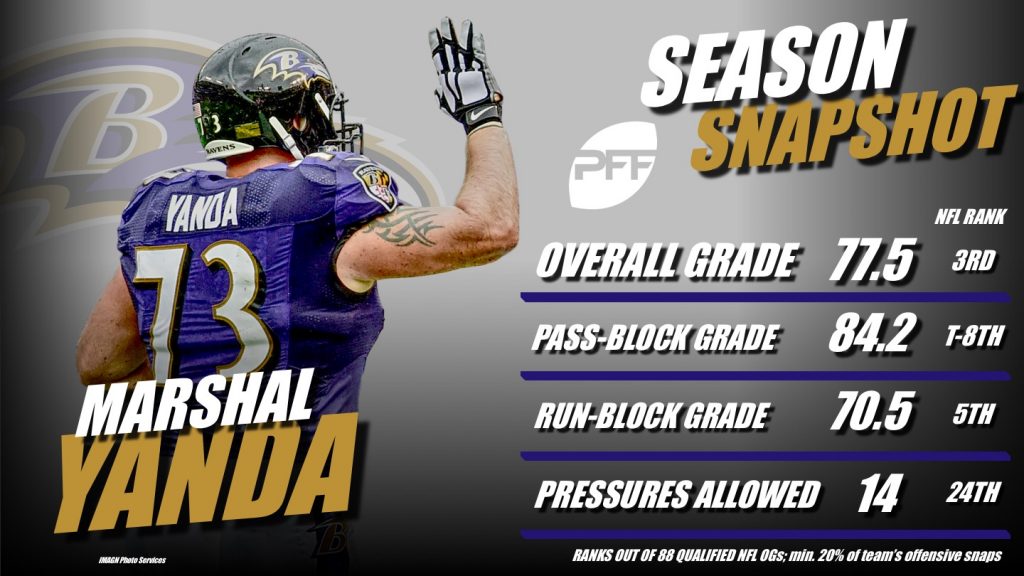 What went wrong?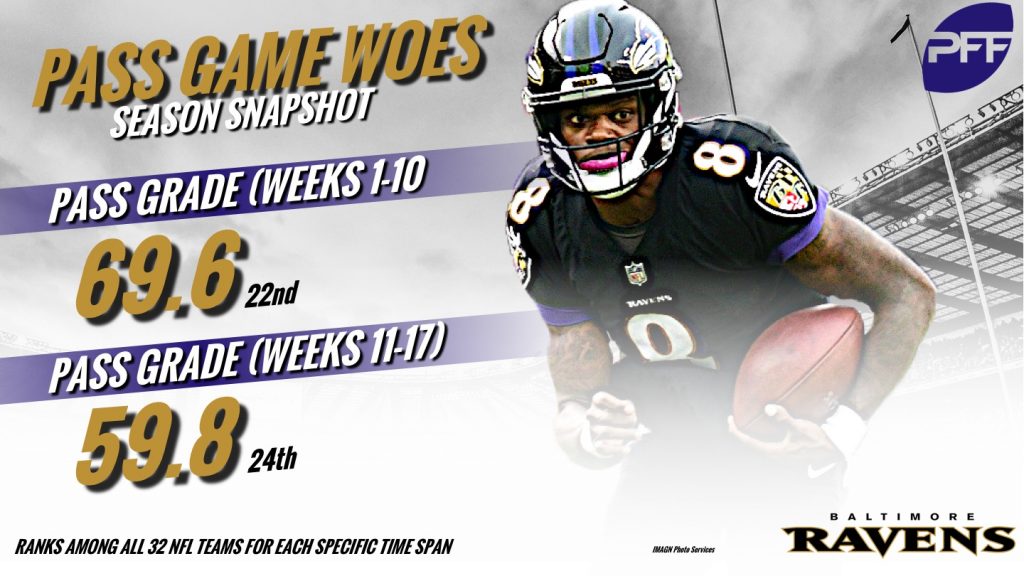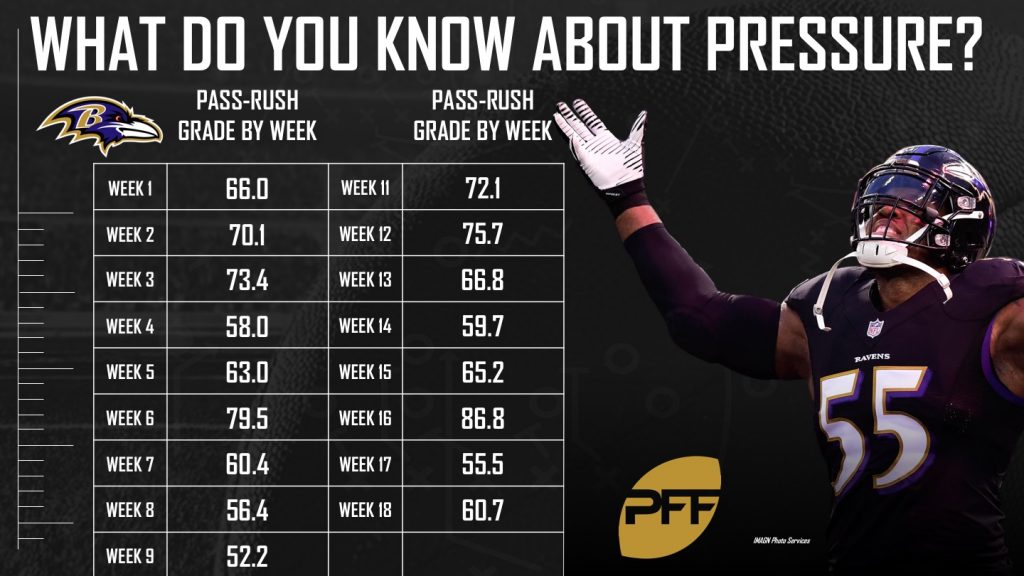 Highest-graded player on offense
RB Gus Edwards, 80.8
Rookie RB Gus Edwards was the highest-graded player on offense and Baltimore's breakout player as his production took off once Lamar Jackson took over under center and the Ravens became the most run-happy team in the league. His 80.8 overall grade ranked fifth among rookie runners.
Highest-graded player on defense
DI Michael Pierce, 90.8
Interior defensive lineman Michael Pierce posted the top defensive grade at 90.8 overall, good for seventh in the league. He did his usual fine work in the run game, grading at 91.8 to rank fourth in the NFL.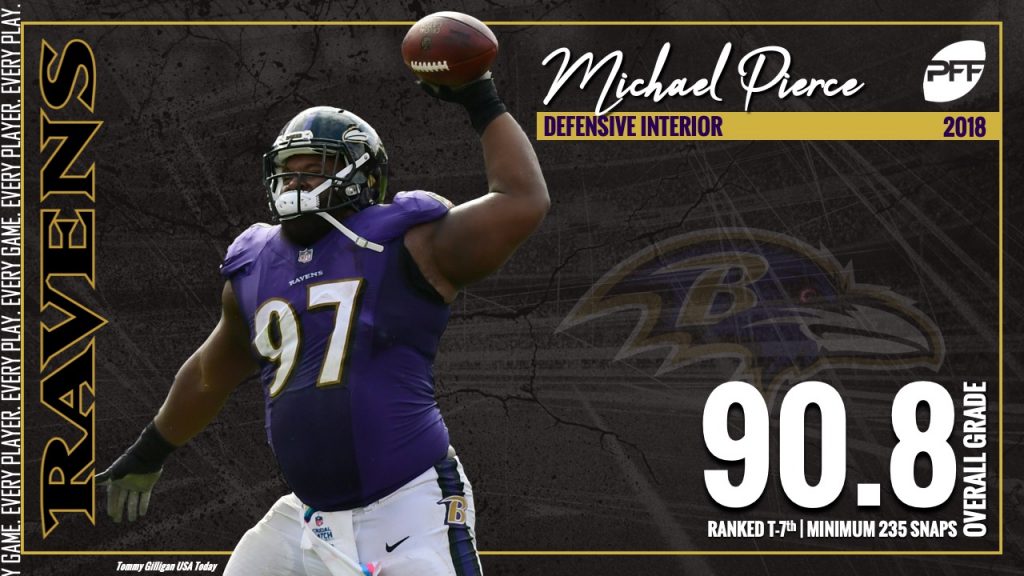 Key rookie
TE Mark Andrews, 73.6
Another key rookie was Mark Andrews who led all rookie tight ends in overall grade at 75.7 and receiving yards with 552.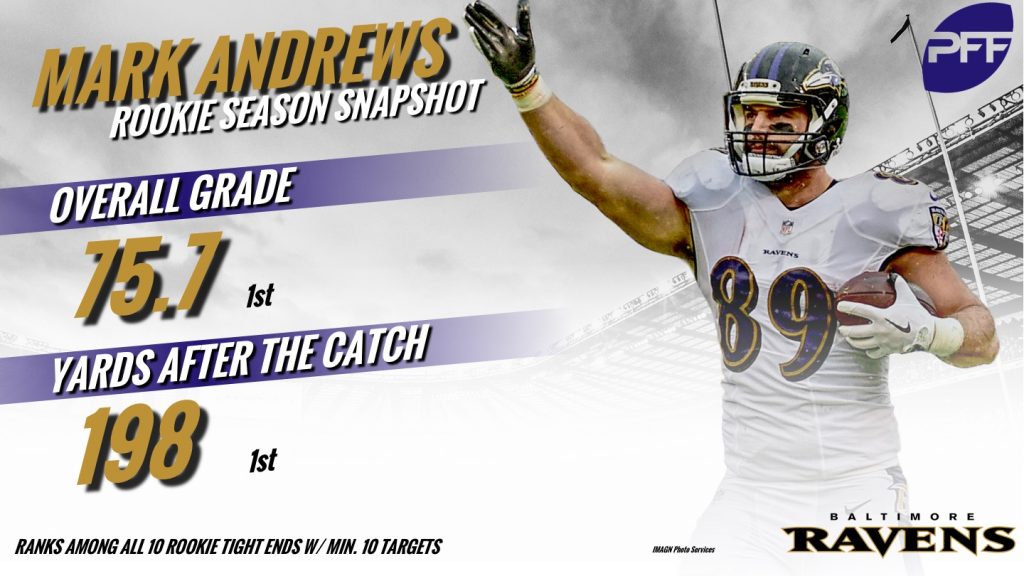 In conclusion
The Ravens took their run-heavy, defense-laden approach to an AFC North crown, and they'll look to build upon their success in the second year with Lamar Jackson under center.