The Seattle Seahawks were blown out of the water on Sunday by a Los Angeles Rams team intent on signalling a new balance of power within the NFC West division. The game ended 42-7 and may not have been that close at any point, and it all but wraps up the division for the Rams. They can still be caught, but it would require an extremely unlikely sequence of events to unfold.
There are simply too many storylines to this game to cover them all, so comprehensive was the destruction of the Seahawks, but what stood out once again was how unstoppable the Seahawks find Aaron Donald.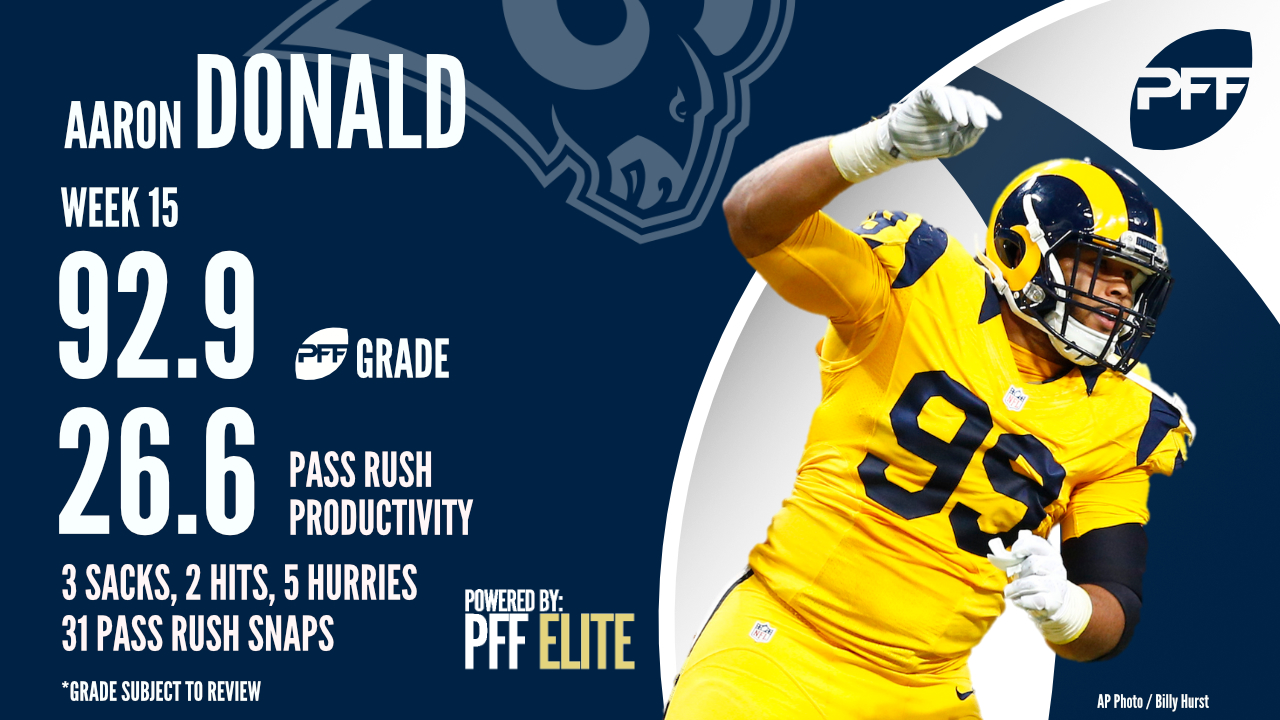 Donald ended the game with three sacks, two hits and five hurries from 31 pass-rushing snaps, earning him an overall grade of 92.9 and a mind-blowing pass-rush productivity score of 26.6.
What's most impressive is that this was one of the better jobs the Seahawks' blockers have done against him over the past few seasons. Donald is one of the game's most unstoppable forces in general, but going up against the Seattle offensive line – typically one of the league's worst – usually turns him into something resembling Superman.
The Seahawks offensive line has been vastly improved since Duane Brown arrived via trade, and Brown was once again the best member of the line this week, surrendering a sack and a hurry, but acquitting himself well given the circumstances. The problem for Seattle is that the interior personnel is still the same, and no better equipped to block Donald.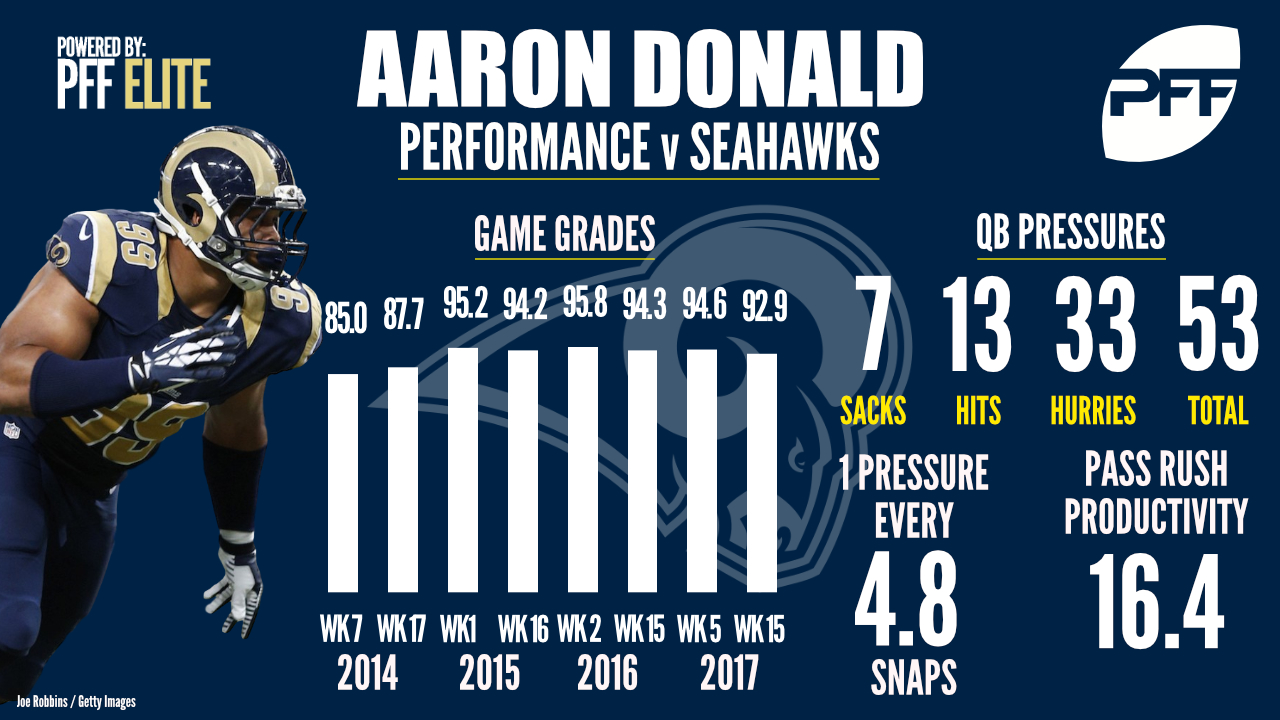 Over the past three seasons, Donald has averaged a game grade of 94.5 against Seattle.
Over the past four seasons, he has seven sacks, 13 hits, 33 hurries for a total of 53 pressures across eight games. That is pressure once every 4.8 snaps, which is a ludicrous pressure rate that betters even the best numbers from edge rushers, who typically generate pressure at an even greater figure.
As problematic as pressure around the edge can be, pressure up the gut, in the area Donald is usually coming from, will torpedo plays like nothing else. Russell Wilson may have been under pressure overall less often against the Rams than he has been in other games, but the manner in which that pressure was coming – decisively and right up the middle from Donald – meant it was more destructive overall.
With the defense surrendering over 40 points, there were more problems in this game than just their failure to block Donald, but Wilson has a worse record against the Rams than any other franchise. If the Rams are now positioning themselves for long-term success, the Seahawks are going to need a better plan to combat Donald up the middle, because at the moment, he has been one of the biggest reasons for those upset wins.