Steven Nelson picked the right time to have a career year, as he enters free agency coming off an impressive season where he was targeted more than any other cornerback in football and earned a 72.1 overall grade.

Pro Football Focus will be running through 50-plus pending/soon-to-be free agents between January 7, 2019 and March 8, 2019 to offer a detailed analysis of the top players bound for new contracts and (possibly) new teams in 2019. We want to house all of the important grades, advanced stats and key analysis for each player, so you know exactly what your team is getting in free agency.
To review all of our free agent profiles in one place, please visit this page.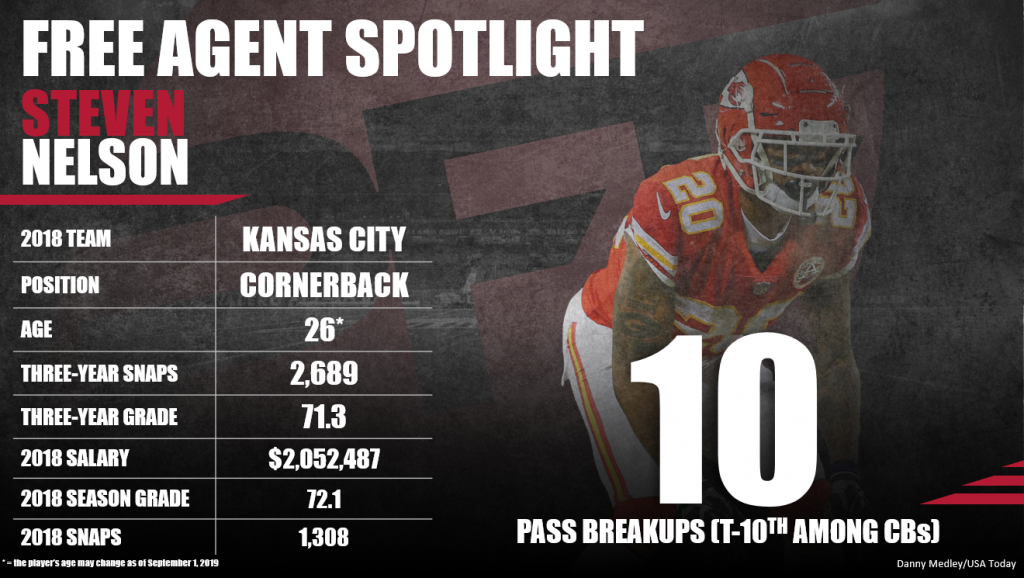 Nelson struggled a bit down the stretch of 2018, earning sub 60.0 overall grades in four of his last five games of the year (includes postseason). However, he proved he's capable of high-end play and should see a significant pay bump this offseason.
Subscribe to Pro Football Focus' ELITE subscription to research Steven Nelson's grades, advanced stats, snaps and more in Premium Stats 2.0.