No, Golden Tate didn't wow in his 10-game stint with the Philadelphia Eagles this past season, but the 30-year-old veteran still has plenty to offer in the right system in 2019. He's been the league's best receiver in terms of forced missed tackles and yards after the catch for quite some time now, and such talents could be reignited if given the right opportunity.

Pro Football Focus will be running through 50-plus pending/soon-to-be free agents between January 7, 2019 and March 8, 2019 to offer a detailed analysis of the top players bound for new contracts and (possibly) new teams in 2019. We want to house all of the important grades, advanced stats and key analysis for each player, so you know exactly what your team is getting in free agency.
To review all of our free agent profiles in one place, please visit this page.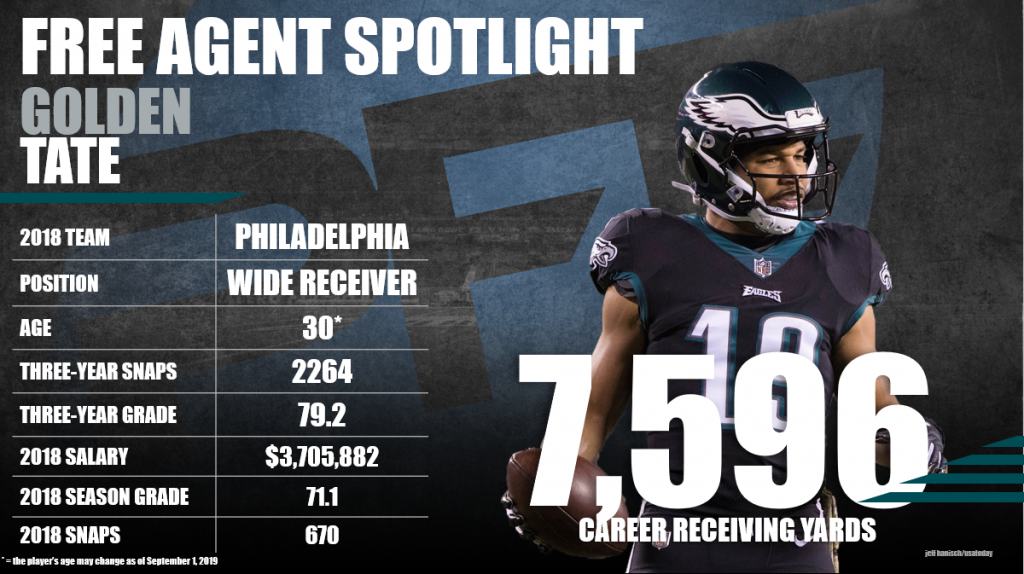 Signing Tate to a low-risk deal could be just what the doctor ordered for an NFL offense looking to add a spark on a budget. 
Subscribe to Pro Football Focus' ELITE subscription to research Golden Tate's grades, advanced stats, snaps and more in Premium Stats 2.0.