Devin Funchess has made some splash plays throughout his NFL career, but he is yet to break out by any means. He earned an underwhelming career-high overall grade in 2015 and continued to underwhelm in his three seasons since.

Pro Football Focus will be running through 50-plus pending/soon-to-be free agents between January 7, 2019 and March 8, 2019 to offer a detailed analysis of the top players bound for new contracts and (possibly) new teams in 2019. We want to house all of the important grades, advanced stats and key analysis for each player, so you know exactly what your team is getting in free agency.
To review all of our free agent profiles in one place, please visit this page.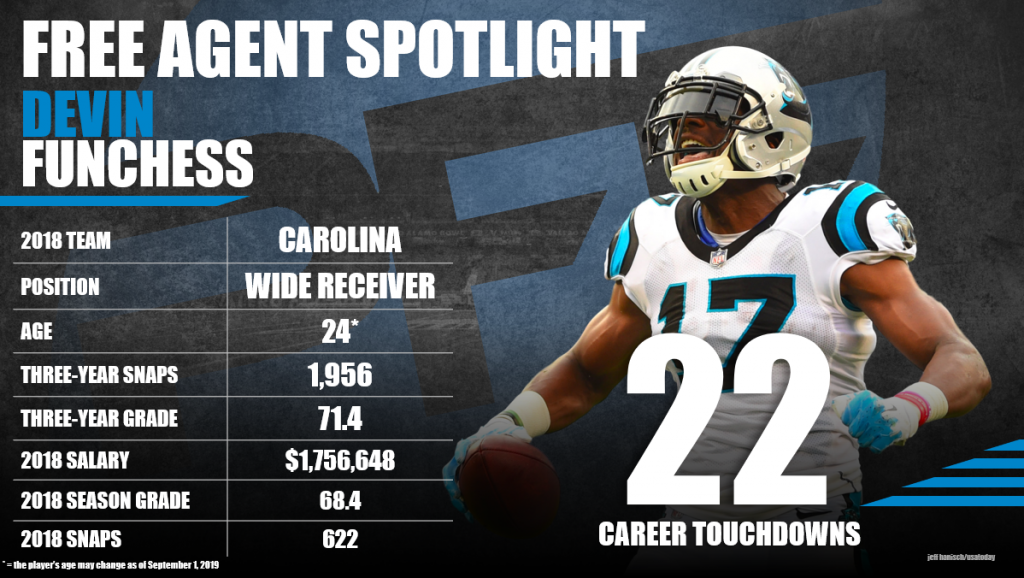 Drops have been a major concern for Funchess in every year of his career, as he's now dropped a whopping 23 passes in his career, including six this past season. A change of scenery could help him, but he'll need to first help himself and improve in several areas to turn his career around for the better.
Subscribe to Pro Football Focus' ELITE subscription to research Devin Funchess' grades, advanced stats, snaps and more in Premium Stats 2.0.