For whatever reason, optimism is soaring for the New York Giants going forward during a time when New York Jets fans have entered into a pit of despair after apparently missing out on Trevor Lawrence. Even with the Jets failing to land a rare talent like Lawrence, the reverse should be true. The Jets are still the team in New York with a better longterm outlook.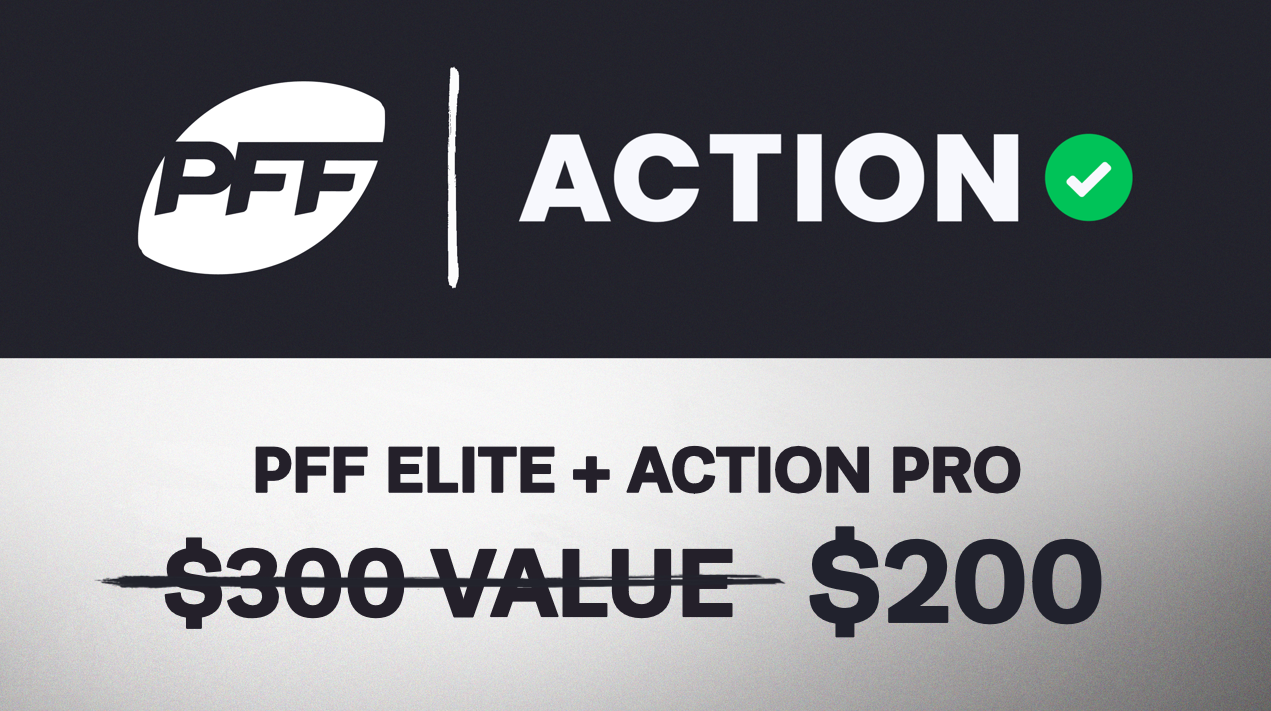 Fork in the road
The 2018 draft started out with the New York Giants selecting No. 2 overall and the New York Jets selecting sixth. In what was touted as a great quarterback class (four ended up going in the top 10), both teams were in desperate need of a new gunslinger. While the connection between the two teams isn't frequently made, both of their fates were sealed on that night.
The Jets weren't willing to risk missing out on their guy and eventually traded up to No. 3 with the Indianapolis Colts. This is where the story begins.
Giants general manager Dave Gettleman had this to say about the trade offers he was receiving for the No. 2 pick:
"People call you and they want the second pick of the draft for a bag of donuts, a hot pretzel and a hot dog. Leave me alone. I don't have time to screw around."
We, of course, don't know the exact details of what was offered, but the Jets' trade from No. 6 to No. 3 certainly provides a benchmark — and a pricey one at that. Of the five trade-ups into the top three for a quarterback since 2012, the Colts landed the largest return of all trade-down teams. 
Here are the trades:
| | | |
| --- | --- | --- |
| 2012 | WAS – 2 (Robert Griffin III) | LAR – 6, 39, F1, FF1 |
| 2016 | LAR – 1, 113, 177 (Jared Goff) | TEN – 15, 43, 45, 76, F1, F3 |
| 2016 | PHI – 2, 139 (Carson Wentz) | CLE – 8, 77, 100, F1, FF2 |
| 2017 | CHI – 2 (Mitchell Trubisky) | SF – 3, 67, 111, F3 |
| 2018 | NYJ – 3 (Sam Darnold) | IND – 6, 37, 49, F2 |
And here are the values, which illustrate that all four charts agree the Colts were the biggest winners among all of these blockbuster deals. Clearly the charts do not agree very often:
| | | | | |
| --- | --- | --- | --- | --- |
| Player | Jimmy Johnson Value (Value as Draft Pick) | Rich Hill Value (Value as Draft Pick) | Fitzgerald-Spielberger Value (Value as Draft Pick) | PFF WAR Value (Value as Draft Pick) |
| Robert Griffin | Rams +120 (#95) | Rams +177 (#78) | Rams +2404 (#4) | Rams +2492 (#7) |
| Jared Goff | Rams +418 (#48) | Rams +720 (#24) | Titans +2263 (#5) | Titans +2458 (#7) |
| Carson Wentz | Eagles +441 (#46) | Eagles +249 (#63) | Browns +1910 (#9) | Browns +1751 (#16) |
| Mitch Trubisky | Bears +3 (#220) | Bears +225 (#67) | 49ers +1886 (#9) | 49ers +1581 (#21) |
| Sam Darnold | Colts +530 (#37) | Colts +804 (#21) | Colts +2626 (#2) | Colts +2610 (#5) |
The Trubisky trade provides yet another troubling data point for the Giants, as the 49ers demonstrated how a crafty team can drum up trade interest. The Giants could have convinced the Jets that they themselves were going to take Darnold at No. 2 or that other teams were calling up with offers that they were entertaining. This might have forced the Jets' hand to make the Trubisky trade again. 
Nevertheless, Gettleman was complaining about the value of the trade offers, yet the Colts got more value for the No. 3 pick than any trade this decade, according to both the conventional and analytically driven draft value charts. And it wasn't Nick Bosa or Chase Young at No. 2 who the Giants were being stubborn about — it was a running back. 
Where we are now
Flash forward to today, and here are both team's records since that fateful day:
Nearly identical. Here's their expected-points-added per play ranks on offense and defense since 2018:
Offense:
Defense:
Both have been among the league's worst teams over the last three seasons, but to some extent that's to be expected due to growing pains from a young roster, each of which included a new quarterback.
In that vein, here are Sam Darnold's stats from his first two seasons (2018-19) compared to Daniel Jones' 2019-20:
| | | | | |
| --- | --- | --- | --- | --- |
| Player | PFF Passing Grade | Big Time Throws / Turnover Worthy Plays | EPA / Play | Adjusted Net Yards per Attempt |
| Sam Darnold | 64.3 (37th/50) | 34 / 42 | .001 (42nd/45) | 5.37 (40th/54) |
| Daniel Jones | 72.6 (25th/50) | 42 / 47 | .014 (39th/44) | 5.08 (42nd/56) |
Jones does grade better and showed signs of significant growth earlier this season, but he still turns the ball over at an alarming rate. Between passing and rushing touchdowns, Jones has generated 36 scores for the Giants in 25 career games. Between interceptions and fumbles lost, Jones has turned the ball over 43 times during the same span. He may turn things around and become the Giants' quarterback of the future, but it's been a tough road with a lot left to clean up.
Folks will, of course, try to compare every struggling young quarterback for the next 100 years to Josh Allen in hopes of a breakout, but in Jones' case there is some legs to the comparison. Pun intended — their rushing abilities stand out as a shared skill. As we saw with Allen, the arm needs to follow, and the decision-making needs to improve exponentially. 
Building a roster from scratch isn't just about quarterbacks, so let's take a look at how both teams' 2018-20 draft classes are performing:
The Giants have three offensive and three defensive draft picks from 2018-20 with career PFF grades above 70.0: HB Saquon Barkley, QB Daniel Jones and WR Darius Slayton on offense and DI Dexter Lawrence, DI B.J. Hill and ED Lorenzo Carter on defense. 
The Jets have two offensive and four defensive draft picks from 2018-20 with career PFF grades above 70.0: T Mekhi Becton, WR Denzel Mims on offense and DI Quinnen Williams, DI Folorunso Fatukasi, CB Javelin Guidry, and CB Bryce Hall.
These franchises are working with a similar young core of players from these draft classes, though of course it is early in all of their careers. 
Then why is the outlook for these two franchises so lopsided?
Moving forward
The difference in perception makes even less sense when you look ahead to the 2021 offseason. Let's start with each team's pending free agents. 
The Giants' second-highest-graded defensive player (DI Leonard Williams) and fourth-highest-graded defensive player (DI Dalvin Tomlinson) are both set to hit free agency. Williams should command anywhere from $18M to $22M per year, and Tomlinson should get $12M to $15M per year. For the Jets, S Marcus Maye will probably command around $15M per year, with no one else in need of a substantial contract. 
It gets even better for the Jets, as they have the second-most projected cap space in the entire NFL this offseason. The Giants sit at 18th. The rankings don't do the difference justice, as the Jets are projected to have $56 million more to work with. Furthermore, the Jets have less prorated money sunk into bad assets, so they have more flexibility. 
And last but not least: draft capital.
The Giants and Jets conducted the first ever trade between the two franchises when the Jets sent Leonard Williams to the Giants for a 2020 third and 2021 fifth-round pick, so the Jets have an extra pick from the Giants in April. Oh, and they also have the Seahawks' first- and third-round pick from the Jamal Adams trade. All told, the PFF WAR Draft value chart currently projects the Jets to have the second-most draft capital (behind only the Jaguars) while the Giants slot in with the 14th-most value. The difference in value between the two draft arsenals is worth more than the No. 1 overall pick. 
Conclusion
With Trevor Lawrence headed to Jacksonville, why are the Jets still better suited going forward? How does this comparison come full circle?
The Jets will have the No. 2 pick in 2021 just like the Giants did in 2018. Jets GM Joe Douglas has been a general manager for one draft, while Gettleman has overseen eight as a GM. Yet Douglas has already traded down twice (one of the picks acquired became WR Denzel Mims) to Gettleman's zero. 
So whether the Jets decide to take Ohio State's Justin Fields or BYU's Zach Wilson — or neither — there should be significantly more faith in the Jets building out a quality roster going forward. If they do elect to pass on the quarterbacks, odds are they can land a king's ransom for their pick just like the Colts did to them back in 2018. 
The Jets are starting with a similarly talented roster but have massive advantages when it comes to 2021 cap space and draft capital. The optimism currently resides with the wrong New York team, and the Jets could demonstrate why sooner than later as the rebuilding process continues to unfold.