After getting stunned in Week 3, the Kansas City Chiefs came back to form on Sunday Night Football in Week 4, racking up 41 points against the Tampa Bay Buccaneers — the most Tampa has ever allowed with Todd Bowles on staff.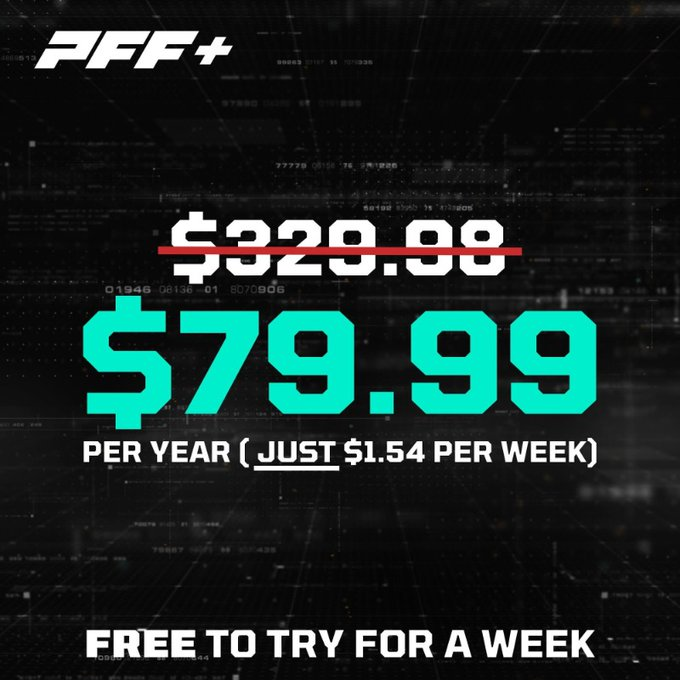 Offensive spotlight: Entering Week 4, the Tampa Bay Buccaneers defense led the NFL in expected points added (EPA) allowed per play. But on Sunday Night Football, the Bucs allowed the Chiefs to produce 0.14 EPA per play, the fourth-worst mark allowed of Week 4 and the third-worst mark a Bucs defense has allowed since Tom Brady joined the Buccaneers in 2020.
The Patrick Mahomes-Travis Kelce connection was the backbone of KC's success on Sunday Night. Those two combined for eight first downs for the game, which tied for the third-highest mark in the history of their connection. Seven of those came when Kelce was either in the slot or out wide.
Kelce also churned out more yards after the catch than any other Chief in Tampa Bay (39), and Mahomes gave the dynamic tight end a catchable ball on every target.
Defensive spotlight: Chiefs slot corner L'Jarius Sneed made one of the biggest plays of the game near the end of the first half with a strip-sack fumble on a blitz. It put Kansas City close to the red zone, helping them score just a handful of plays later. It was the sixth pressure and third sack of the season for Sneed — both of which lead all NFL defensive backs.

Rookie spotlight: Both rookie backs in this contest — Isiah Pacheco for the Chiefs and Rachaad White for the Bucs — excelled this week on prime time. Pacheco didn't move the chains a single time on his 11 carries, but he still created above expectation with a couple of broken tackles and 3.9 yards after contact per attempt. As for White, he got plenty of action as a part of the aerial attack, as 21 of his 24 snaps came in the passing game. The Tampa rookie back was targeted on five of his 18 routes and turned three of those into a first down — the latter tying for the most among all Buccaneers pass-catchers.
Offensive line spotlight: While the Bucs' pressure rate wasn't substantial — some of which is correlated with quick, short throws from Tom Brady — the left side of the offensive line was mediocre against Kansas City. Left tackle Donovan Smith and left guard Luke Goedeke combined for 11 losses on the night. The other three Buccaneers along the offensive line combined for just three losses on first review.
Box Score
Passing
Kansas City Chiefs
Player
Fantasy
Comp/Att
Yds
YPA
TD
Int
Rtg
Patrick Mahomes
24.4
23 / 37
249
6.7
3
1
97.7
Tampa Bay Buccaneers
Player
Fantasy
Comp/Att
Yds
YPA
TD
Int
Rtg
Tom Brady
29.4
39 / 52
385
7.4
3
0
114.7
Rushing
Kansas City Chiefs
Player
Fantasy
Car
Yds
YPC
TD
Long
Fum Lost
Patrick Mahomes
24.4
4
34
8.5
0
11
0
Clyde Edwards-Helaire
22.4
19
92
4.8
1
20
0
Isiah Pacheco
6.3
11
63
5.7
0
9
0
Noah Gray
6.1
1
1
1.0
1
1
0
Jerick McKinnon
1.0
2
-1
-0.5
0
0
0
Tampa Bay Buccaneers
Player
Fantasy
Car
Yds
YPC
TD
Long
Fum Lost
Leonard Fournette
18.4
3
-3
-1.0
0
3
0
Rachaad White
15.6
3
6
2.0
1
4
1
Receiving
Kansas City Chiefs
Player
Fantasy
Tgt
Rec
Yds
YPT
TD
Long
Travis Kelce
24.2
10
9
92
9.2
1
22
Clyde Edwards-Helaire
22.4
2
1
2
1.0
1
2
JuJu Smith-Schuster
9.6
8
5
46
5.8
0
19
Marquez Valdes-Scantling P
9.3
5
3
63
12.6
0
36
Jody Fortson
8.0
1
1
10
10.0
1
10
Noah Gray
6.1
1
0
0
0.0
0
0
Skyy Moore
5.1
4
2
31
7.8
0
16
Mecole Hardman
1.4
1
1
4
4.0
0
4
Jerick McKinnon
1.0
1
1
1
1.0
0
1
Justin Watson
0.0
1
0
0
0.0
0
0
Tampa Bay Buccaneers
Player
Fantasy
Tgt
Rec
Yds
YPT
TD
Long
Mike Evans
33.3
10
8
103
10.3
2
30
Leonard Fournette
18.4
7
7
57
8.1
1
25
Rachaad White
15.6
5
5
50
10.0
0
11
Chris Godwin
12.9
10
7
59
5.9
0
12
Cameron Brate
7.2
8
4
32
4.0
0
11
Cade Otton
5.9
4
3
29
7.2
0
12
Russell Gage
4.4
4
2
24
6.0
0
14
Ko Kieft
2.9
1
1
19
19.0
0
19
Julio Jones
1.7
2
1
7
3.5
0
7
Cole Beasley
1.5
1
1
5
5.0
0
5