The New York Giants continued their impressive start under first-year head coach Brian Daboll with a 19-16 victory over the Carolina Panthers in their 2022 home opener. The win propels the Giants to just their second 2-0 start in 13 years.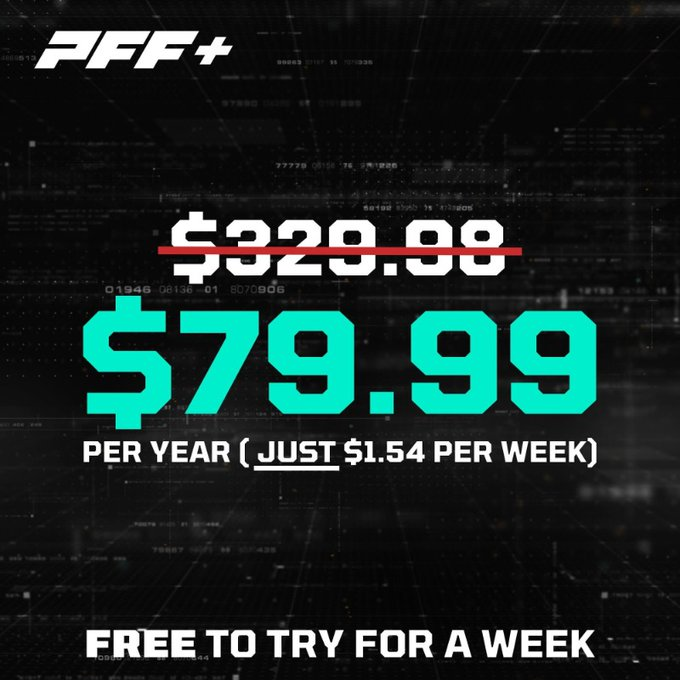 Offensive spotlight: Daniel Jones' dual-threat ability was a huge reason for the G-Men's second consecutive upset victory of the NFL season. Jones accumulated 239 yards of total offense, including the Giants' only touchdown pass of the game and his third and final rushing first down on the afternoon that put the Panthers away.
Defensive spotlight: Before he went out with injury on his 35th snap, Leonard "Big Cat" Williams was a menace for the Panthers' offensive line. The USC product totaled four hurries and a stellar 89.6 defensive grade on first review.
Rookie spotlight: Safety Dane Belton registered only a 58.5 defensive grade on 46 defensive snaps, pending review, but was a decent bright spot in coverage. He didn't allow a single catch the lone time he was targeted.
Offensive line spotlight: Pat Elflein was one of the few constants along the Panthers' offensive line. The fifth-year vet put together solid performances as a run-blocker (70.6) and a pass-blocker (74.9) to complete a 72.0 offensive grade on first review.
Box Score
Passing
Carolina Panthers
Player
Fantasy
Comp/Att
Yds
YPA
TD
Int

Baker Mayfield

13.3

14 / 29

145

5

1

0

New York Giants
Player
Fantasy
Comp/Att
Yds
YPA
TD
Int

Daniel Jones

13.14

22 / 34

176

5.2

1

0
Rushing
Carolina Panthers
Player
Fantasy
Car
Yds
YPC
TD
Long

Christian McCaffrey

19.8

15

102

6.8

0

49

Baker Mayfield

13.3

6

35

5.8

0

17

D'Onta Foreman

0.9

2

9

4.5

0

7

New York Giants
Player
Fantasy
Car
Yds
YPC
TD
Long

Daniel Jones

13.14

10

21

2.1

0

11

Saquon Barkley

11.8

21

72

3.4

0

16

Gary Brightwell

1.4

1

14

14

0

14

Matt Breida

-0.4

1

-4

-4

0

-4
Receiving
Carolina Panthers
Player
Fantasy
Tgt
Rec
Yds
YPT
TD

Christian McCaffrey

19.8

5

4

26

5.2

0

DJ Moore

13.3

6

3

43

7.2

1

Robbie Anderson

5.2

5

3

32

6.4

0

Giovanni Ricci

2.6

1

1

16

16

0

Ian Thomas

2.3

3

1

13

4.3

0

Stephen Sullivan

2.3

1

1

13

13

0

Shi Smith

1.2

6

1

2

0.3

0

New York Giants
Player
Fantasy
Tgt
Rec
Yds
YPT
TD

Saquon Barkley

11.8

4

3

16

4

0

Richie James

10.1

6

5

51

8.5

0

Sterling Shepard

9.4

10

6

34

3.4

0

Daniel Bellinger

8.6

1

1

16

16

1

David Sills V

6.7

4

3

37

9.2

0

Tanner Hudson

4.2

3

2

22

7.3

0

Kadarius Toney

2

3

2

0

0

0

Matt Breida

-0.4

1

0

0

0

0