What may have been Ben Roethlisberger's final home game fell short of a final coronation, but the Pittsburgh Steelers controlled the Cleveland Browns in their 26-14 victory, staying alive in the AFC wild-card race.
---
Click here for more PFF tools:
Rankings & Projections | WR/CB Matchup Chart | NFL & NCAA Betting Dashboards | NFL Player Props Tool | NFL & NCAA Power Rankings
Best Bets Tool
---
Quarterback
Roethlisberger dropped back to pass often, but it took an arduous journey to cross the 100-yard mark against the Browns defense. Checkdowns, speed outs, crossing routes and screens filled Roethlisberger's passing chart.
| | |
| --- | --- |
| Dropbacks | 46 |
| Yards Per Attempt | 2.7 |
| Passer Rating | 56.3 |
| Average Depth of Target | 6.5 |
| First Downs | 11 |
Running Backs
Najee Harris has had to earn every yard along the way to eclipse the 1,000-yard mark this season, and he earned his breakout performance Monday. He punched and cut his way to a near 150-yard performance, as he constantly worked through contact on most of his runs.
| | |
| --- | --- |
| Rushing Attempts | 28 |
| Yards Per Carry | 6.7 |
| % of Yards After Contact | 85% |
| 1st Down & TD % | 25% |
| Explosive Runs | 4 |
Wide Receivers/Tight Ends
Diontae Johnson's rate metrics will take a major hit after Monday's action, as he was targeted 15 times but logged less than 50 yards through the air. Only one of his eight receptions converted a first down, as the majority of his work came underneath.
Offensive Line
True to form, Pittsburgh made sure Roethlisberger got the ball out of his hands as quickly as possible, but it didn't stop guard Trai Turner from losing two of his pass protection reps – one of which resulted in a sack.
Defensive Line
Watt entered the 20-sack club with his four-sack performance on Monday night, logging six pressures in total. Edge rusher Alex Highsmith finished with two sacks, as the Steelers recorded nine sacks as a team.
Linebackers
Robert Spillane had a couple of impressive run-through tackles against the run, fitting his gaps at full speed and finishing plays at or near the backfield. He struggled in coverage, allowing a first down on all four targets.
Secondary
Ahkello Witherspoon put up a strong performance thanks, in part, to his coverage ability and the pass rush in front of him. He allowed a 39-yard completion, but it was the only catch he allowed from six targets. He also recorded an interception.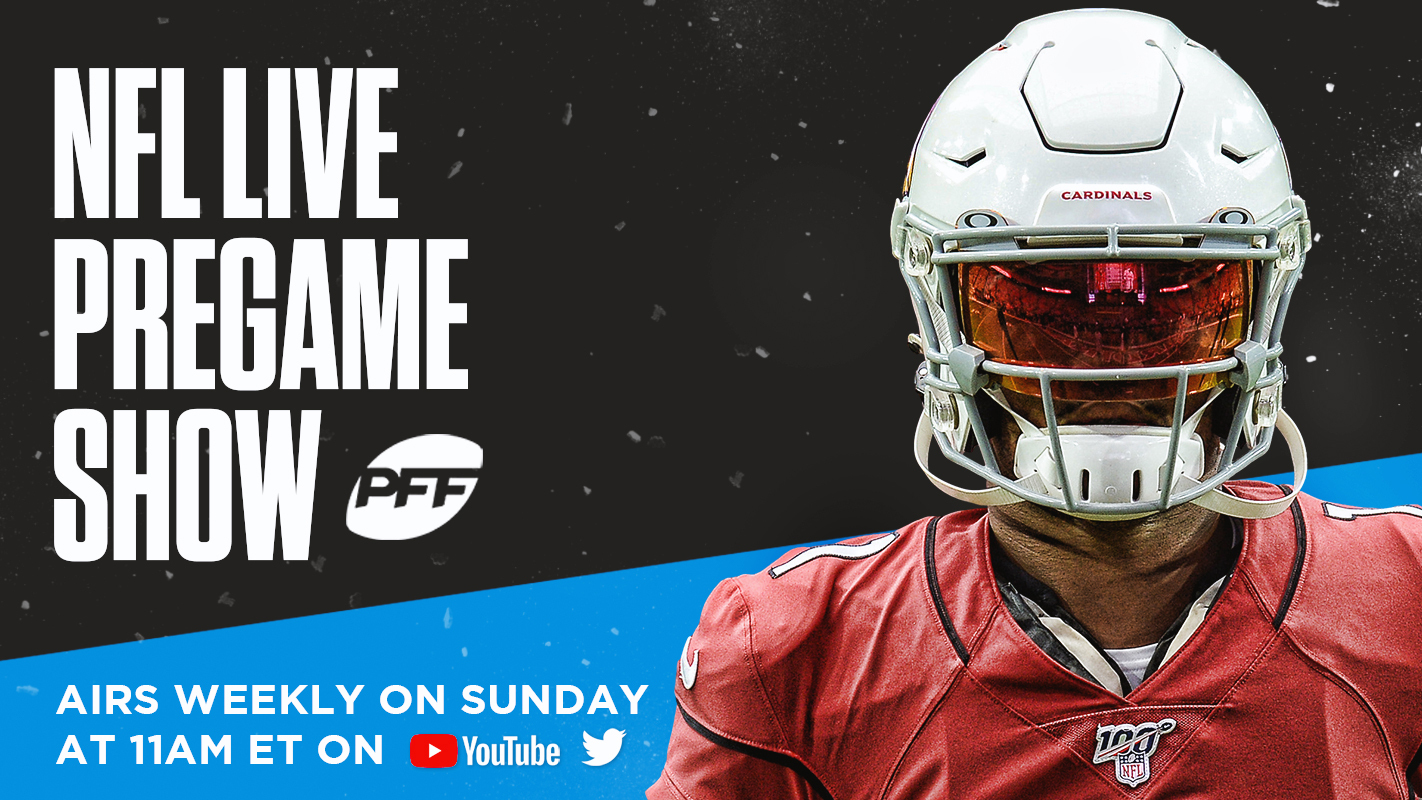 Quarterback
Baker Mayfield didn't turn the ball over as aggressively or comically as he has in other games during his recent slump. Dropped passes were a major issue throughout Monday's action, but his inability to beat Pittsburgh's coverage allowed its pass rush to get after him all evening.
| | |
| --- | --- |
| Dropbacks | 48 |
| Yards Per Attempt | 4.9 |
| Passer Rating | 53.1 |
| Average Depth of Target | 8.8 |
| First Downs | 9 |
Running Backs
TheNick Chubb's absence throughout the second half was noticed by the broadcast team, the Manning Cast, and anyone paying attention at home. His low number of carries without reports of physical issues is perplexing, to say the least.
Wide Receivers/Tight Ends
Mayfield struggled to find any of his receivers all night. Jarvis Landry was Cleveland's only receiving threat who was targeted more than five times, and his four receptions netted just 43 yards.
Offensive Line
T.J. Watt attacked and affected the pocket relentlessly, and tackle James Hudson was the unfortunate recipient of his best pass rush moves on Monday. Three of Hudson's five pressures allowed led to a sack, and another resulted in a QB hit.
Defensive Line
Jadeveon Clowney continued his productive season as Cleveland's secondary edge rusher, recording two sacks and five total pressures. Three of his pressures came when he was unblocked and schemed into open rush lanes.
Jadeveon Clowney's pass-rush performance in Week 17
| | |
| --- | --- |
| Pass Rush Opportunities | 40 |
| Total Pressures | 5 |
| Unblocked Pressure | 3 |
| Sacks & QB Hits | 3 |
| Pass Rush 'Wins' | 1 |
Linebackers
Jeremiah Owusu-Koramoah is the centerpiece of Cleveland's second line of defense, and he is affecting the game in all phases. Owusu-Koramoah logged a run stop and five total tackles in 22 snaps while playing well enough in coverage (one target).
Secondary
Greg Newsome II was targeted nine times in coverage and allowed 32 yards and three first downs. Newsome finished with seven total tackles in his 46 coverage snaps.