After controlling much of the game, Tom Brady and the Tampa Bay Buccaneers suffered an upset overtime loss to the Cleveland Browns in Week 12.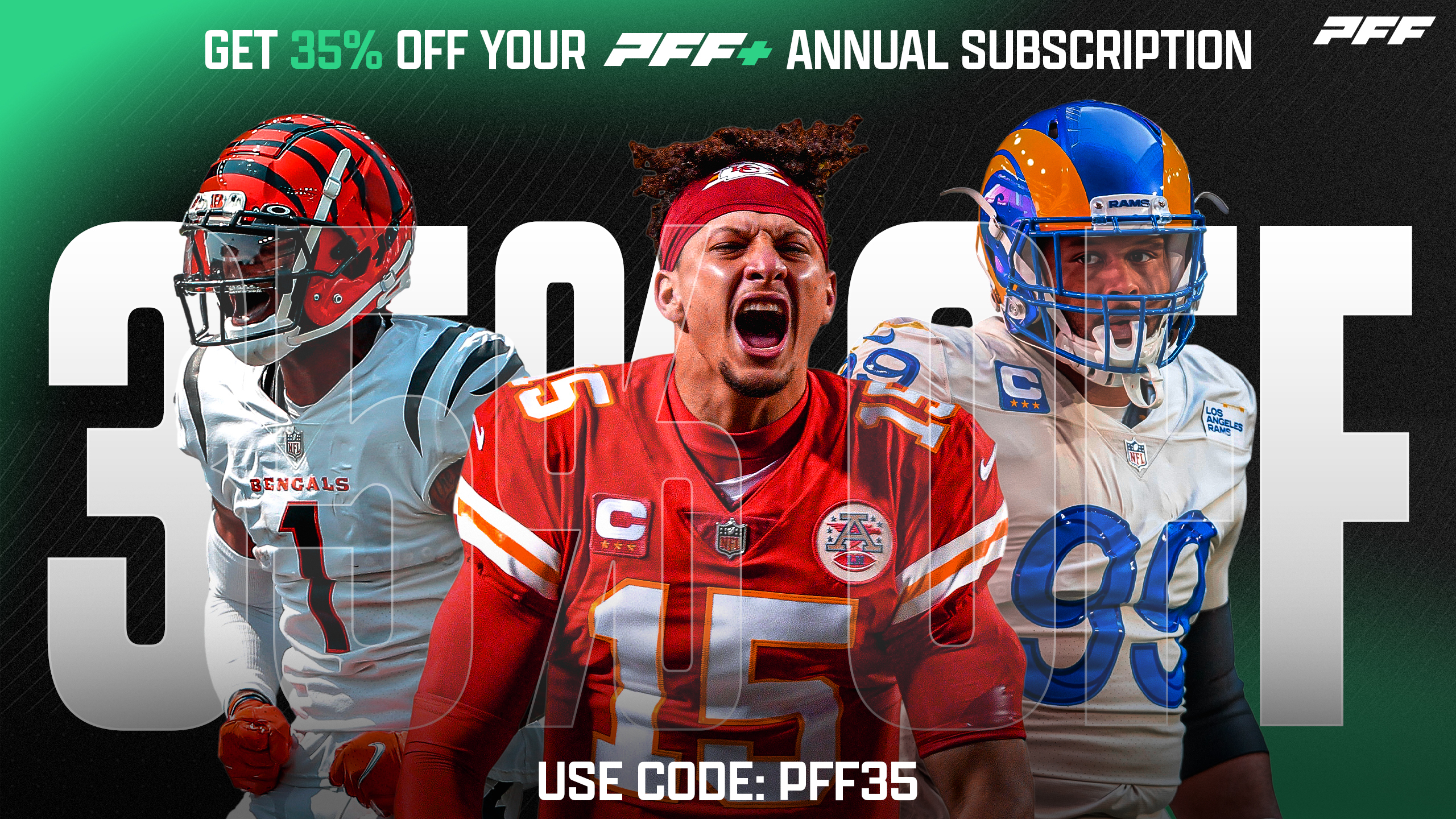 Offensive spotlight: Bucs wide receiver Chris Godwin was electric today, catching all 12 of his catchable targets for 110 yards, one touchdown and five more first downs. He hauled in both of his contested targets and totaled 51 yards after the catch.
Defensive spotlight: Interior defender Vita Vea continued his strong second half of the campaign, recording six hurries from 25 pass-rush naps and two defensive stops on 19 snaps against the run.
Rookie spotlight: Browns cornerback Martin Emerson was targeted 11 times on Sunday, but he gave up just three receptions for 19 yards. He didn't allow a single first down and forced two incompletions, as well.
Offensive line spotlight: The Buccaneers allowed three sacks, one hit and two hurries from 46 pass-blocking snaps. The Browns gave up three sacks, two hits and nine hurries from 43 snaps.
Box Score
Passing
Player
Fantasy
Comp/Att
Yds
YPA
TD
Int
Sacks
Rtg
Tom Brady
18.0
29 / 43
246
5.7
2
0
3
97.6
Player
Fantasy
Comp/Att
Yds
YPA
TD
Int
Sacks
Rtg
Jacoby Brissett
14.1
23 / 37
210
5.7
1
1
4
75.3
Rushing
Player
Fantasy
Car
Yds
YPC
TD
Long
Fum Lost
Rachaad White
19.9
14
64
4.6
0
35
0
Tom Brady
18.0
1
2
2.0
0
2
0
Julio Jones
8.5
1
15
15.0
0
15
0
Ke'Shawn Vaughn
1.5
4
15
3.8
0
6
0
Player
Fantasy
Car
Yds
YPC
TD
Long
Fum Lost
Nick Chubb
23.2
26
116
4.5
1
28
0
Jacoby Brissett
14.1
2
27
13.5
0
17
0
Anthony Schwartz
11.8
1
31
31.0
1
31
0
Kareem Hunt
3.1
5
15
3.0
0
9
0
Receiving
Player
Fantasy
Tgt
Rec
Yds
YPT
TD
Long
Chris Godwin
32.0
13
12
110
8.5
1
23
Rachaad White
19.9
9
9
45
5.0
0
8
Julio Jones
8.5
4
3
40
10.0
0
26
Ko Kieft
7.5
1
1
5
5.0
1
5
Mike Evans
5.1
9
2
31
3.4
0
28
Cameron Brate
3.5
5
2
15
3.0
0
9
Breshad Perriman
0.0
1
0
0
0.0
0
0
Player
Fantasy
Tgt
Rec
Yds
YPT
TD
Long
Nick Chubb
23.2
1
1
16
16.0
0
16
Amari Cooper
16.4
12
7
94
7.8
0
45
David Njoku
13.9
7
5
29
4.1
1
12
Anthony Schwartz
11.8
2
1
17
8.5
0
17
David Bell
6.3
6
4
23
3.8
0
9
Donovan Peoples-Jones
3.6
4
2
16
4.0
0
9
Kareem Hunt
3.1
2
1
6
3.0
0
6
Harrison Bryant
2.9
2
2
9
4.5
0
9