NFL free agency brings with it an exciting frenzy of spending on some of the biggest names in the game, but the best business is almost always conducted later on — after the big contracts have been signed and the superstars have found new homes.
The premium attached to elite free agents makes it difficult for them to ever outperform their price tag. That isn't true for some lower-cost free agents, who can bring a surplus value if the contract is modest enough. That surplus is where the real advantages of free agency pay off.
Here are some under-the-radar free agents teams should target.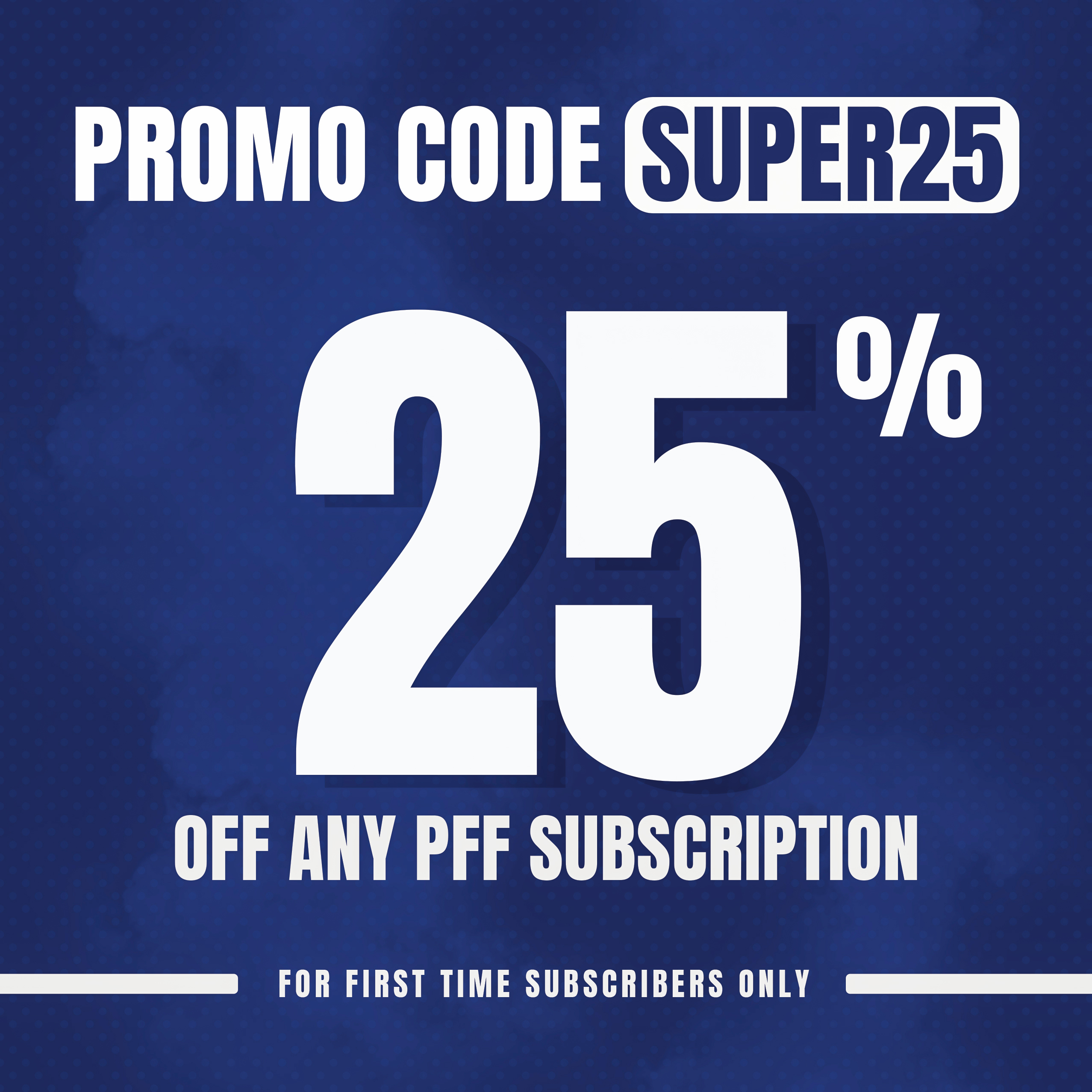 Click here for more PFF tools:
Rankings & Projections | WR/CB Matchup Chart | NFL & NCAA Betting Dashboards | NFL Player Props Tool | NFL & NCAA Power Rankings
Best Bets Tool
---
It's something of a red flag when a player fails to win over the fans of his former team, but offensive line play can lead to some strange viewpoints and Cowboys fans have been spoiled by a succession of All-Pros on the offensive line.
Williams has been the weak link on that unit for much of his NFL career, but that's relative to players who are among the NFL's best. Williams has developed into a solid starter at guard with back-to-back seasons of 70.0-plus PFF grades, and that represents a major upgrade to many teams struggling through disastrous offensive line play.
Williams won't fix a bad offensive line by himself, but if he is your weak link, your line is in a great place. He allowed just 15 pressures across 600-plus pass-blocking snaps in 2021.
Run defense has become so devalued in today's NFL that it's becoming a really underrated skill set. However, players who can dominate in that area can make a disproportionately large impact, as their ability to single-handedly wreck run plays frees up other players to make plays in the passing game.
Fatukasi may be coming off a down year, but he is one of the best run defenders in the NFL when he is at his best. Before the 2021 campaign, he had consecutive years with a PFF run-defense grade of 86.2 or better and wasn't completely absent of pass-rush presence. He has 67 defensive stops over the last three seasons and could solidify a bad run defense in a hurry.
Johnson took an unusual path to NFL success, but he made an immediate impact in the middle of the Denver Broncos defense as soon as he got a chance. Losing him to a pectoral injury this past season dealt a big blow to his team.
The former undrafted free agent has earned a 90.0-plus PFF run-defense grade in two of his three seasons and has allowed only one touchdown in coverage. And while his delayed start as a professional means that he will be hitting free agency for the first time at 30 years of age, his career is just over 2,000 snaps old.
Linebacker is becoming an ever more difficult position to fill with quality starters in today's NFL, so Johnson should be coveted by a lot of teams.
Cornerbacks who measure in at 5-foot-9 and under 190 pounds are typically pigeonholed to the slot in the NFL, but Reed has spent time at safety, in the slot and at outside cornerback for the Seattle Seahawks. He held up well on the outside, too, despite giving up a huge advantage in size and strength to some of the players he had to cover.
Reed allowed a passer rating of 66.0 from the 68 targets thrown into his coverage, with only 51.5% of those throws caught by their intended target. Reed shouldn't be anybody's top corner, but he has shown he has a role as a No. 2 or a player with versatility within the secondary.
---
Related content for you:
2022 NFL Free Agent Rankings: Top 100 players expected to enter free agency via PFF.com
---
The Dallas Cowboys receiving corps has been absolutely stacked in recent years, leaving fewer and fewer opportunities for the players down the depth chart to show their quality. However, when injuries have opened up some targets, Wilson has looked capable of a much bigger role.
Wilson has lined up in the slot on 79.5% of his career snaps, but he has the size and skills to win outside and showed some impressive playmaking ability this past season. Throws targeting him generated a passer rating of 116.2 despite a couple of interceptions thrown on those plays. Wilson could prove a steal for a team willing to trust him with a bigger role within their offense.
Andrew Whitworth became the first tackle in NFL history to start at left tackle over the age of 40 this season. Peters could join him if he gets an opportunity in 2022, and his play for Chicago this past season suggests he deserves one if he wants it.
Peters wasn't perfect — he gave up six sacks in total, and Myles Garrett gave him a torrid time early in the year — but he allowed only 28 pressures on over 500 pass-blocking snaps overall. His 77.5 overall PFF grade was good for 22nd among all tackles.
There are teams out there with massive weaknesses at left tackle, and while Peters isn't a long-term answer, he could solve a problem in the short term.
The 49ers signing Arden Key is a perfect example of how under-the-radar free agents can have a huge surplus impact on their teams. Key is on a one-year, $1 million deal and was a valuable impact pass-rusher for them late in the season.
Key won't be confused with an All-Pro any time soon, but he has 27 pressures since Week 13, including five sacks. He has been an important part of the rotation for the 49ers and vastly outperformed his contract.
The fourth-year edge still has a very situational profile, given his size, and plays a much bigger role in the pass rush than he does against the run. Still, that profile is valuable in today's NFL, and he has shown he has a role to play at this level.
Ogbah was something of a disappointment in Cleveland, where he was drafted 32nd overall as the first pick of the second round after the Patriots were stripped of their first-round selection that year.
Ogbah never really panned out for the Browns, but in Miami, he showed he could be a good player up front. He has had back-to-back seasons with 60 or more pressures, racked up 56 stops over the last two years and is coming off a career-high 77.0 PFF grade.
Ogbah may now be able to settle into a role as a valuable starter whose reputation lags behind his play, given what expectations were at draft time.

Njoku is another talented Browns draft pick who never quite became the dominant force he was expected to be, but we have seen enough to wonder whether he still has that elite potential. He has improved his blocking throughout his career, but his athleticism and receiving skills will be the selling point for prospective teams.
The Miami (FL) product averaged a career-high 1.56 yards per route run and 7.0 yards after the catch per reception this season. Passes thrown his way generated a passer rating of 113.3 from a quarterback whose overall rating was just 83.1.
Fuller's injury history is an obvious problem, but he changes defenses in a hugely valuable way when he is on the field. He bet on himself with a one-year, $10 million deal in Miami and then played just 65 snaps all year. His value on the open market certainly didn't go up in the last 12 months, but his potential impact likely remains the same. Fuller is a gamble, but one that is likely only getting cheaper to take, and the payoff remains potentially massive.