With the 2020 NFL Draft in the books, team depth charts are filling out and veteran players may become available via trade. There are picks each year that raise questions about the fit for current players on the roster, and this year is no different. Here's a look at a few players who could hit the trade market after this weekend's NFL Draft.
[Editor's Note: PFF's instant analysis on EVERY pick of the 2020 NFL Draft can be found here. You can also find all of our pre-draft and up-to-the-minute analysis categorized and readily available here. Get your copy of the PFF 2020 NFL Draft Guide today by clicking here.]
After the Packers drafted quarterback Jordan Love in the first round, did any teams inquire about Aaron Rodgers? Are the Packers preparing for life after Rodgers or simply making a wise forward-looking move to develop their quarterback of the future? Either way, Rodgers cannot be thrilled about where the Packers invested their draft picks, as the team is obviously laying the groundwork for their future with a new scheme emphasis. It's also unlikely that Rodgers is on the trading block soon, but it's something to monitor given the step back we've seen him take in recent years and Green Bay's investment in Love.
The Redskins are loaded up front with former first-rounders along the defensive line, and Chase Young is now added to the mix after being selected with the No. 2 overall pick in the draft. While it's enticing to head into the season with Young, Kerrigan and 2019 first-rounder Montez Sweat forming one of the best edge rush trios in the league, a long-term team-building approach could make Kerrigan expendable and enticing for teams that may still have pass-rushing needs post-draft. Kerrigan took a step back last season, but he's still a capable pass-rusher, notching at least 60 pressures in six of his nine seasons in the league.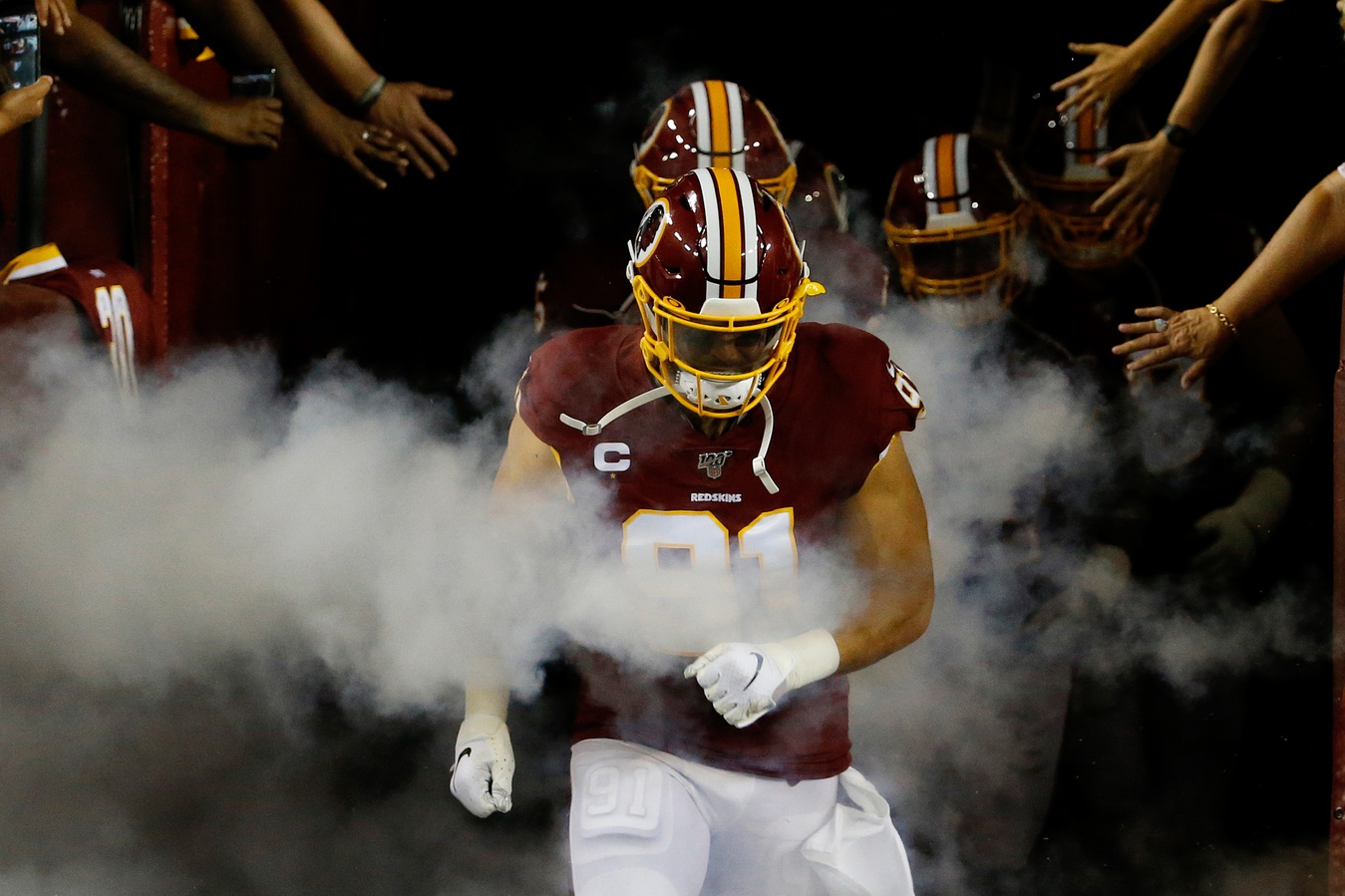 Even with the addition of second-rounder Tee Higgins, it's not like the Bengals have too many receivers. But could Higgins make it more likely that Green is put on the trading block? The star wideout was franchised this offseason, and with him at 32 years old having dealt with recent injuries, it's hard to see Green as a big part of the Bengals' future beyond this season. Cincinnati could still see what they can get out of Green, much like the Colts did for Andrew Luck back in 2012 with wide receiver Reggie Wayne. Green, Higgins, Tyler Boyd and John Ross makes for a well-rounded group for new quarterback Joe Burrow, but Green's value could be in the form of a trade for future assets.
Jackson has been a game-changer when healthy, and the rest of the NFL is chasing his field-stretching ability. The Eagles made a point to get faster during draft weekend, taking wide receiver Jalen Reagor in the first round, John Hightower in the fifth round and trading for San Francisco 49ers wideout Marquise Goodwin. Jackson looked like his usual self early in 2019, catching eight passes for 154 yards and two scores in Week 1 before playing just 23 snaps the rest of the season. He has averaged an incredible 17.4 yards per reception during his career, and even at 33 years old, he's worth one last look for a team that missed out on a speedy deep threat during the draft.
Wright is coming off the worst PFF grade of his career, and it's suddenly a crowded linebacker room with 2020 first-rounder Jordyn Brooks, 2019 third-rounder Cody Barton, and 2018 fifth-rounder Shaquem Griffin. Even with the Seahawks' penchant for playing three linebackers at a time more than any team in the league, Wright could be available at this point in his career. Combine that with the many iterations of Seattle-style defenses around the league, and it may be the right time for a new beginning for Wright. At his best, he brings incredible size and physicality to the position, leading to solid work in the run game. He's also one of the best tacklers in the league, missing just 71 in his nine-year career. But Wright hasn't graded above 67.1 in coverage since 2015 and his 53.8 grade last year was a career-low.
It's likely early to think about a Solder trade, as the Giants drafted Georgia's Andrew Thomas to fill their need at right tackle while third-rounder Matt Peart is more of a project. However, if Peart develops faster than expected, there could be a scenario where he steps in at right tackle and Thomas plays the left side, making Solder expendable. The Giants broke the bank for Solder prior to the 2018 season, and he's coming off the worst overall grade of his career (64.7). The rest of Solder's career has been solid, as he's graded between 71.2 and 84.9 each year since his rookie season, but last year's production is concerning. It's far more likely that Peart isn't ready to step in for another year or two, but accelerated development could have the Giants thinking about a trade for Solder, who is a worthwhile reclamation project at the right price.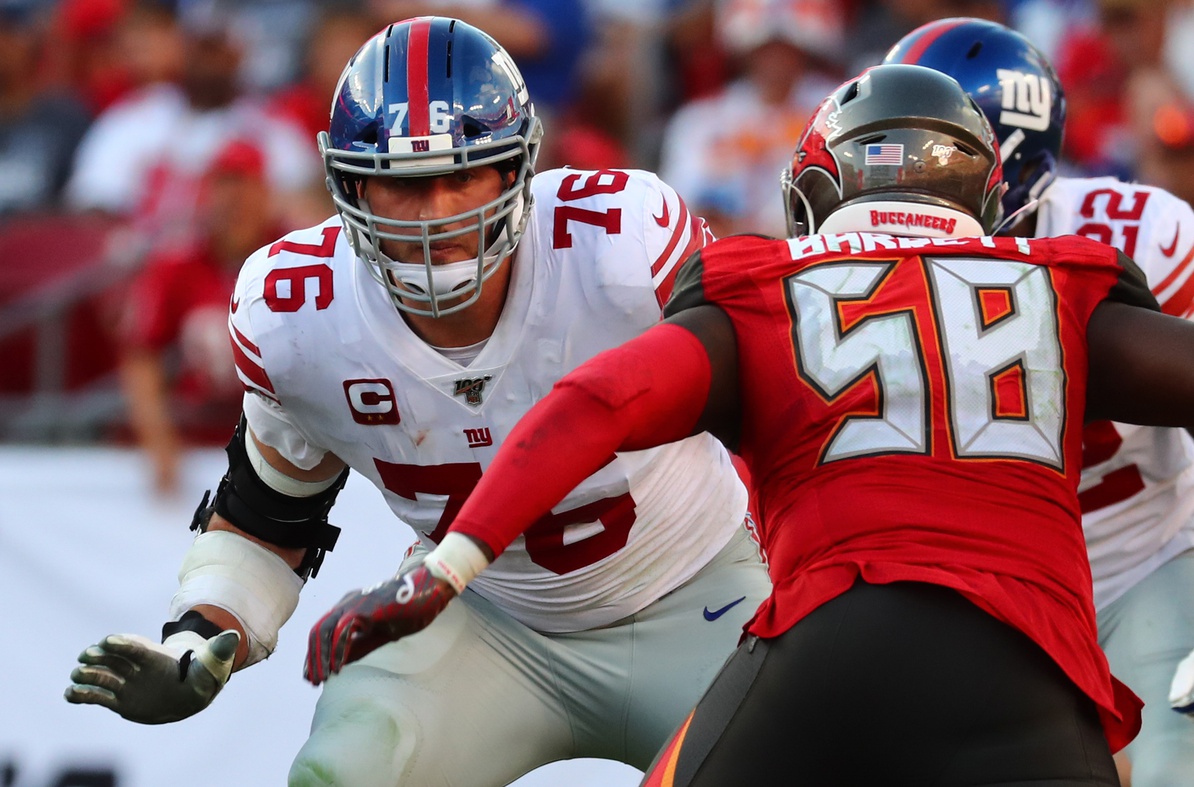 Other names to watch