• The Dallas Cowboys inked a deal with veteran tackle Jason Peters, and while the 40-year-old will need time to ramp up, he will likely see time at left tackle this season.
• Tight end Darren Waller and quarterback Lamar Jackson are the two players to keep an eye on for contract extensions ahead of Week 1.
• The New England Patriots flew to Miami early before their Week 1 contest against the Dolphins to acclimate to the heat, something they've seemingly struggled with in the past.
---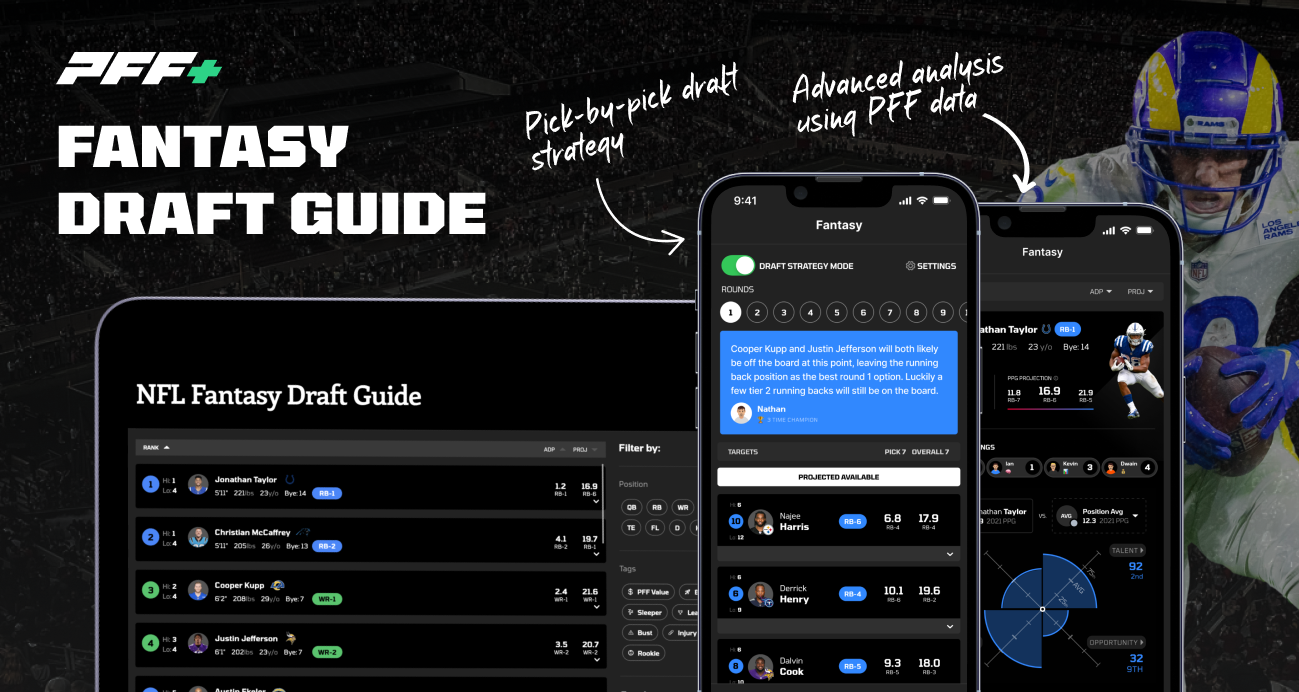 With All-Pro starter Tyron Smith currently expected to miss most of the season on injured reserve with a torn hamstring/avulsion fracture, it appears the Dallas Cowboys will start rookie Tyler Smith at left tackle in Week 1 against the Tampa Bay Buccaneers. They acquired impressive insurance, however, when they signed veteran All-Pro Jason Peters to their practice squad Monday morning. 
The deal had been in the works for a few days, and Dallas finalized things with the 40-year-old tackle on Labor Day.
So, what's the plan for Tyler Smith, Peters and the rest of the offensive line? 
At least to start the season, it appears Smith will play left tackle with Connor McGovern at left guard, Tyler Biadasz at center, Zack Martin at right guard and Terence Steele at right tackle. If all goes well with Smith at left tackle, then Peters is expected to serve as a swing tackle behind the rookie and Steele, according to a source. Peters will require a practice ramp-up period, as he hasn't played football since the winter, and would be one of the better swing tackles in the NFL.
There is a strong probability that Peters could see time at left tackle this season, though. He was one of the better left tackles in football last season for the Chicago Bears. Tyler Smith has sky-high potential as a first-round pick out of Tulsa and will likely be Dallas' left tackle of the future, but he earned a 55.2 PFF grade this preseason while taking every snap at left guard. It's a lot to ask of the 21-year-old to hold down the fort at left tackle all season until Tyron Smith returns, and Dallas now has a solid option at left tackle in Peters. If Peters does move to left tackle at some point this season, the Cowboys could still move Tyler Smith to left guard to get the rookie on the field.
An offensive line that was once a major strength is no more, and the Cowboys now might be regretting how they handled the unit this offseason, letting Connor Williams walk in free agency and releasing La'El Collins.
---
EXTENSIONS BEFORE WEEK 1?
Only a few days remain to get contract extensions completed before the games begin and negotiations get more complicated.
Las Vegas Raiders tight end Darren Waller and Baltimore Ravens quarterback Lamar Jackson are the two major ones to watch. Waller now has new agents in Drew Rosenhaus and Robert Bailey, and there's optimism around the league that the Raiders and the tight end can agree to a new deal before Week 1.
There's also at least slightly more optimism now around the league that Jackson and the Ravens can get something done before Sunday based on a recent report. Jackson has set a deadline that he wants his contract situation settled prior to Week 1. It's a hard situation to gauge, but CBS Sports' Josina Anderson reported Monday that Baltimore has submitted an improved offer to their starting quarterback. The fact that Denver Broncos quarterback Russell Wilson signed a contract worth $49 million per year (second highest APY in the NFL) should help Jackson's negotiations as quarterback contracts continue to skyrocket.
Kansas City Chiefs quarterback Patrick Mahomes signed his 10-year, $450 million contract just two years ago. It's only a matter of time before that contract gets renegotiated to get Mahomes' APY in line with the rest of the top quarterbacks in the NFL. Aaron Rodgers, Wilson, Kyler Murray and Deshaun Watson all make more per year than Mahomes. Jackson, Joe Burrow and Justin Herbert are expected to surpass $45 million APY in the next year. Miami Dolphins quarterback Tua Tagovailoa was in the same draft class as Burrow and Herbert and could have a breakout year under new head coach Mike McDaniel, as well.
---
PATRIOTS TRYING SOMETHING NEW
The Patriots are 1-4 in Miami since 2017, so they switched things up before their Week 1 matchup by flying down to South Florida on Tuesday to acclimate to the heat. They'll practice at Palm Beach Atlantic University, which does not have a football team.
A source said it was an attempt at trying something new since what they have done in the recent past hasn't worked.
This summer was unseasonably warm in New England, but the week has started off rainy and cold, so perhaps the decision will pay off.
It's fairly common for teams to avoid excessive travel by staying out on the East or West Coast in between away games across the country, but it's rare for teams to spend a practice week prior to the first game of the season on the road.
The Patriots stayed in Colorado Springs and practiced at the United States Air Force Academy in 2017 after playing the Broncos in Denver and the Raiders in Mexico City. That allowed them to stay in the middle of the country and get acclimated to the altitude. New England beat the Raiders 33-8 in that game. They're obviously looking for similar success by heading to South Florida early.