The NFL season is right around the corner, signaling that it's time for us to debut our position rankings. And what better place to start than down in the trenches at offensive tackle? The last thing coaching staffs want in the modern-day NFL is a tackle who consistently ends up in the lap of the quarterback. Poor play at the position is a hindrance to both the quarterback — especially less-experienced ones — and the offense as a whole. That is part of the reason why 25% of the top 20 picks in the 2020 NFL Draft were offensive tackles. Nonetheless, these 25 tackles have put their offenses in positions to consistently succeed.
Subscribe to PFF's EDGE or ELITE subscriptions to get access to the following tools, charts, etc. 
– All Premium Article Content
– Fantasy Football Rankings & Projections
– Fantasy Football Draft Guide, Cheat Sheets & Advanced Stats
– Fantasy Football Mock Draft Tool (DraftMaster)
– Fantasy Football Strength of Schedule Matrix
– NFL Player Grades
– NFL Premium Stats
While Schwartz wasn't named a top-10 offensive tackle by coaches, executives and his peers across the NFL, numbers never lie. And for that reason, Schwartz rings in at the top spot in our eyes. 
He's been durable throughout his eight-year career, logging over 1,000 snaps in every season and providing consistency in pass protection. Schwartz has earned an above-average pass-blocking grade in every single season of his career, with his worst mark being 73.8 in his 2012 rookie campaign — which still ranked 35th among 76 qualifying tackles. The past two years, specifically, are the key reason why he ranks atop this list. Schwartz has ranked in the top three in PFF WAR in each of the past two years. Only six other tackles in the PFF era (since 2006) have had back-to-back seasons in the top three of WAR at the position.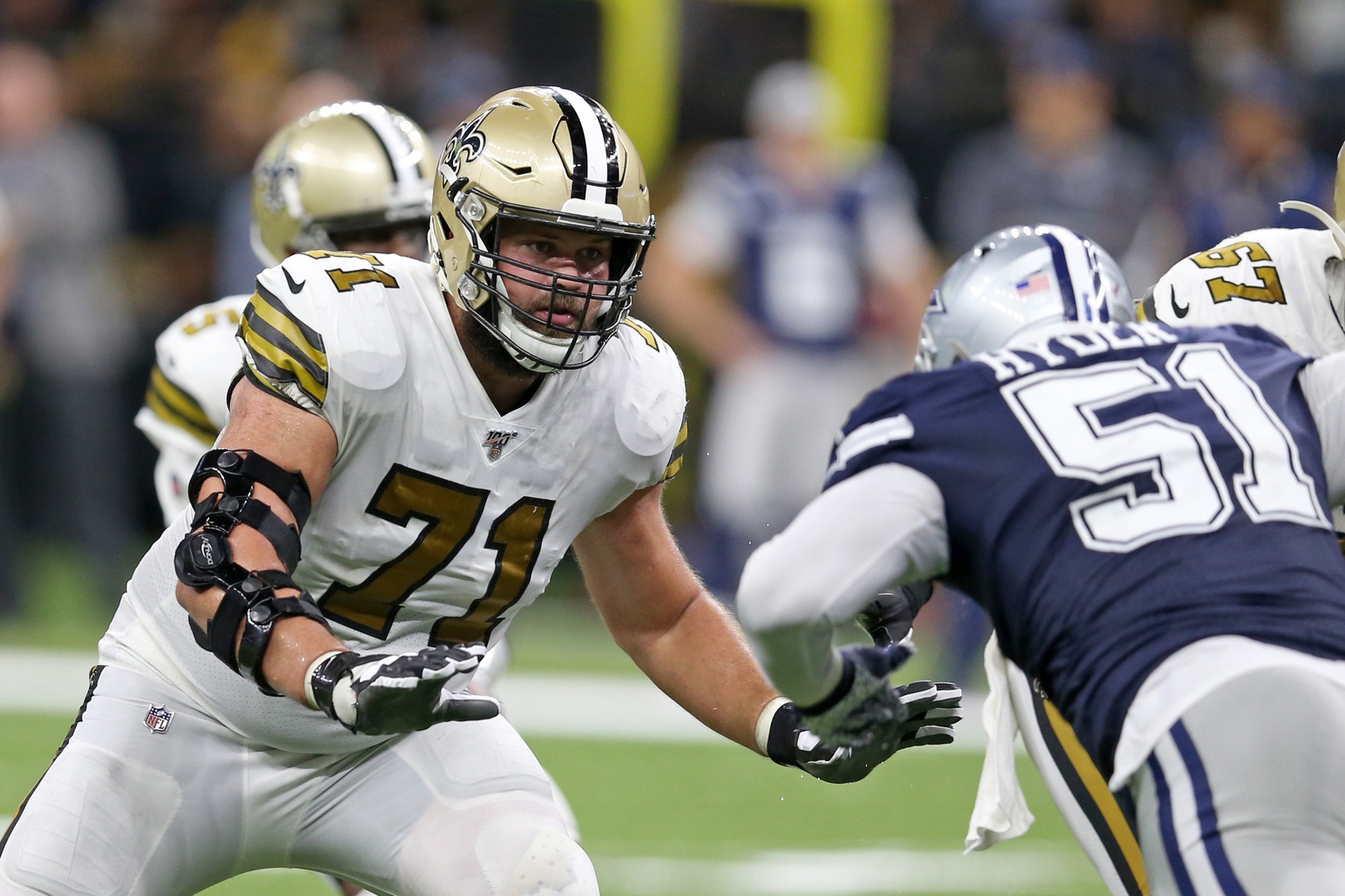 Ramczyk was barely edged out for the No. 1 spot, but he is the clear-cut runner-up, as you might have guessed from the PFF50. Ramczyk's dominance over his first three NFL seasons is a rare sight for offensive tackles. In fact, his PFF grade since coming into the NFL ranks third among all tackles in the PFF era in the first three years of their careers (Joe Thomas and Jake Long were first and second). He's been the NFL's most valuable tackle over the past three years. Schwartz tops the rankings for now, but if Ramczyk has another year in 2020 as he did in 2019 (90.9 PFF grade), he'll challenge for that spot.
Bakhtiari was PFF's No. 1 tackle prior to the 2019 season, but a small dip in play (specifically with his run-blocking) drops him to third. Still, his pass-blocking is some of the best we have ever seen in the PFF era. He has produced the first-, second- and eighth-best single-season pass-block grades in the PFF era (all of which came from 2016-18) and still ranked second among tackles in 2019 in pass-block grade. Simply put, you're not going to find a more stout pass protector in the NFL than Bakhtiari.
Stanley took his play to the next level in 2019. The fourth-year tackle posted a 93.3 pass-block grade and a 76.2 run-block grade, making him one of three tackles to rank in the top 10 at the position in both metrics last year. And it's not like his elite-level play as a pass blocker was heavily influenced by the Ravens' offense, either. On true pass sets (i.e., no play action, screen, designed rollout or quick throw), Stanley still ranked first in pass-block grade. He had always been an above-average player at the position prior to 2019, but he has now solidified himself as one of the NFL's premier tackles.
Armstead has produced a top-10 pass-block grade among tackles in each of the past five years now. His pressure rate allowed in that span is the best in the NFL (3.7%), just a few tenths of a percentage point better than Ramczyk in second. Armstead is more than capable of producing at a No. 1 level with his well-balanced play, as he proved in 2018. That year, he ranked second in both pass-blocking and run-blocking grade en route to earning the top PFF grade at the position (90.4). There really isn't a debate when it comes to who has the best tackle duo in the NFL — the Saints' tandem of Ramczyk and Armstead wins by a country mile.
It's a shame that Johnson's 2019 season ended the way it did, as he was having a career year. He produced an 88.8 PFF grade, ranking second in the NFL. His run-block grade sat at 92.6, which was the best we have seen at the position since Joe Staley in 2012. He's created holes for the run game ever since he came into the NFL in 2013, ranking outside the top-10 in run-block grade just once. That's the definition of reliable right there. To take that a step further, Johnson played 2018 with a couple of nagging injuries and still managed to produce like a top-10 tackle.
Smith is coming off a bit of a down year in 2019 after producing the second-lowest PFF grade (76.6) and the lowest run-block grade (67.0) of his career, but the former mark was still good enough to rank 14th among tackles. He got hurt at the end of Week 4, missed Weeks 5 and 6 and then had sub-60.0 grades in pass protection over the next three games. However, Smith very much looked like the top-tier pass-blocker we all know to start and close out the year. A fully healthy Smith is one of the stingiest pass-blockers in the league.
In the wake of Joe Staley's retirement, the 49ers swooped in and replaced him with another top-10 tackle in Williams. He didn't play a snap for Washington last year, but he was the model of excellence as a pass-blocker in the eight years prior. In each of those years, Williams never ranked lower than 13th among tackles in pass-block grade and had multiple seasons in the top three. Sure, there might be some concern with Williams considering he last played in 2018, which was his lowest-graded season since his rookie campaign (still ranked 20th at the position). But despite that, he's still a top-10 tackle.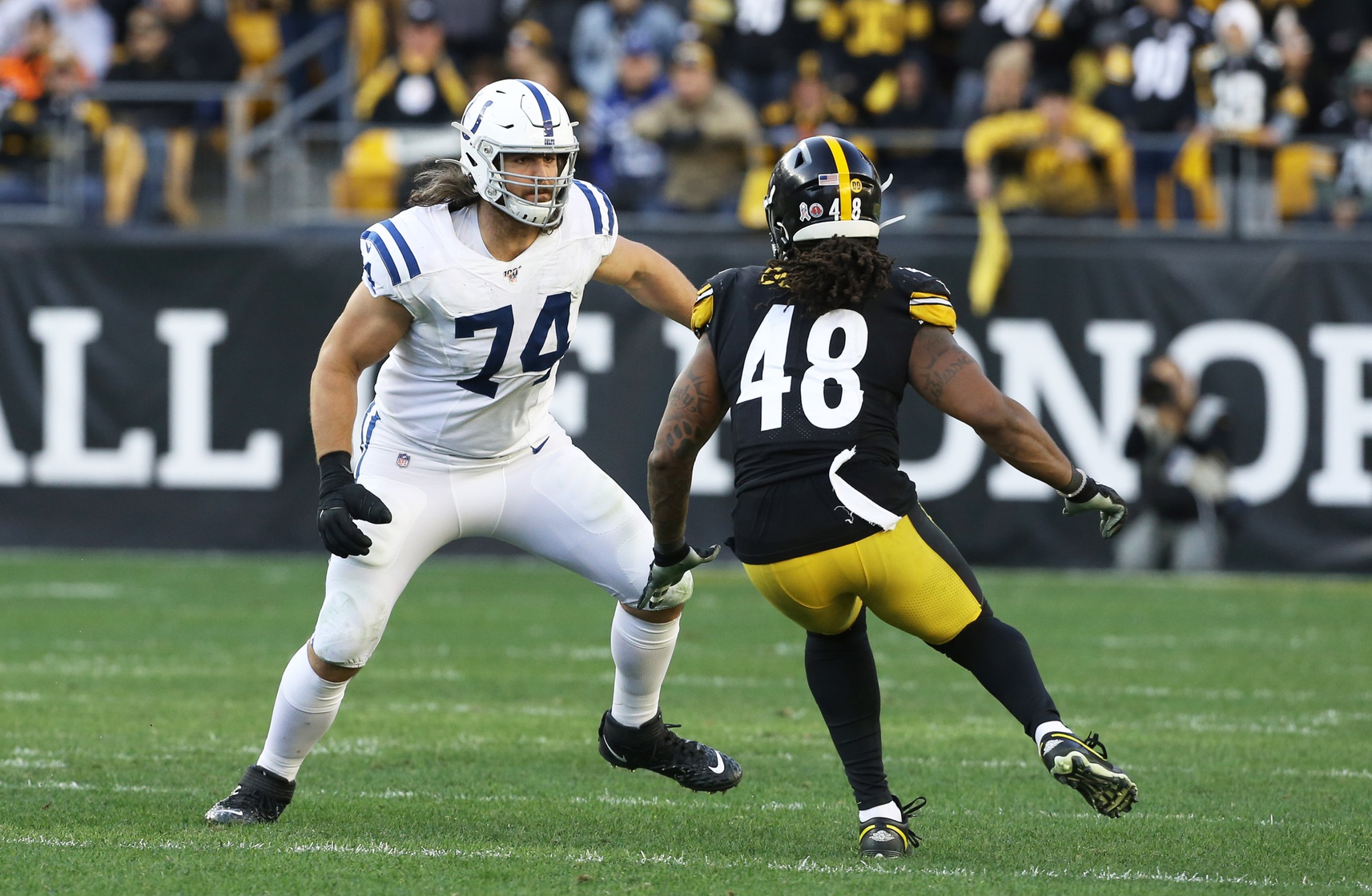 The 32-year-old Castonzo got paid this offseason (two years, $33 million) — and rightfully so. He hasn't ranked lower than 18th among tackles in PFF grade in any of the past six seasons and is coming off a year in which he was seventh. On true pass sets, one of the most stable and predictive metrics for offensive linemen, he ranked fourth in pass-block grade in 2019. Castonzo has consistently been one of the top tackles in the NFL and is showing no signs of slowing down.
Matthews got off to a rough start in 2019, posting his three worst single-game grades of the year in Weeks 1, 2 and 3. From Week 4 and on, though, he had the best run of his six-year career, slotting in as the fourth-highest graded tackle in that span. That helped Matthews earn a top-10 spot entering 2020, and he will keep rising if that trend continues.
First off, Tunsil has to crack down on the penalties — he had 18 in regular-season play last year, which led all tackles. That said, Tunsil's career year in 2018 pushed him all the way to 11th in our eyes as we head into the 2020 season. He improved his pass-block grade from 2018 by 9.5 grading points to 89.0, ranking behind only Stanley and Bakhtiari for the best in the NFL. Does it make the king's ransom Houston gave up for him worth it? No, but it does help make Tunsil a premier tackle in the NFL.
Lewan has been the model of consistency throughout his six-year career. His season pass-block grades have ranged from 78.6 to 85.3, forming a career pass-block that ranks 16th among 119 qualifying tackles. This past year, in particular, he allowed one or no pressures in 75% of his regular-season games, which was the second-highest rate among tackles. Lewan was a pivotal piece to Derrick Henry's rushing title, as he had the seventh-best run-block grade (including postseason) at the position.
Just like Lewan, Conklin was a key cog in Tennessee's potent rushing attack — for his career, Conklin ranks 13th among 109 qualifying tackles in negatively graded run block rate (a stable factor in tackle play). After signing a monster deal with the Browns, Conklin will fit like a glove in Kevin Stefanksi's zone-heavy scheme. His pass-protection isn't nearly as good as some around him on this list, but it's well above-average and far from a liability.
The soon-to-be 35-year-old is one of the best tackles we have ever seen in the PFF era. Brown didn't perform at that top-tier level we were accustomed to seeing from him this past year, but he still ranked 20th of 82 qualifying tackles in PFF grade. As a matter of fact, Brown hasn't ranked outside the top 25 in PFF grade in the past decade. He might have lost a step, but he is still very much the anchor to this Seattle offensive line — Brown is the one player keeping the unit from ranking at the bottom of the league.
The safe runner-up to the Saints in best tackle duo in the NFL is the Ravens with Stanley and Brown. Just a couple of years into his NFL career, the former third-round pick has made his name known as one of the future stars at the position. This past year, Brown produced the eighth-best grade on true pass sets and was 14th in negatively graded run block rate among NFL tackles.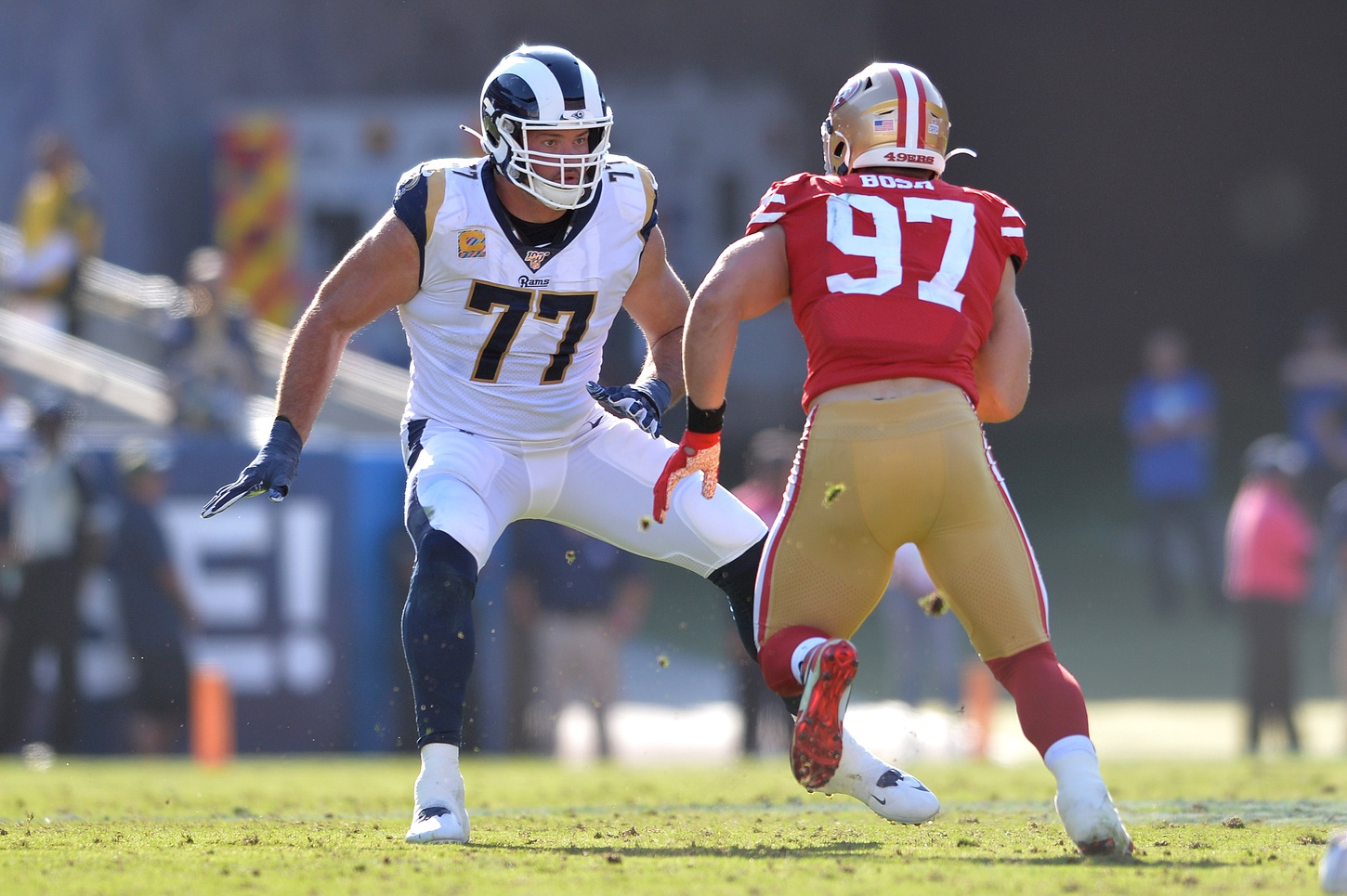 Just like Brown, Whitworth has been among the best tackles PFF has seen, and the 38-year-old is still performing at an exceptional level in pass-protection. His 84.7 pass-block grade was the seventh-best at the position, making it 11 straight years in which he has produced a top 10 pass-block grade (every year since he moved to full-time tackle with the Bengals in 2009). While he did have his lowest run-block grade of his career, he still made minimal mistakes in that facet, as he was 18th at the position in negatively graded run block rate.
Villanueva has been a consistent, above-average pass-protector over the last four seasons. His pass-block grade in that span is the 13th-best among qualifying tackles. What ultimately brings him down is the below-average 59.8 run-block grade he posted in 2019 (45th at the position). We'll take great pass-protectors over run-blockers any day of the week in today's NFL, and Villanueva fits the bill there.
Smith is one of the most undervalued tackles in the game and offers exceptional run-blocking prowess. He's a big part of what we've deemed the NFL's best offensive line from top to bottom. Smith has some kinks to work out as a pass-protector, as he allowed the fifth-most pressures by a tackle in 2019 (hence why he is just 18th here). But he doesn't get enough credit for what he does for the Colts' rushing attack. He earned an 86.4 run-block grade last year, ranking fourth at the position. Jonathan Taylor has a real chance of taking home Offensive Rookie of the Year running behind that line.
Collins didn't have high expectations coming into the NFL as a UDFA, and he didn't seem like he'd ever be a top-25 tackle until his fifth-year breakout in 2019. His 89.4 run-block grade was the third-best at the position, and he posted above-average marks as a pass-blocker. If we see Collins maintain that premier play, he'll continue to rise up this list in years to come.
Moton's future looks bright after having a strong first two years starting at tackle. He has produced the 13th-best grade on true pass sets since 2018 and played 121.7 pass-block snaps per quarterback knockdown (sacks plus hits) in that span, the fourth-best at the position. Carolina has a sneaky great tackle duo in Moton and Russell Okung.
The Chargers were in dire need of help at tackle entering this offseason — their tackle unit ranked second-to-last among the 32 teams in pass-block grade and combined for an NFL-high 52 sacks plus hits. The addition of Bulaga will help prevent that from occurring again in 2020. Of 49 tackles to log at least 2,500 pass-block snaps since 2011, Buluga ranks fifth in snaps played per knockdown allowed (75.7). After tearing his ACL in 2017, Bulaga came back the next two years to produce a two-year PFF grade that ranks 17th among 83 qualifying tackles. The 31-year-old still has some gas left in the tank.
Yes, that's right — a rookie cracked the top 25. He has yet to play a snap in the league, but what we saw from Thomas at Georgia makes us confident in projecting him to the NFL. (You can read about why from PFF's Eric Eager here.) Thomas played against some of the best competition in the country and earned a remarkable 92.7 PFF grade in 2019, tying for the best we have ever seen from an SEC tackle (La'el Collins in 2013 at LSU). He might struggle to start given the impact of COVID-19 on the offseason/preseason schedule, but Thomas looks like a safe bet in our eyes.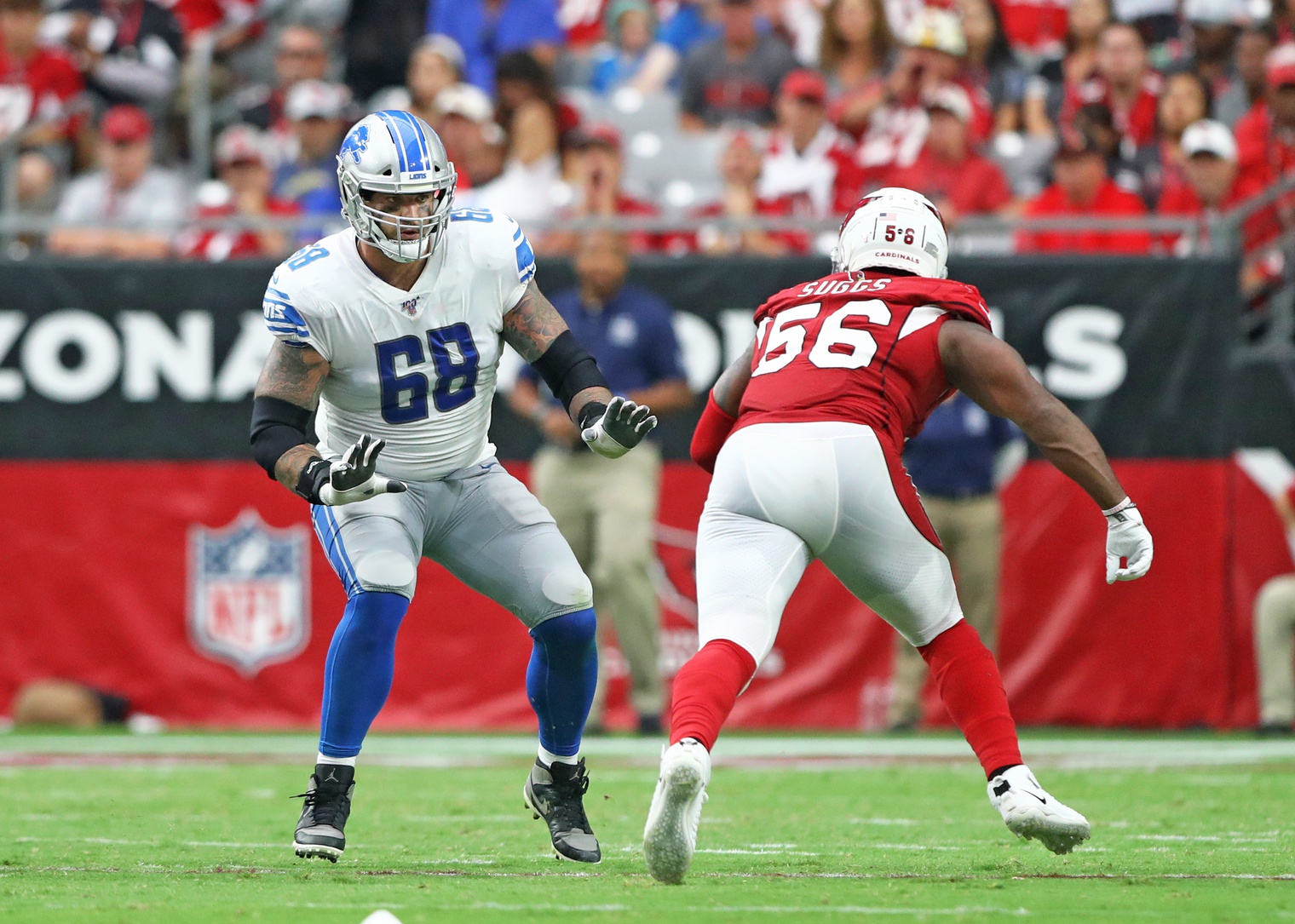 Decker has consistently been an above-average player throughout his four-year NFL career. He's earned an above-average grade on true pass sets and has avoided negatively graded run blocks at an above-average rate, too — both of these are stable metrics for offensive tackles. Decker closed out the 2019 NFL season from Week 8 on as the league's sixth-highest-graded tackle and will look to continue that in 2020.
Fisher might have been a Super Bowl champion last year, but it was the worst season of his career in regard to PFF WAR. He battled an injury that took him out in Week 2; once he made his return in Week 11, he had the worst single game of his career (29.5 PFF grade). That said, he's poised for a bounce-back year with a clean bill of health. He showed that in the Chiefs' Super Bowl run by earning a postseason PFF grade of 80.5.
Okung wasn't a key contributor to the Chargers' poor tackle play last season, as he missed a good chunk of the year due to injury. Soon to be 33 years old, there's no guarantee that Okung bounces back in 2020 with his injury history, but he's easily a top-25 tackle when healthy. In his two years prior to 2019 with the Chargers, Okung produced an above-average grade on true pass sets.