As a part of our partnership with ESPN, this is a part of a story that was originally published on ESPN+ prior to Week 15 and can be viewed in its entirety here with your ESPN+ subscription — Ranking the best rookie quarterback seasons of the past 15 years: Can Mac Jones top Russell Wilson?
There is no set learning curve at any position when entering the NFL, and that is especially true at the league's most valuable one — quarterback, which is illustrated by the 15 highest-graded rookie quarterback seasons in the Pro Football Focus era.
For every immediate success who has become an unquestioned franchise quarterback such as Russell Wilson, Dak Prescott and Matt Ryan, there have been quarterbacks who have started hot before failing to take the next step, such as Robert Griffin III, Baker Mayfield and Teddy Bridgewater.
While it's obviously better to adapt quickly to the NFL game, it's how each quarterback builds on his rookie season that puts him truly among the elite at the position.
With that in mind, here are the 15 highest-graded rookie quarterback seasons since PFF started grading in 2006:
Click here for more PFF tools:
Rankings & Projections | WR/CB Matchup Chart | NFL & NCAA Betting Dashboards | NFL Player Props tool | NFL & NCAA Power Rankings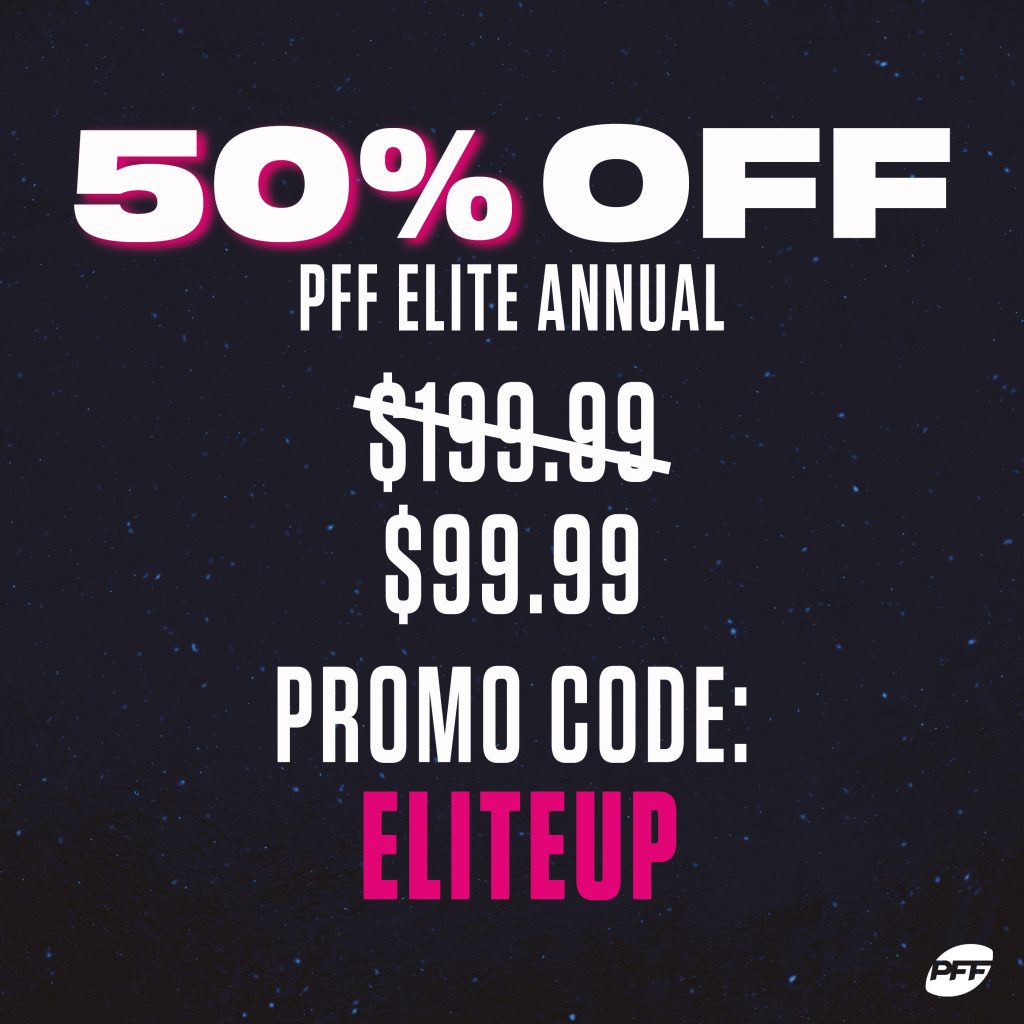 PFF grade: 89.7
Stats: 16 games (all starts), 252 of 393 passing (64.1%), 3,118 yards, 26 TDs, 10 INTs, 489 rushing yards, 4 TDs
From third-rounder to overnight success, Wilson truly broke barriers for shorter quarterbacks and eventually opened the door for the likes of Baker Mayfield and Kyler Murray to go No. 1 overall. Wilson has been an elite deep-ball thrower since the day he entered the league, and Seattle immediately took advantage. His 10.2-yard average depth of target as a rookie is still the second-highest single-season mark of his career and he finished with the fifth-best adjusted completion percentage on deep targets (48.4%).
---
PFF grade: 83.7
Stats: 15 games (all starts), 258 of 393 passing (65.6%), 3,200 yards, 20 TDs, 5 INTs, 815 rushing yards, 7 TDs
The 2012 quarterback class was special, and even though Wilson graded higher, Griffin actually took home the NFL's Rookie of the Year honors. Griffin, paired with Kyle Shanahan at offensive coordinator, helped usher in a new era with quarterback-rushing schemes and play-action passes that the league had never seen. In 2012, Griffin led the league with 1,826 yards while averaging 1.8 yards per attempt from play-action passes, which turned out to be 57.2% of his total passing yards for the entire year. He also led all quarterbacks with 815 rushing yards and seven TDs. After tearing his ACL in Washington's wild-card game, however, Griffin would never quite be the same.
PFF grade: 83.2
Stats: 14 games (13 starts), 310 of 486 passing (63.8%), 3,725 yards, 27 TDs, 14 INTs
It was difficult to envision Mayfield's unprecedented rookie season turning into the unmitigated mess we've seen at times over the past few seasons. He racked up 40 big-time throws that year — the third-most of any quarterback in the entire NFL. The other names that filled out the top five were Patrick Mahomes, Ben Roethlisberger and Russell Wilson, in addition to a tie between Aaron Rodgers and Andrew Luck. Mayfield has failed to muster more than 31 in a season since and his 83.2 overall grade in 2018 remains a career-high.
---
PFF grade: 83.0 (through Week 14)
Stats: 13 games (all starts), 270 of 384 passing (70.3%), 2,869 yards, 16 TDs, 8 INTs
From an accuracy perspective, Jones is in his own tier among rookie quarterbacks. The highest completion percentage PFF has ever seen in Year 1 was Prescott's 67.8%, and Jones is outpacing that by a considerable margin at 70.3%. Of course, that goes hand in hand with what Jones has been asked to do. Of all the quarterbacks on this list, Jones' 7.7-yard average depth of target is the lowest. He's being asked to manage games instead of taking them over, and Jones is executing that game plan like a seasoned vet.
That's a far cry from the rest of what was supposed to be a vaunted 2021 rookie quarterback class. Of the four other first-rounders, none has a grade higher than 61.5 overall (Justin Fields), which ranks 26th among starters this season.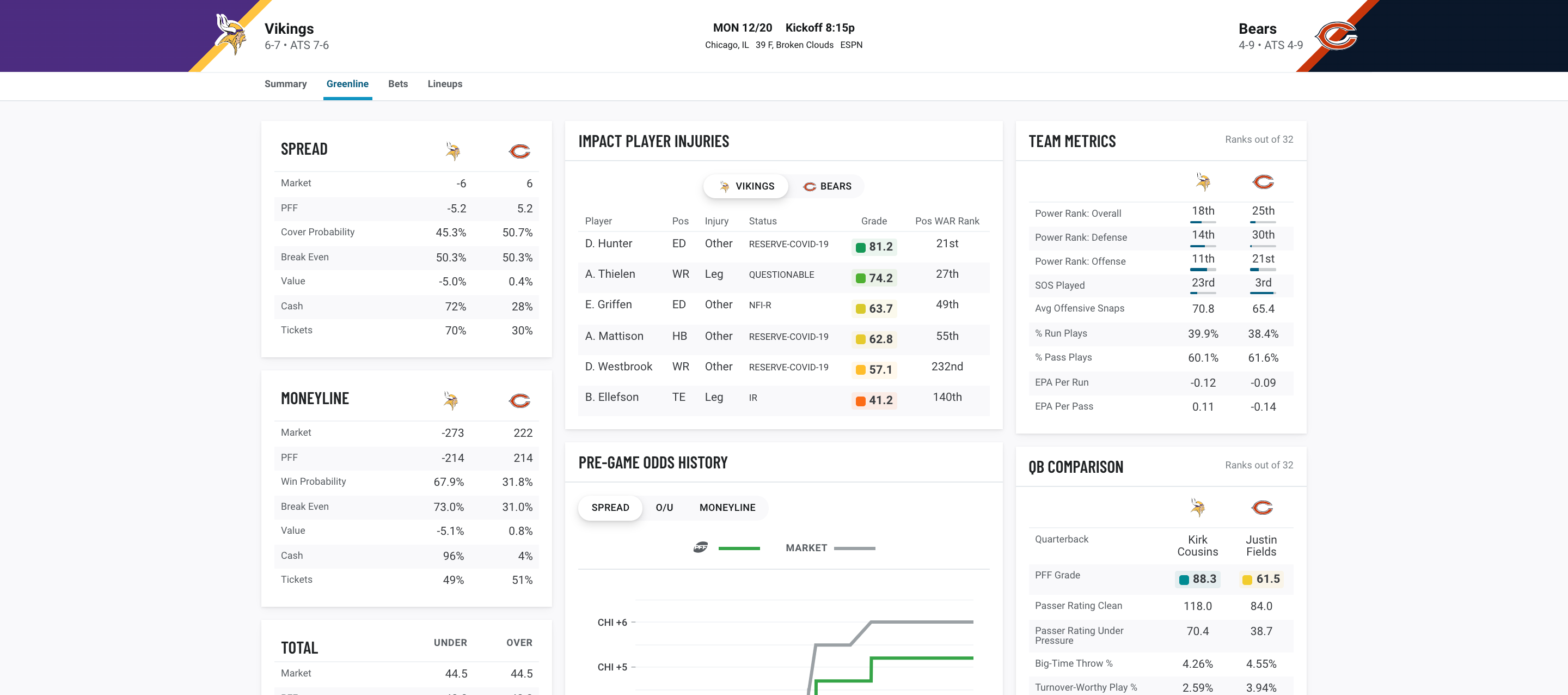 PFF grade: 81.5
Stats: 16 games (all starts), 311 of 459 passing (67.8%), 3,667 yards, 23 TDs, 4 INTs, 282 rushing yards, 6 TDs
While much has been made of Jones' situation in New England, no quarterback on this list walked into a better situation than Prescott. He was drafted by a team with the league's best offensive line, a full complement of weapons on the outside and a veteran quarterback who was sidelined with an injury to mentor him. Still, there's no faking how efficient he was out the gate, as he had the sixth-lowest turnover-worthy play rate of any quarterback in the NFL that season.
---
PFF grade: 80.6
Stats: 16 games (all starts), 265 of 434 passing (61.1%), 3,440 yards, 16 TDs, 11 INTs
Few quarterbacks have turned around franchises as fast as Ryan did in Atlanta. He inherited a 4-12 roster but led Atlanta to an 11-5 record in 2008. His 7.9 yards per attempt as a rookie was the third-best mark PFF has seen over the past 15 years. The one thing that really set Ryan apart compared to his peers on this list was how well he avoided sacks. His 17 sacks taken in 2008 are the fewest of any rookie quarterback with at least 400 dropbacks in the PFF era.
---
PFF grade: 79.9
Stats: 15 games (all starts), 396 of 595 (66.6%), 4,336 yards, 31 TDs, 10 INTs
There's no need to reminisce too much on Herbert's special rookie season, as it and his MVP-caliber sophomore campaign are very fresh on our minds. The thing that did and continues to set Herbert apart is his work under pressure. He was the rare rookie quarterback who succeeded despite his offensive line. His 75.4 passing grade under pressure in 2020 is the highest such figure PFF has ever seen from a rookie.
---
PFF grade: 75.6
Stats: 13 games (12 starts), 259 of 402 passing (64.4%), 2,919 yards, 14 TDs, 12 INTs
Bridgewater has always been incredibly risk-averse, and that was a big reason for his impressive grade as a rookie. His 2.2% turnover-worthy play rate as a rookie trailed only Wilson and Griffin among Year 1 starters in the PFF era. Unfortunately, he also had one of the lowest big-time throw rates among those on this list, which has continued in the present day.

PFF grade: 75.1
Stats: 10 games (all starts), 264 of 404 passing (65.3%), 2,688 yards, 13 TDs, 5 INTs
It's difficult to think of a quarterback on this list who had a worse situation as a rookie than Burrow. With an unproven head coach and a below-average offensive line, the chips were stacked against Burrow as a rookie. While there were still some ugly moments, Burrow put up multiple high-end outings and finished with the fifth-highest passing grade in the league on intermediate throws.
---
PFF grade: 70.3
Stats: 14 games (12 starts), 285 of 470 passing (60.6%), 3,271 yards, 21 TDs, 6 INTs
Given Minshew's impressive rookie campaign, it's still mind-blowing the Jaguars gave him away to Philadelphia with two years left on his rookie deal for the draft equivalent of a ham sandwich. His arm strength is obviously limited, but the speed of the NFL never looked like too much for him. Of his 14 games as a rookie, he earned a grade below 50.0 only once.
---
PFF grade: 69.9
Stats: 16 games (all starts), 379 of 607 passing (62.4%), 3,782 yards, 16 TDs, 14 INTs
Wentz's rookie season still makes no sense in retrospect, and truthfully, much of his career can be described the same way. Coming from an FCS program in North Dakota State, one might think he'd start slow and improve as the season wore on. However, the opposite was actually true. Wentz was the second-highest graded passer in the NFL through the first six weeks of the season, as he was already being fitted for his gold jacket. Then, the Minnesota Vikings game hit, and Mike Zimmer's defense made him look like a rookie. From Week 7 on, Wentz earned a 56.5 passing grade, and the world has been trying to figure out just how good he is ever since.

PFF grade: 68.4
Stats: 16 games (all starts), 282 of 484 passing (58.3?%), 3,294 yards, 12 TDs, 13 INTs
Tannehill's career in Miami was marred by the team's complete inability to find him help. The guy we've seen in Tennessee was there in flashes during his stint in Miami, but he was never able to get in rhythm due to subpar pass protection. In fact, Tannehill's 27 big-time throws in 2012 are still the most he has had in a single season.
---
PFF grade: 67.3
Stats: 16 games (all starts), 310 of 517 passing (60%), 4,051 yards, 21 TDs, 17 INTs, 706 rushing yards, 14 TDs
The grade here doesn't quite do Newton's rookie season justice. Despite others grading higher on this list, it was easy to see that Newton was a franchise quarterback after his rookie year. He was, however, a roller coaster. He finished with 45 big-time throws (fifth-most in the NFL) but also had 28 turnover-worthy plays (third-most in the NFL). His arm didn't really set him apart, but his legs sure did, as he scored 14 rushing touchdowns in 2011, which was a rookie quarterback record and still stands as the most he has had in a single season.
---
PFF grade: 67.1
Stats: 16 games (all starts), 312 of 535 passing (58.3%), 4,042 yards, 22 TDs, 15 INTs
As silly as this may sound, no player on this list has been more consistent than Winston. He is the same player, when healthy, today as he was when he came into the league. All six seasons where he dropped back at least 150 times, Winston has earned passing grades between 66-75. He is consistently inconsistent, which was definitely the case as a rookie, as he finished with the second-most turnover-worthy plays in the NFL (33).
---
PFF grade: 66.5
Stats: 16 games (all starts), 257 of 428 passing (60%), 2,971 yards, 14 TDs, 12 INTs
He may rank 15th on this list, but no one has made it further into the playoffs in their rookie season than Flacco and his AFC Championship Game appearance. Of course, that didn't have a ton to do with Flacco's rocket right arm, as he averaged only 26.5 attempts per game and never finished with more than 38 in a single game (Trevor Lawrence has had over 38 attempts five times already this season for comparison). That came to a head in the Ravens' 23-14 loss to the Pittsburgh Steelers in the AFC Championship Game, as Flacco went 13-of-30 for 141 yards with no touchdowns and three picks.