The New Orleans Saints quarterbacks were efficient, leading their team to a 27-10 victory over the Los Angeles Chargers in Week 3 of the 2022 NFL preseason.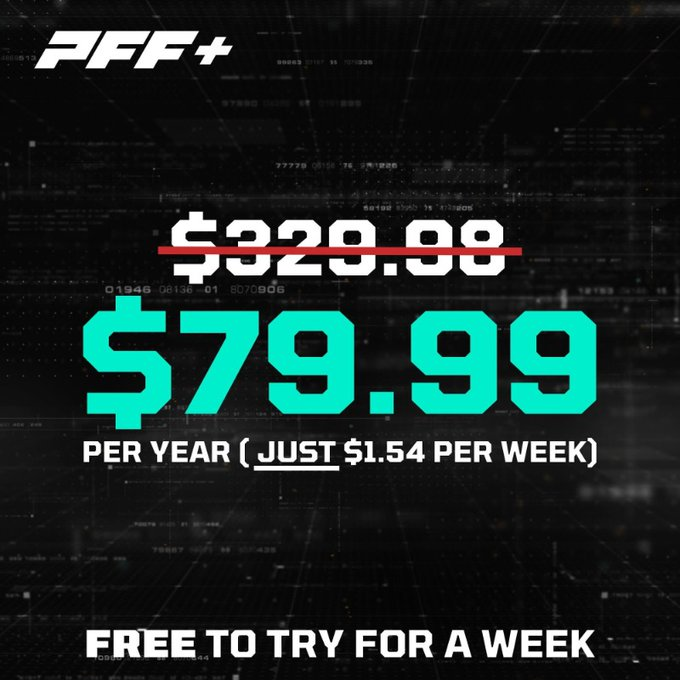 Offensive player spotlight: Marquez Callaway caught all four of his targets for 65 yards and three first downs. Three of his receptions went for 15 or more yards.
Defensive player spotlight: Veteran defensive lineman Christian Covington played 35 snaps. He notched two quarterback pressures and two defensive stops against the run.
Rookie player spotlight: Saints corner DaMarcus Fields gave up three catches from five targets for a grand total of 19 yards. He forced one incompletion and made one defensive stop, too.
Early offensive line analysis: Neither offensive line allowed a sack in this one. The Saints gave up 10 pressures from 29 pass-block snaps, while the Chargers allowed eight from 30.
Betting Summary
| | | |
| --- | --- | --- |
| Betting Odds | Closing | Result |
| Spread | NO -4.5 | NO Covers |
| O/U | 36.5 | Over |
Box Score
Passing
Los Angeles Chargers
Player
Fantasy
Comp/Att
Yds
YPA
TD
Int
Chase Daniel
5.22
10/11
113
10.3
0
0
Easton Stick
2.96
9/17
74
4.4
0
0
New Orleans Saints
Player
Fantasy
Comp/Att
Yds
YPA
TD
Int
Ian Book
12.24
11/15
81
5.4
1
0
Andy Dalton
2.92
5/5
73
14.6
0
0
Jameis Winston
2.36
4/4
59
14.8
0
0
Rushing
Los Angeles Chargers
Player
Fantasy
Car
Yds
YPC
TD
Long
Larry Rountree III
10.40
6
12
2.0
1
5
Chase Daniel
5.22
1
7
7.0
0
7
Joshua Kelley
5.10
6
40
6.7
0
15
Leddie Brown
1.90
3
7
2.3
0
3
Zander Horvath
1.90
1
1
1.0
0
1
DeAndre Carter
0.80
1
-1
-1.0
0
-1
Kevin Marks Jr.
-0.20
1
-2
-2.0
0
-2
New Orleans Saints
Player
Fantasy
Car
Yds
YPC
TD
Long
Mark Ingram II
15.40
9
34
3.8
2
9
Ian Book
12.24
7
50
7.1
0
30
Abram Smith
6.10
13
35
2.7
0
6
Tony Jones Jr.
5.50
8
23
2.9
0
5
Alvin Kamara
3.40
2
19
9.5
0
13
Receiving
Los Angeles Chargers
Player
Fantasy
Tgt
Rec
Yds
YPT
TD
Larry Rountree III
10.40
2
2
12
6.0
0
Jalen Guyton
6.80
2
2
48
24.0
0
Michael Bandy
6.00
5
3
30
6.0
0
Trevon Bradford
5.30
3
3
23
7.7
0
Joshua Kelley
5.10
1
1
1
1.0
0
Hunter Kampmoyer
3.90
2
2
29
14.5
0
Erik Krommenhoek
2.90
4
1
19
4.8
0
Leddie Brown
1.90
2
1
2
1.0
0
Zander Horvath
1.90
1
1
8
8.0
0
Gabe Nabers
1.80
1
1
8
8.0
0
Tre' McKitty
1.80
1
1
8
8.0
0
DeAndre Carter
0.80
1
1
-1
-1.0
0
Jason Moore Jr.
0.00
3
0
0
0.0
0
New Orleans Saints
Player
Fantasy
Tgt
Rec
Yds
YPT
TD
Kirk Merritt
13.20
4
4
32
8.0
1
Marquez Callaway
10.50
4
4
65
16.2
0
Lucas Krull
6.40
5
4
24
4.8
0
Abram Smith
6.10
1
1
16
16.0
0
Jarvis Landry
5.50
2
2
35
17.5
0
Tony Jones Jr.
5.50
2
2
12
6.0
0
Alvin Kamara
3.40
1
1
5
5.0
0
Chris Olave
2.90
1
1
19
19.0
0
Dai'Jean Dixon
1.50
1
1
5
5.0
0
Adam Prentice
0.00
1
0
0
0.0
0