The Las Vegas Raiders capped off a perfect preseason with a 23-6 win over the New England Patriots on Friday night.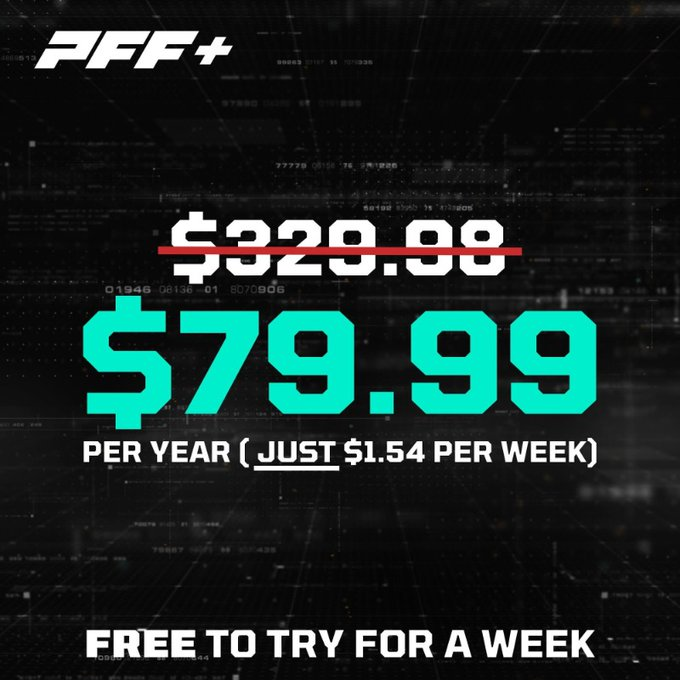 Offensive player spotlight: Despite the loss, Patriots tackle Michael Onwenu acquitted himself well. He gave up one hurry from 16 pass-block snaps on first review but looked very comfortable moving defenders in the running game, earning a positive grade on just under 50% of his snaps.
Defensive player spotlight: Raiders cornerback Sam Webb played 49 snaps and looks set for an 85.0-plus PFF grade. Targeted eight times on the night, Webb allowed five catches for just 34 yards, and just one of those receptions moved the chains.
Rookie player spotlight: Webb wasn't the only rookie corner who put on a show — Patriots corner Jack Jones was targeted twice in coverage, and he forced an incompletion on both of those passes.
Early offensive line analysis: It was a near-identical performance from these two lines on first review. Both units gave up two sacks, one hit and eight hurries. The Patriots' line played 39 pass-block snaps, while the Raiders played 35.
Betting Summary
| | | |
| --- | --- | --- |
| Betting Odds | Closing | Result |
| Spread | LV -2.5 | LV Covers |
| O/U | 36.5 | Under |
Box Score
Passing
New England Patriots
Player
Fantasy
Comp/Att
Yds
YPA
TD
Int
Mac Jones
3.14
9/13
71
5.5
0
1
Bailey Zappe
2.36
10/14
84
6.0
0
1
Brian Hoyer
1.88
6/7
47
6.7
0
0
Las Vegas Raiders
Player
Fantasy
Comp/Att
Yds
YPA
TD
Int
Chase Garbers
7.34
12/22
141
6.4
0
0
Jarrett Stidham
2.88
4/6
72
12.0
0
0
Rushing
New England Patriots
Player
Fantasy
Car
Yds
YPC
TD
Long
Kevin Harris
6.10
4
54
13.5
0
33
J.J. Taylor
4.90
3
7
2.3
0
3
Pierre Strong Jr.
3.70
2
4
2.0
0
5
Mac Jones
3.14
1
13
13.0
0
13
Bailey Zappe
2.36
1
0
0.0
0
0
Rhamondre Stevenson
2.20
5
22
4.4
0
13
Ty Montgomery
0.40
1
4
4.0
0
4
Las Vegas Raiders
Player
Fantasy
Car
Yds
YPC
TD
Long
Brittain Brown
14.10
11
28
2.5
1
8
Zamir White
7.70
5
17
3.4
1
6
Chase Garbers
7.34
8
17
2.1
0
8
Austin Walter
4.70
6
20
3.3
0
5
Receiving
New England Patriots
Player
Fantasy
Tgt
Rec
Yds
YPT
TD
Josh Hammond
7.30
5
4
33
6.6
0
Kevin Harris
6.10
1
1
7
7.0
0
Tre Nixon
5.20
4
2
32
8.0
0
J.J. Taylor
4.90
2
2
22
11.0
0
Hunter Henry
4.30
2
2
23
11.5
0
Pierre Strong Jr.
3.70
3
2
13
4.3
0
Kendrick Bourne
3.60
3
2
16
5.3
0
Matt Sokol
3.40
2
2
14
7.0
0
DeVante Parker
2.90
4
2
9
2.2
0
Lil'Jordan Humphrey
2.70
3
2
7
2.3
0
Nelson Agholor
2.30
1
1
13
13.0
0
Jonnu Smith
1.50
1
1
5
5.0
0
Jakobi Meyers
1.50
1
1
5
5.0
0
Jalen Wydermyer
1.30
1
1
3
3.0
0
Las Vegas Raiders
Player
Fantasy
Tgt
Rec
Yds
YPT
TD
Brittain Brown
14.10
4
3
23
5.8
0
Keelan Cole
7.80
5
3
48
9.6
0
Tyron Johnson
5.50
1
1
45
45.0
0
Jesper Horsted
5.50
2
2
35
17.5
0
Austin Walter
4.70
2
2
7
3.5
0
Dillon Stoner
3.40
4
2
14
3.5
0
Cole Fotheringham
3.00
2
1
20
10.0
0
DJ Turner
2.40
1
1
14
14.0
0
Isaiah Zuber
1.70
4
1
7
1.8
0