The Los Angeles Rams continued to keep any notable players on the sideline to close out the preseason, and the Cincinnati Bengals took advantage en route to a 16-7 win.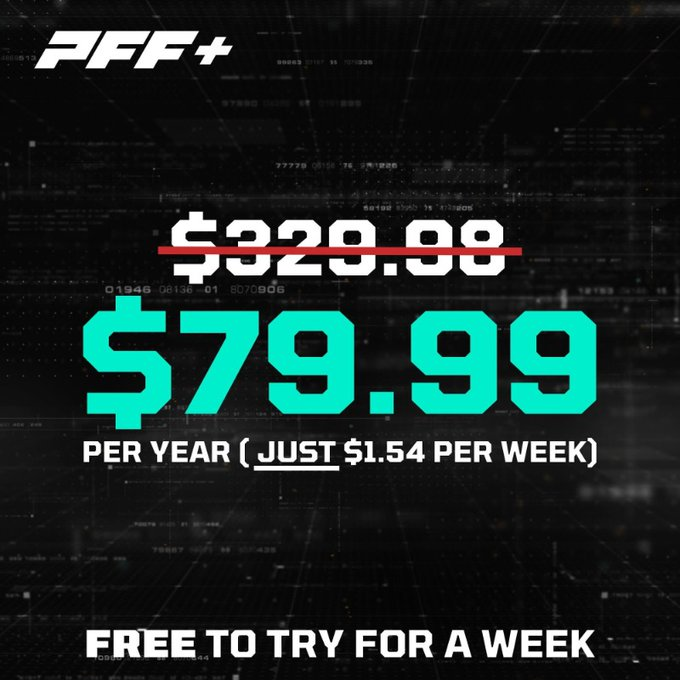 Offensive player spotlight: Bengals backup quarterback Brandon Allen put together his best preseason showing yet, going 11-of-15 and making two big-time throws. He also posted a solid 8.5-yard average depth of target.
Defensive player spotlight: After a solid Week 2 showing, Rams rookie cornerback Cobie Durant was beaten for three catches and 65 yards in coverage. He also missed a tackle.
Rookie player spotlight: Bengals undrafted free agent Kendric Pryor continues to impress ahead of roster cuts. The wideout was named PFF's Offensive Player of the Week after his first preseason game, and all he did in this contest was catch another five passes for 65 yards. One of those was a contested reception.
Early offensive line analysis: Rams seventh-rounder AJ Arcuri is set to pace the team's offensive line in overall grade. He allowed one pressure across 25 pass-blocking snaps and earned a 64.5 run-blocking grade on first review.
Betting Summary
| | | |
| --- | --- | --- |
| Betting Odds | Closing | Result |
| Spread | CIN -2.5 | CIN Covers |
| O/U | 36.5 | Under |
Box Score
Passing
Los Angeles Rams
Player
Fantasy
Comp/Att
Yds
YPA
TD
Int
Bryce Perkins
15.02
14 / 19
143
7.5
0
0
Cincinnati Bengals
Player
Fantasy
Comp/Att
Yds
YPA
TD
Int
Jake Browning
12.12
19 / 24
173
7.2
1
0
Brandon Allen
5.5
15-Nov
130
8.7
0
0
Rushing
Los Angeles Rams
Player
Fantasy
Car
Yds
YPC
TD
Long
Bryce Perkins
15.02
8
33
4.1
1
11
Trey Ragas
5.3
11
52
4.7
0
9
Jake Funk
3.7
12
32
2.7
0
6
Cincinnati Bengals
Player
Fantasy
Car
Yds
YPC
TD
Long
Jake Browning
12.12
1
12
12
0
12
Kendric Pryor
11.7
1
2
2
0
2
Trayveon Williams
10.2
7
22
3.1
0
8
Brandon Allen
5.5
1
3
3
0
3
Chris Evans
3.9
5
10
2
0
8
Receiving
Los Angeles Rams
Player
Fantasy
Tgt
Rec
Yds
YPT
TD
Lance McCutcheon
12.6
8
5
76
9.5
0
Trey Ragas
5.3
1
1
1
1
0
Jared Pinkney
4.8
2
2
28
14
0
Jake Funk
3.7
1
1
5
5
0
Landen Akers
3.1
3
2
11
3.7
0
Austin Trammell
2
1
1
10
10
0
Roger Carter Jr.
1.8
1
1
8
8
0
Jacob Harris
1.4
1
1
4
4
0
Cincinnati Bengals
Player
Fantasy
Tgt
Rec
Yds
YPT
TD
Trenton Irwin
18.3
10
9
93
9.3
0
Kendric Pryor
11.7
6
5
65
10.8
0
Trayveon Williams
10.2
4
4
40
10
0
Kwamie Lassiter II
9.2
7
5
42
6
0
Justin Rigg
7.3
1
1
3
3
1
Stanley Morgan
4.2
2
1
32
16
0
Chris Evans
3.9
2
2
9
4.5
0
Michael Thomas
3.8
3
2
18
6
0
Jacques Patrick
1.1
1
1
1
1
0
Trent Taylor
0
1
0
0
0
0
Thaddeus Moss
0
1
0
0
0
0
Nick Eubanks
0
1
0
0
0
0