The Chicago Bears racked up 21 points in the first half and held on through the second to beat the Cleveland Browns 21-20 in Week 3 of the 2022 NFL preseason.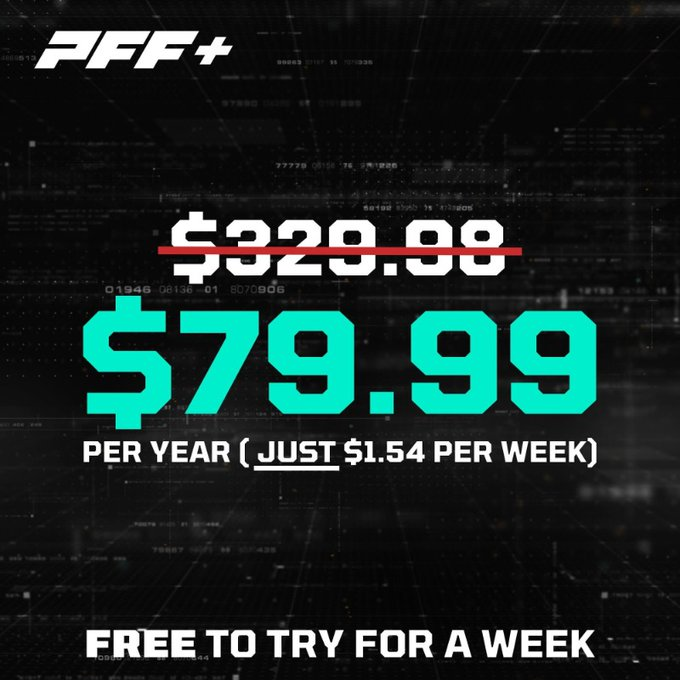 Offensive spotlight: Bears quarterback Justin Fields was a perfect 13-of-13 for 145 yards and three scores from a clean pocket. He made one big-time throw and didn't put the ball in harm's way all night.
Defensive spotlight: Browns cornerback Davontae Harris was targeted three times in coverage but allowed just one catch for 4 yards. He forced one incompletion and added two defensive stops against the pass.
Rookie spotlight: Third-round pick David Bell ran 11 routes for the Browns tonight. He caught all three of his targets for 36 yards, with all three of those receptions moving the chains.
Offensive line spotlight: On first review, The Bears offensive line gave up only one hit and three hurries across 32 pass-blocking snaps. The Browns let up nine hurries from 52.
Betting Summary
| Betting Odds | Closing | Result |
| --- | --- | --- |
| Spread | CLV -3.5 | CHI Covers |
| O/U | 39 | Over |
Box Score
Passing
Chicago Bears
Player
Fantasy
Comp/Att
Yds
YPA
TD
Int
Justin Fields
19.34
14/16
156
9.8
3
0
Nathan Peterman
2.08
2/4
57
14.2
0
0
Trevor Siemian
1.36
5/8
54
6.8
0
0
Cleveland Browns
Player
Fantasy
Comp/Att
Yds
YPA
TD
Int
Joshua Dobbs
9.66
11/20
89
4.4
1
0
Josh Rosen
8.38
4/6
42
7.0
0
0
Jacoby Brissett
3.36
13/23
109
4.7
0
1
Rushing
Chicago Bears
Player
Fantasy
Car
Yds
YPC
TD
Long
Justin Fields
19.34
2
11
5.5
0
9
Khalil Herbert
5.90
4
14
3.5
0
8
David Montgomery
4.30
9
28
3.1
0
13
Darrynton Evans
4.20
4
18
4.5
0
11
Kevin Shaa
2.90
1
-1
-1.0
0
-1
Nathan Peterman
2.08
1
-2
-2.0
0
-2
Trevor Siemian
1.36
1
2
2.0
0
2
De'Montre Tuggle
-0.20
3
8
2.7
0
7
Cleveland Browns
Player
Fantasy
Car
Yds
YPC
TD
Long
Joshua Dobbs
9.66
1
1
1.0
0
1
Josh Rosen
8.38
3
7
2.3
1
6
John Kelly Jr.
6.10
13
31
2.4
0
9
Demetric Felton Jr.
3.90
1
4
4.0
0
4
D'Ernest Johnson
3.60
7
29
4.1
0
9
Johnny Stanton IV
0.60
3
6
2.0
0
4
Receiving
Chicago Bears
Player
Fantasy
Tgt
Rec
Yds
YPT
TD
Dante Pettis
12.70
4
3
37
9.2
1
Cole Kmet
12.60
3
3
36
12
1
Ryan Griffin
9.20
1
1
22
22
1
Isaiah Coulter
9.10
3
3
61
20.3
0
Khalil Herbert
5.90
3
2
25
8.3
0
David Montgomery
4.30
1
1
5
5
0
Darrynton Evans
4.20
1
1
14
14
0
Kevin Shaa
2.90
2
1
20
10
0
Equanimeous St. Brown
2.80
2
1
18
9
0
Nsimba Webster
1.70
3
1
7
2.3
0
Chris Finke
1.70
2
1
7
3.5
0
Khari Blasingame
1.60
1
1
6
6
0
Darnell Mooney
1.50
1
1
5
5
0
James O'Shaughnessy
1.40
1
1
4
4
0
Cleveland Browns
Player
Fantasy
Tgt
Rec
Yds
YPT
TD
Miller Forristall
9.30
6
2
13
2.2
1
Javon Wims
8.10
9
4
41
4.6
0
Mike Harley Jr.
6.80
3
3
38
12.7
0
David Bell
6.60
3
3
36
12
0
David Njoku
6.40
4
3
34
8.5
0
John Kelly Jr.
6.10
4
2
10
2.5
0
Ja'Marcus Bradley
4.60
2
2
26
13
0
Demetric Felton Jr.
3.90
2
2
15
7.5
0
D'Ernest Johnson
3.60
1
1
-3
-3
0
Harrison Bryant
3.50
2
2
15
7.5
0
Nakia Griffin-Stewart
2.30
2
2
3
1.5
0
Anthony Schwartz
1.80
6
1
8
1.3
0
Donovan Peoples-Jones
1.40
3
1
4
1.3
0
Johnny Stanton IV
0.60
1
0
0
0
0