The Los Angeles Rams defense went back to school this offseason. They took graduate-level classes on fronts and coverages, received their diploma and have now taken the league by storm with a modern, almost collegiate, approach to defense.
Brandon Staley, who served as a college defensive coordinator as recently as 2016, was brought in during the offseason to replace the veteran Wade Phillips, and the results have been stunning so far. They have suffocated offenses en route to a 5-2 record and are the NFL's third-ranked defense in expected points added (EPA) allowed per play.
The Rams defense was never bad under Phillips. It ranked 10th and 15th, respectively, the last two seasons in EPA per play, but McVay wanted something fresh. He's now got that with Staley.
The 37-year-old was formerly the defensive coordinator for Division III John Carroll University before being hired by Vic Fangio to coach outside linebackers in Chicago in 2017. Staley then moved with Fangio to Denver to take up the same role in 2019. Now, with the influence of Fangio, and with Staley's mind untethered to the common practices of NFL defenses, the Rams look like they've once again struck gold with the hiring of a young coach.
The Box Count Dilemma
Lifelong NFL defensive coordinators will tell you the only way to stop the run is to put an extra body down in the box and play a single-high coverage — this allows you to cover every single gap the offense can present to you.
It's best illustrated against a basic one-back spread 2×2 offensive formation:
Single-high coverage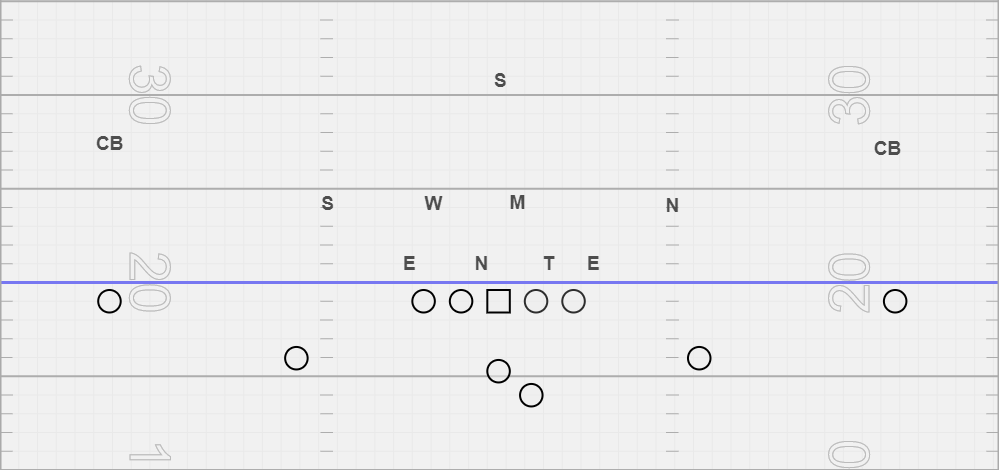 Two-high coverage