With four weeks left to play in the NFL regular season, it seems to be a two-man race for the top spot of PFF's highest-graded rookie at season's end. Using PFF's unique grades and advanced database, and in descending order, we present the 10 rookies who have performed the best through Week 13 of the 2019 season.

Having to be across elite interior defensive lineman Grady Jarrett on Thanksgiving Day in Week 13 seemed like it would be a daunting task for rookie center Erik McCoy. He handled the matchup with ease, though, by not allowing a single pressure, giving him a solid 83.7 pass-block grade. On the year, McCoy is the fifth highest-graded center in the NFL and is thriving in all aspects as one of only three centers in 2019 to eclipse a PFF pass-blocking grade and run-blocking grade above 70.0.
The second-round rookie is starting to click in this Ryan Tannehill-led offense, ranking 15th in PFF receiving grade, at 76.8, and eighth in yards per route run, at 2.42, since he took over the reins as starting quarterback in Week 7. The athleticism of the 225-pound wide receiver shows in his crisp route running and when creating after the catch. Through Week 13, Brown has produced the third most broken tackles (10) and most yards after catch per reception (8.4). Brown is set to go up against the 25th ranked coverage unit in PFF grade in Week 14. In other words, the odds are in Brown's favor to continue his hot streak.
The start to his rookie campaign was a slow one, but Taylor Rapp is picking up steam as of late — his 82.5 overall grade since Week 7 is the fifth best among all qualifying safeties. In that timespan, Rapp has produced the third most defensive stops (20), fifth most combined pass breakups and interceptions (five) and has allowed just a 65.2 passer rating (seventh). Rapp has produced his best plays for the Rams when playing free safety — since Week 7, Rapp has played more snaps at that alignment then he had during the first six weeks and has had an 84.3 grade in that role, ranking behind only Tyrann Mathieu and Minkah Fitzpatrick.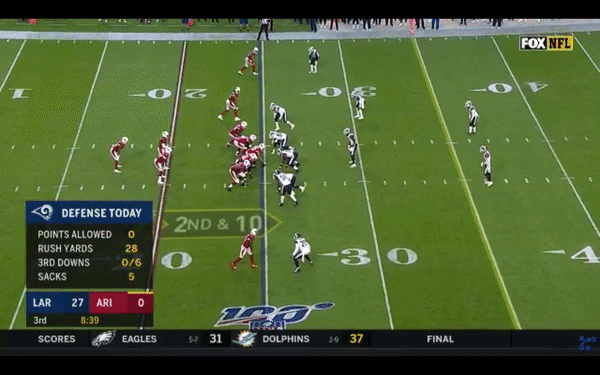 Second-rounder Deebo Samuel has been Jimmy Garoppolo's best friend during his time in San Francisco, producing the fifth highest passer rating on his targets, at 124.4. Samuel was highly touted as an NFL prospect for his explosiveness after the catch, and it has shown on the NFL landscape with 12 broken tackles (second) and 7.7 yards after catch per reception (second). The drops have been an issue (third worst drop rate), but Samuel has done more than enough to land himself in PFF's rookie rankings with a solid 72.9 PFF overall grade.
As the 105th overall pick in the draft, Chauncey Gardner-Johnson has far exceeded expectations as the sixth highest-graded rookie thus far. While at Florida in college, Gardner-Johnson locked down the slot — and he has continued to do that for New Orleans. Gardner-Johnson has recorded the fifth highest PFF grade in the slot at 79.6 and second highest forced incompletion rate at 25.0%. When the Saints opt to blitz, Gardner-Johnson is commonly a part of the plan and has gotten after the quarterback with nine pressures on his 33 pass-rushes.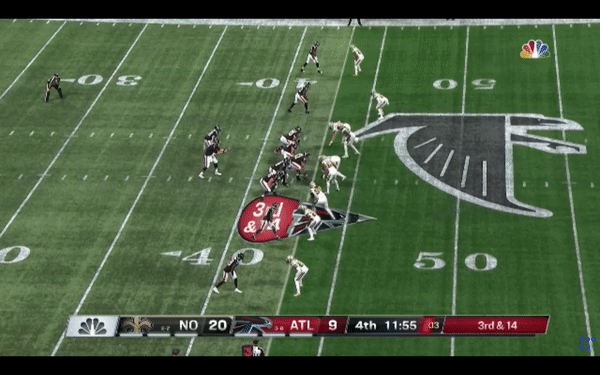 Hollywood Brown has been as productive as any other Ravens receiver in 2019, with 2.24 yards per route run (tied for ninth best). On his targets, Brown has produced a passer rating when targeted that ranks behind only Adam Thielen and Tyler Lockett at 134.8. Even as a rookie, Brown has been the clear-cut top wideout on the Ravens roster and quarterback Lamar Jackson's favorite target by far. His 54 targets are 19 more than any other Baltimore wide receiver, and his 74.0 receiving grade is far better than any other (next best is at 62.0).
Scary Terry McLaurin has been a menacing sight for any defense he has faced at the NFL level — his 81.0 receiving grade ranks 12th among qualifying wideouts and is on pace to be Washington's highest-graded receiver since Pierre Garcon in 2016. McLaurin has been one of the top wide receivers on targets at or beyond the sticks, ranking fourth in PFF receiving grade and sixth in contested catch rate (62.5%). Even with four games left to play, McLaurin has already tied the PFF franchise record in deep touchdowns (four) and produced the third-most deep catches with 10 (DeSean Jackson has the two most amounts in a season with 12 in 2014 and 16 in 2016, but McLaurin is currently catching a higher rate of his catchable deep targets).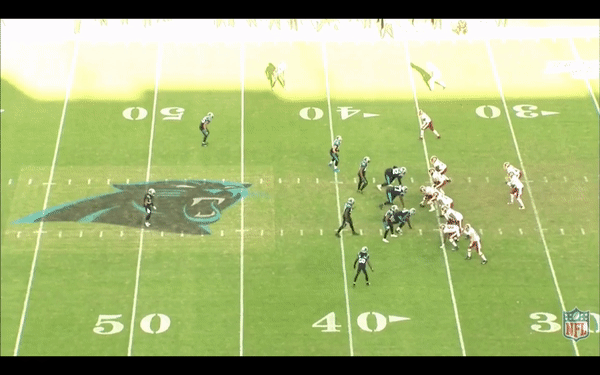 Interior defensive lineman Dexter Lawrence has been tacking on a good performance each week he has taken the field, paving way to an 83.5 overall grade that ranks eighth at his position. Lawrence has been at his best against the run, where he is fourth at his position in PFF grade at 88.4. His tackling has been just as good as any other defensive lineman — on his 29 tackling attempts, Lawrence has missed just one. While the Giants versus Eagles Monday Night Football matchup in Week 14 may seem unattractive, the matchup between the stout rookie Dexter Lawrence and PFF's third highest-graded center, Jason Kelce, is one to watch.
Going up against PFF's highest-graded pass-blocking left tackle, Ronnie Stanley, in Week 13, Bosa had the worst outing of his NFL career, with just one pressure generated and a 45.4 overall grade. Subsequently, Bosa lost his number spot in PFF's rookie rankings, but the margin between first and second is small, and the margin between second and third is large. On the year, Bosa is still the eighth highest-grade pass-rusher, at 86.9, and owns the second highest pressure rate, at 18.2%, and ninth highest win rate, at 21.4%. Bosa will have a matchup in Week 14 that'll be just as difficult as last week's as he goes up against New Orleans' tackles Terron Armstead and Ryan Ramczyk, who are currently both two of the 10 highest-graded tackles in the NFL.
After two of his worst performances at the NFL level in Weeks 11 and 12, Jacobs bounced back in Week 13, reclaiming his spot as the top rookie in the NFL and second highest-graded running back overall at 88.3. The elusive Jacobs has been producing missed tackles like a charm — his 61 broken tackles are eight more than anyone else and helped pave the way to his 25 rushes of 10 or more yards (fifth most). Jacobs has been an absolute unit rushing at or between the guards, as he is PFF's highest-graded running back on those attempts and has racked up the fourth most yards after contact per attempts, at 3.6. In a Gruden offense that advocates a zone rushing attack, Jacobs has far from disappointed, ranking second in PFF grade in those run concepts.