Considering wide receiver DeAndre Hopkins' cap hit over the last two years of his current contract and the rebuilding status of the Arizona Cardinals, it was expected that the star would be traded over the offseason. However, a trade has yet to materialize. Nevertheless, things could very well speed up with the 2023 NFL Draft now here, and it seems more than likely that the former Clemson Tiger will change teams by the end of this week. So, let's examine the question that probably every NFL front office considered over the past two months: What does Hopkins have left in the tank?
---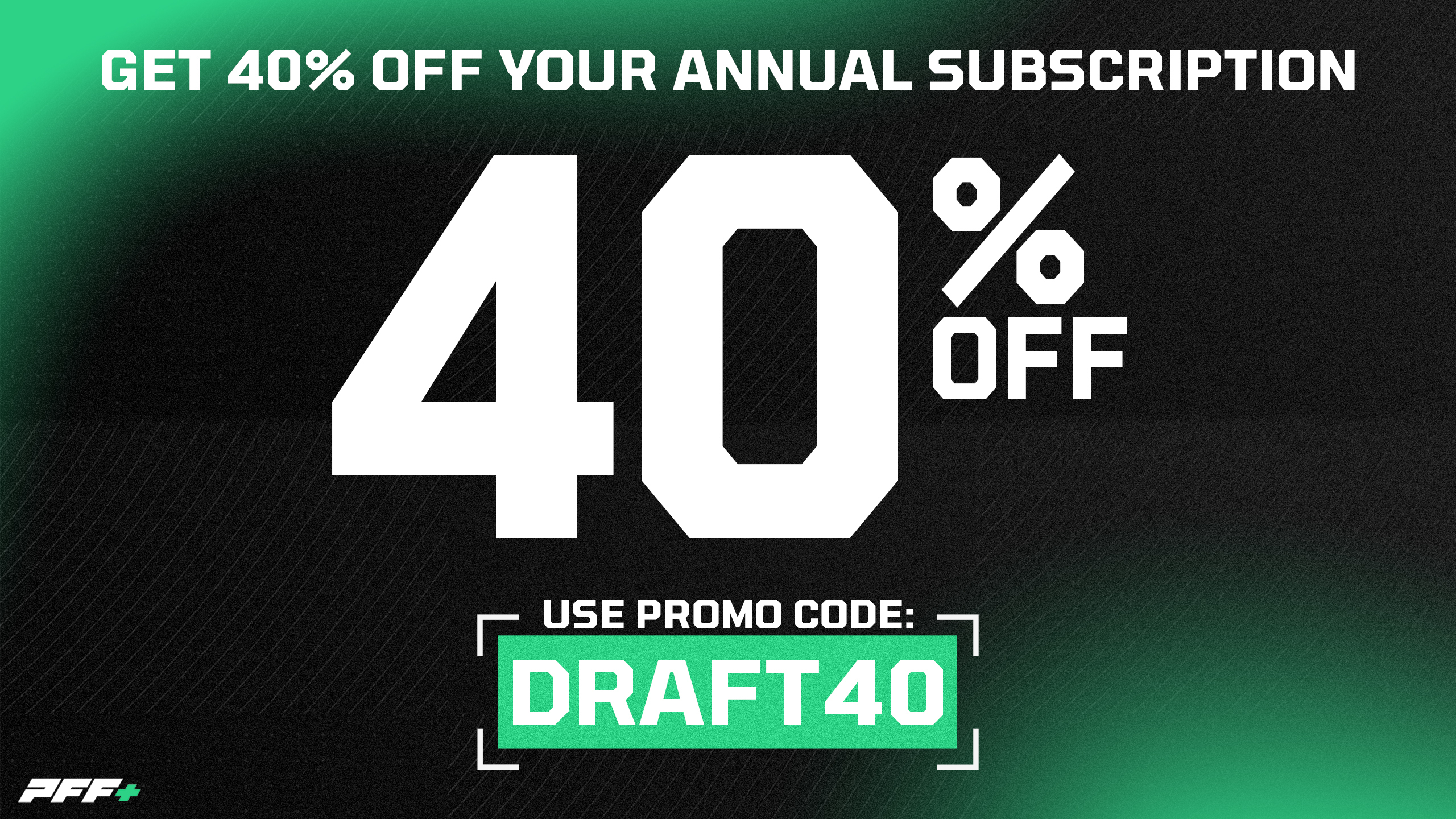 ---
While Hopkins played more than 900 snaps in all seven of his seasons with the Houston Texans — and topped 1,000 snaps in five of those seven years — he went over 900 snaps in only the first of his three seasons in Arizona. In fact, due to injuries and a suspension, he was on the field for only 1,113 combined snaps over the past two seasons with the Cardinals, which ranks just 67th among wide receivers in that time span. For comparison, he totaled 2,014 snaps in his previous two seasons, which led all NFL receivers.
| | | |
| --- | --- | --- |
| Season | PFF Grade | Snaps |
| 2022 | 72.9 | 553 |
| 2021 | 79.8 | 560 |
| 2020 | 87.1 | 1,043 |
| 2019 | 87.3 | 971 |
| 2018 | 92.4 | 1,084 |
| 2017 | 90.2 | 1,021 |
| 2016 | 77.5 | 1,084 |
| 2015 | 90.4 | 1,152 |
| 2014 | 84.0 | 1,058 |
| 2013 | 68.7 | 999 |
While the injuries and the suspension can be attributed to bad luck and a lapse of judgment, Hopkins failed to be as efficient as in previous seasons even when he was able to get on the field. His 73.5 PFF receiving grade in 2022 was his lowest since his rookie campaign in 2013. He also averaged 11.1 yards per reception, which was the second-lowest figure of his career after he averaged 11.0 yards per catch in 2019, his last season in Houston. Furthermore, Hopkins averaged 1.78 and 1.89 yards per route run in 2021 and 2022, respectively. These averages rank just eighth and seventh, respectively, over his 10-year career and are his lowest figures since 2016. Limited playing time and Kyler Murray's absence in 2022 certainly played a role, but those are concerning numbers for a potential buyer given Hopkins' contract details and where he's at in his career.
Thirty-eight NFL wide receivers — including Hopkins — over the past 10 seasons have recorded at least 10 targets in their 10th season. While Hopkins cannot be expected to rank high in receptions and yards due to the time he missed in 2022, his 73.5 receiving grade also ranks only 12th out of the 38 receivers. Historical evidence indicates it is not very likely that Hopkins can get back to his old self in his 11th season in the league. Over the past 10 seasons, only 12 receivers have caught at least 50 passes in their 11th season — and there were only four who earned an 80.0-plus PFF receiving grade: DeSean Jackson and Antonio Brown with the Buccaneers, Andre Johnson with the Texans and Anquan Boldin with the 49ers. 
DeAndre Hopkins earned 87.0-plus receiving grades in 2019 and 2020 when he remained healthy, so it might not be smart to bet against him if he can stay on the field in 2023. However, his past two seasons and how receivers with his experience fared in the league in the past are a cause for concern and could significantly impact the compensation that the Cardinals may get in a trade this weekend.