The 49ers will likely stick with Trey Lance barring injury, but it would be foolish to say Lance's starting leash is as long with Garoppolo as the backup versus if he were traded.
Jakobi Meyers was the Patriots' top receiver in 2020 and 2021, and he had the best overall summer out of any of New England's wideouts in training camp and the preseason.
It's fairly easy to see why the Philadelphia Eagles are a popular team to see some improvement this season in a weakened NFC.
With the 2022 NFL season officially underway, let's empty the mailbag with questions about the San Francisco 49ers' quarterback situation, who will be the top New England Patriots receiver, the Baltimore Ravens' shallow wide receiver corps and more.
Estimated reading time: 6 mins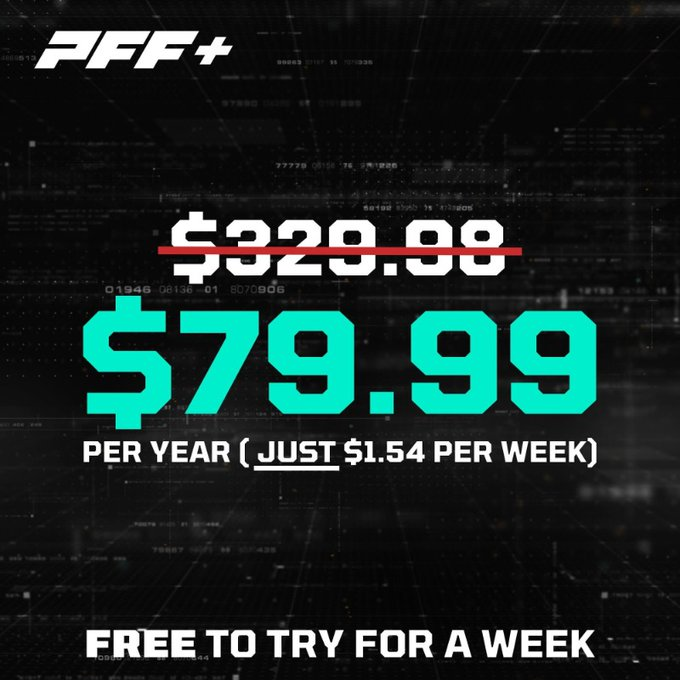 ---
@nubbxlife: Alexander Mattison landing spot? How many games until Jimmy G takes over? Jags going to be sneaky good this year? Raiders winning 11+ games Which team has the most regression from last year?(I'm thinking Titans)
I'll start with the Jimmy Garoppolo question and go rapid fire from there:
I believe the 49ers will stick with Trey Lance barring injury and that there's still a possibility that Garoppolo could get traded if another starting QB goes down with an injury. By reducing his salary, that makes him inherently more tradable.
That being said, there are people around the NFL who still believe Garoppolo is better than Lance. And it would be foolish to say Lance's starting leash is as long with Garoppolo as the backup than it would have been with Nate Sudfeld in that position. 
Two of the most logical landing spots for Garoppolo were the Seattle Seahawks (where he could have competed with Geno Smith and Drew Lock for the starting job) and Los Angeles Rams (where he could have backed up Matthew Stafford), and it would make sense that the 49ers wouldn't want to release him with the possibility that he would sign with a divisional rival. So, they made the situation work with a restructured contract.
I don't necessarily think they kept him because they have any less faith or confidence in Lance than they did when they were trying to trade Garoppolo all offseason. But if Lance struggles and an awkward situation ensues with Garoppolo as his backup, it's an unfortunate consequence of how the offseason shook out. I know the 49ers still like Garoppolo and believe they could compete with him as their starting quarterback with their current system and playmakers in place. But I also know they believe Lance has much higher upside than Garoppolo.
For the rest:
---
@tylerd_goolsby: who will be the #1 receiver for the Patriots this year?
I'm going safe and saying Jakobi Meyers. He was the Patriots' top receiver in 2020 and 2021, and he had the best overall summer out of any of New England's wideouts in training camp and the preseason.
As one source put it, he was the "same as he's been since the day he got here: consistent as hell."
DeVante Parker

was a solid offseason addition and looked good on contested catches this summer, but injuries are always a concern there.

Nelson Agholor

had a great training camp and preseason, and team sources believe New England's new offense should benefit him. But he was typically the third wide receiver on the field behind Meyers and Parker during the preseason.

Kendrick Bourne

had kind of a strange summer but should be able to rebound during the regular season. He's competing for snaps and based on his usage this summer, his role is kind of up in the air at this point.

Rookie

Tyquan Thornton

is on injured reserve.

The Patriots won't always be in two-tight end sets, so it's tough to predict production out of

Hunter Henry

and

Jonnu Smith

. Henry could wind up leading Patriots pass-catchers in touchdowns, though he could have competition in the red zone from the Parker addition.

Team sources also believe the offense will be beneficial for Smith, who struggled in his first season with the Patriots. The Patriots restructured Smith's contract recently, however, essentially ensuring he'd be on the roster next season due to the dead cap that would be incurred with a release.
---
@jmacaulay83: Can you please explain why people think the Eagles are going to be good?
The Philadelphia Eagles had a really good offseason after being a surprise playoff team last season! It makes sense on paper.
Last season, the Eagles ranked 12th in EPA/play on offense (16th on passing plays and first on running plays) and 17th in EPA/play against on defense (19th against the pass and 12th against the run).
Philadelphia had a relatively easy strength of schedule but were a decent NFL team that snuck into the playoffs and were, in turn, demolished by the Tampa Bay Buccaneers. 
It happens.
The Eagles then went on to have one of the league's best offseasons on paper, trading for wide receiver A.J. Brown and safety C.J. Gardner-Johnson, signing outside linebacker Haason Reddick, linebacker Kyzir White and cornerback James Bradberry and drafting defensive tackle Jordan Davis, among other additions.
The only significant contributors lost from last season were wide receiver Jalen Reagor (traded to the Vikings), guards Nate Herbig (signed by the Jets) and Brandon Brooks (retired), running back Jordan Howard (unsigned), linebacker Alex Singleton (signed by the Denver Broncos), defensive tackle Hassan Ridgeway (signed by the 49ers), edge defenders Ryan Kerrigan (retired) and Genard Avery (signed by the 49ers), safeties Rodney McLeod (signed by the Indianapolis Colts) and Anthony Harris (released) and cornerback Steven Nelson (signed by the Houston Texans).
Based on last season's metrics, the Eagles' additions account for a 25% increase in PFF WAR over their subtractions. Quarterback Jalen Hurts is also a potential breakout for a third-year leap with better playmakers around him in his second season under head coach Nick Sirianni.
The Eagles' current win total odds are set at under 9.5 (over: -145; under: +120), and they're +130 to win the NFC East.
"Good" might be relative, but it's fairly easy to see why Philadelphia is a popular team to see some improvement this season in a weakened NFC.
---
@SteveJoDaTow: Do you think the Ravens will try to bring in another receiver?  I like Bateman but he's somewhat unproven and they need a big play threat to help take pressure off run game/Mark Andrews, IMO.
The Ravens had months and months and months to upgrade their wide receiver corps and chose not to make a major move, so at this point I'd be surprised if they made another significant addition at the position. They did sign DeMarcus Robinson late last month, and he impressed in his only preseason action with the Ravens, catching four passes for 135 yards with a TD and earning a 91.0 PFF grade. He made the roster and could see snaps behind projected starters Rashod Bateman, Devin Duvernay and James Proche.
The Ravens also might have hit on rookie tight end Isaiah Likely, who earned a 92.2 PFF grade in preseason action. Likely didn't test well (4.83-second 40-yard dash, 7.39-second 3-cone and 4.57-second short shuttle at 6-foot-5, 238 pounds), but he was a big play threat in college with 24 explosive plays last season. And then he produced three explosive plays this preseason.