NFL free agency often flatters to deceive, as big money is spent on players who then fail to live up to the billing or simply the quality of available talent is not as stellar as it once was. This year, however, one of the game's best players is scheduled to hit the open market as Green Bay Packers receiver Davante Adams' contract winds down.
---
Click here for more PFF tools:
Rankings & Projections | WR/CB Matchup Chart | NFL & NCAA Betting Dashboards | NFL Player Props Tool | NFL & NCAA Power Rankings
Best Bets Tool
---
There's still a very good chance that the Packers place the franchise tag on Adams to keep him in town, but Green Bay is not in a good salary cap position and will have to make some important decisions. Adams could be the best free agent to hit the market in years, as he could potentially transform a team willing to spend enough money to make it happen.
Adams has been the NFL's best-graded receiver in each of the past two seasons, backing up a 92.0 grade in 2020 with a 92.7 this season after starting his career with middling grades in 2014 (63.2) and 2015 (59.1).
That rise in PFF grade and production has come as he has consistently added strings to his bow as a receiver to broaden his skill set.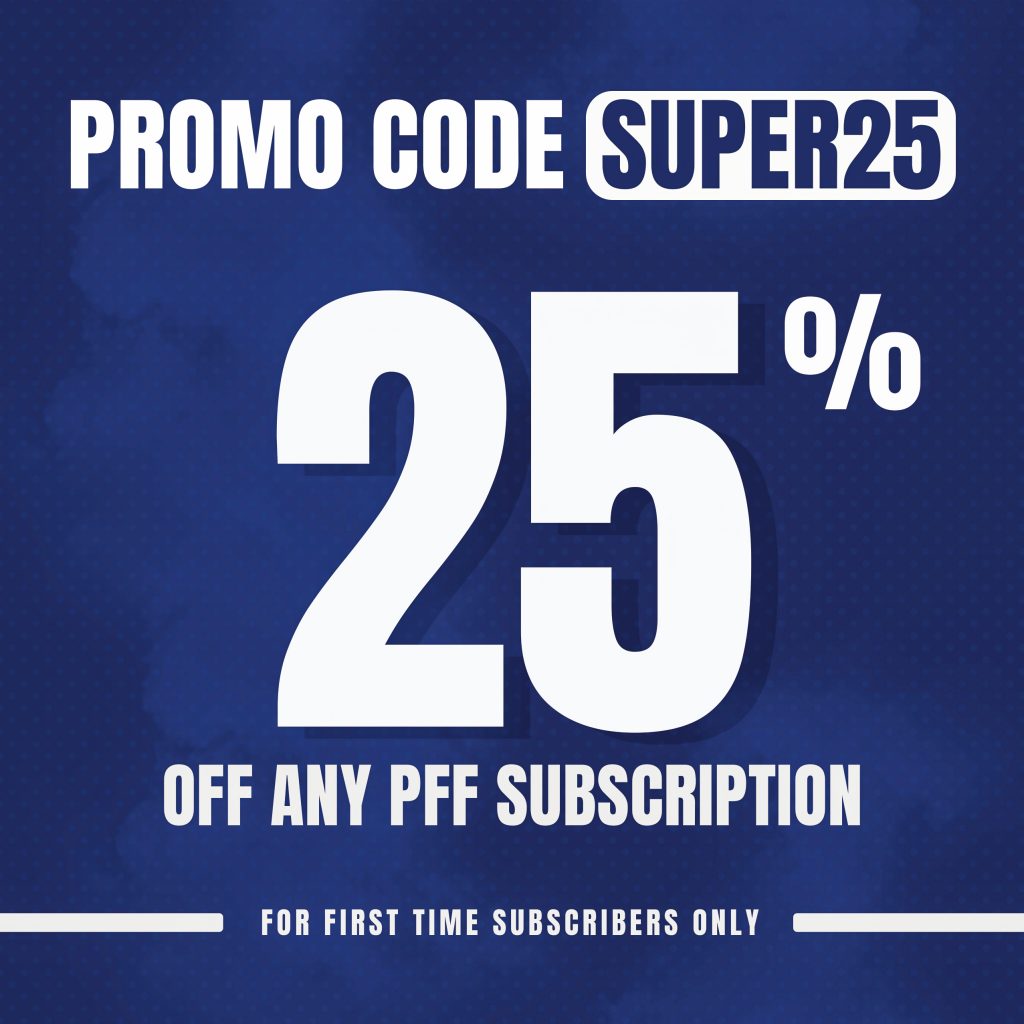 He has been one of the NFL's best route-runners for years, and even that area of his game has continued to evolve and develop, but he has also become much more dynamic after the catch and at the catch point.
Adams' rapport and chemistry with Aaron Rodgers are special, and he will need to develop that with any other quarterback he plays with, but Adams presents a fantastic picture to his quarterback on any given passing play.
Like all great route runners, Adams understands defender leverage and how to attack it. Against single coverage, he is virtually unstoppable. Since the start of 2020, and including the playoffs, Adams has a 97.4 PFF grade against single coverage, as his target have generated a 129.6 passer rating. He has accrued 4.7 yards per route run — a statistic where anything over 3.0 typically leads the NFL in a given season.
Adams can't be stopped by one defender because his quickness and ability to manipulate that defender in tight spaces provide space and separation on command, and it's visible in every game he plays.
Take Green Bay's loss to the San Francisco 49ers that ended the Packers' season.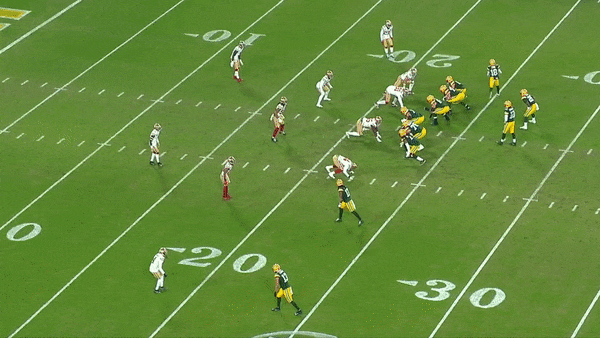 In order to run the in-breaking route on this play, Adams has to break 49ers slot corner K'Waun Williams' leverage, which he accomplished with the kind of ease and quickness that few can replicate. 
It's not that there aren't other receivers capable of making plays like this, but with Adams, they are virtually automatic. His quarterback knows that Adams will be open against that coverage, meaning the quarterback just needs to deliver the ball to take advantage. 
It sounds basic, but Adams also possesses some of the best hands in the league, as he makes difficult adjustments to the football seem routine and changes incompletions into big plays that other receivers wouldn't make. Drops and drop rates are a point of debate among analysts — fundamentally, drops are usually small negatives relative to how often a player gets open and generates targets that result in successful plays — but they can be critical moments in games.
Typically, Rodgers delivers the ball as accurately as any quarterback in the league, but sometimes, there is clutter in the pocket that forces him to throw the ball off-platform or with an obstruction in his way, which is when receivers have to make up for that inaccuracy. Adams does that on the fly as well as any receiver.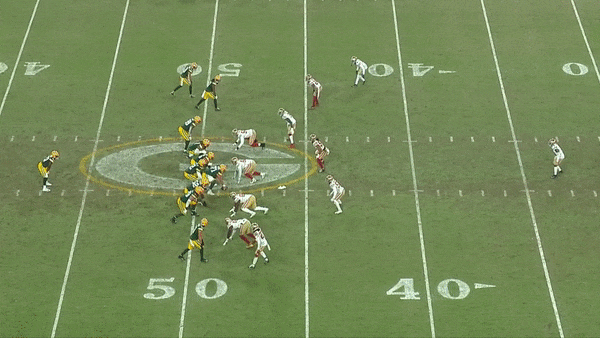 In the same 49ers game, Adams runs a deep-over route, but Rodgers' throw was slightly off-target. Despite that, Adams was able to adjust at full speed, pluck it out of the air and then turn his body to protect the catch as he went to ground to secure a big play for the Packers offense. Again, these are plays that other receivers make, but Adams makes them more regularly, as his hands have become one of his best attributes.
Since the start of 2020, Adams has just six dropped passes, including the playoffs, from 347 targets. He has dropped just 2.2% of catchable targets over that time, which would rank among the best receivers in the league in any given season and is particularly impressive given the volume of passes thrown his way.
Adams is also better after the catch than he tends to be given credit for. His quick moves and route-running skills are also applicable when the ball is in his hands.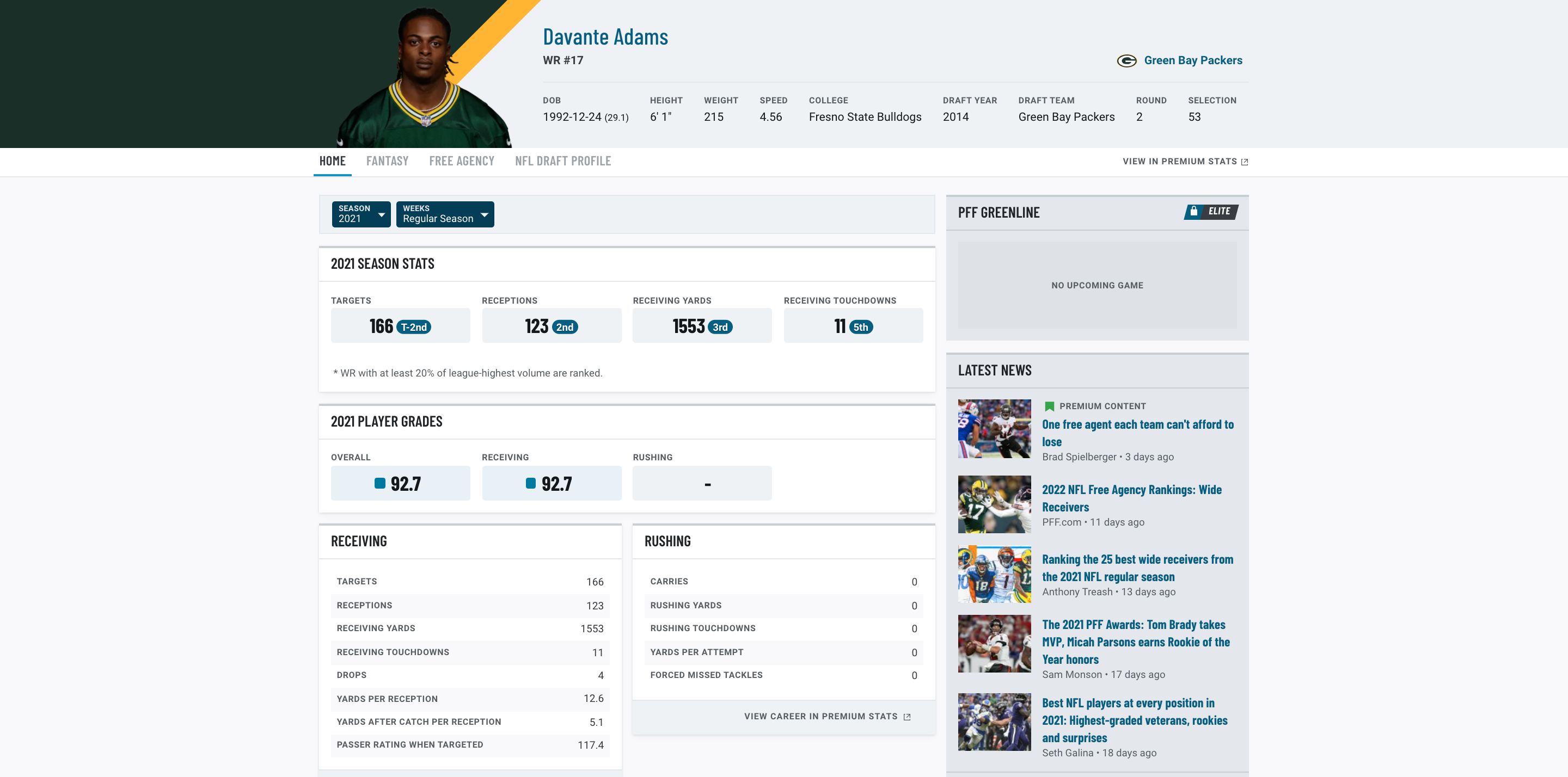 Similarly, he has an instinctive knack for shrugging off contact as if it was a cornerback hand fighting for position during a route. Those desperate grabs at jersey might get the defender a chance to better pursue and make the tackle against other receivers, but Adams is excellent at disengaging from those attempts to steal some additional yardage. Over the last two seasons, he has averaged 5.0 yards after the catch, which doesn't rank among the best receivers in the league but still placed him 24th among all wideouts in 2021.
Adams is hitting the market at the peak of his powers — under 30 years old and coming off back-to-back seasons in which he has been as good as any receiver in the league. The drama surrounding Rodgers' free agency only adds to the intrigue.
Whether or not Rodgers plays for the Packers again next year, the team will be incredibly keen on retaining the services of the best receiver in the game, but it might take the franchise tag to make that happen. If they don't deploy it, this year's free agency might feature a jewel like few others.