Wide receivers have one of the flashiest jobs on the football field. They generate fun highlights, celebrate in clever ways and generate plenty of conversation on Twitter. But let's, just for a moment, forget about all of that.
Wideouts also have to block — an important but thankless job at the position.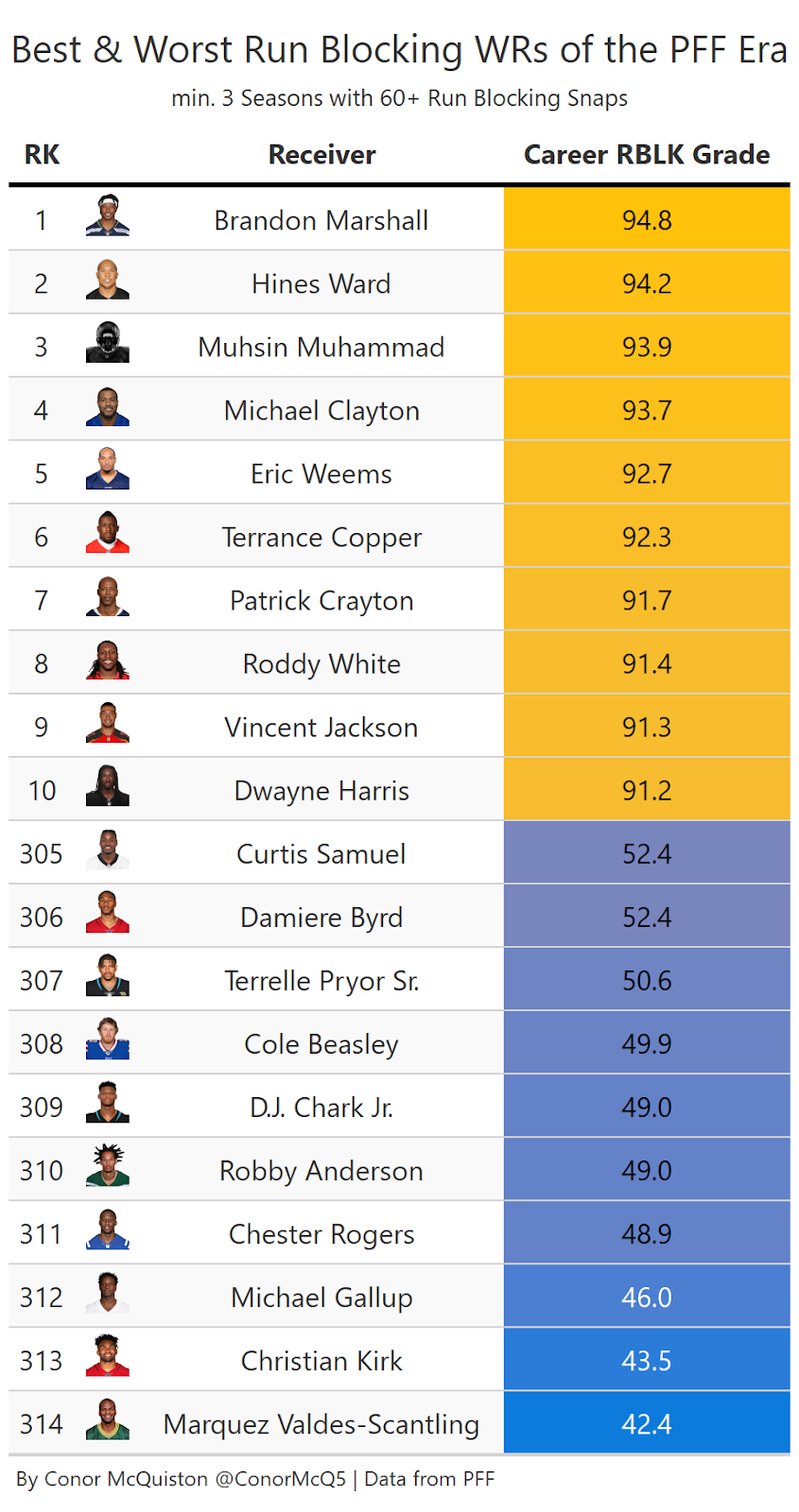 Unsurprisingly, the list of best and worst run-blocking wide receivers in the PFF era features the beloved Hines Ward and his vicious crackback blocks near the top, but is there anything in particular that defines the best and worst blocking receivers?
One of the first things that jumped out between the two groups was their sizes. While both have roughly the same listed average height, about 6-foot-1, the top-end blocking receivers weigh substantially more than the bottom. The former weighed a listed 209 pounds on average, while the latter weighed a listed 201 pounds. Intuitively, we would imagine that bigger, stronger receivers would have an easier time blocking, so that may explain the difference between the groups.