No matter how you look at it, passing the ball is the most important thing in the NFL.
Of the top 10 passing offenses in expected points added (EPA) per play over the regular season, nine made the playoffs, nd it would have been a perfect 10 had the Detroit Lions not gotten unlucky in Week 18. If you wanted to extend that further, 13 of the top 15 passing offenses secured a postseason berth — the same number as last season.
However, passing offense is not just highly correlated to making the playoffs; it's also the most predictive facet of the game when it comes to playoff success.
With the AFC and NFC championship games just a few days away, here is a ranking of the remaining passing offenses using PFF grades, EPA per play and other metrics from the regular season.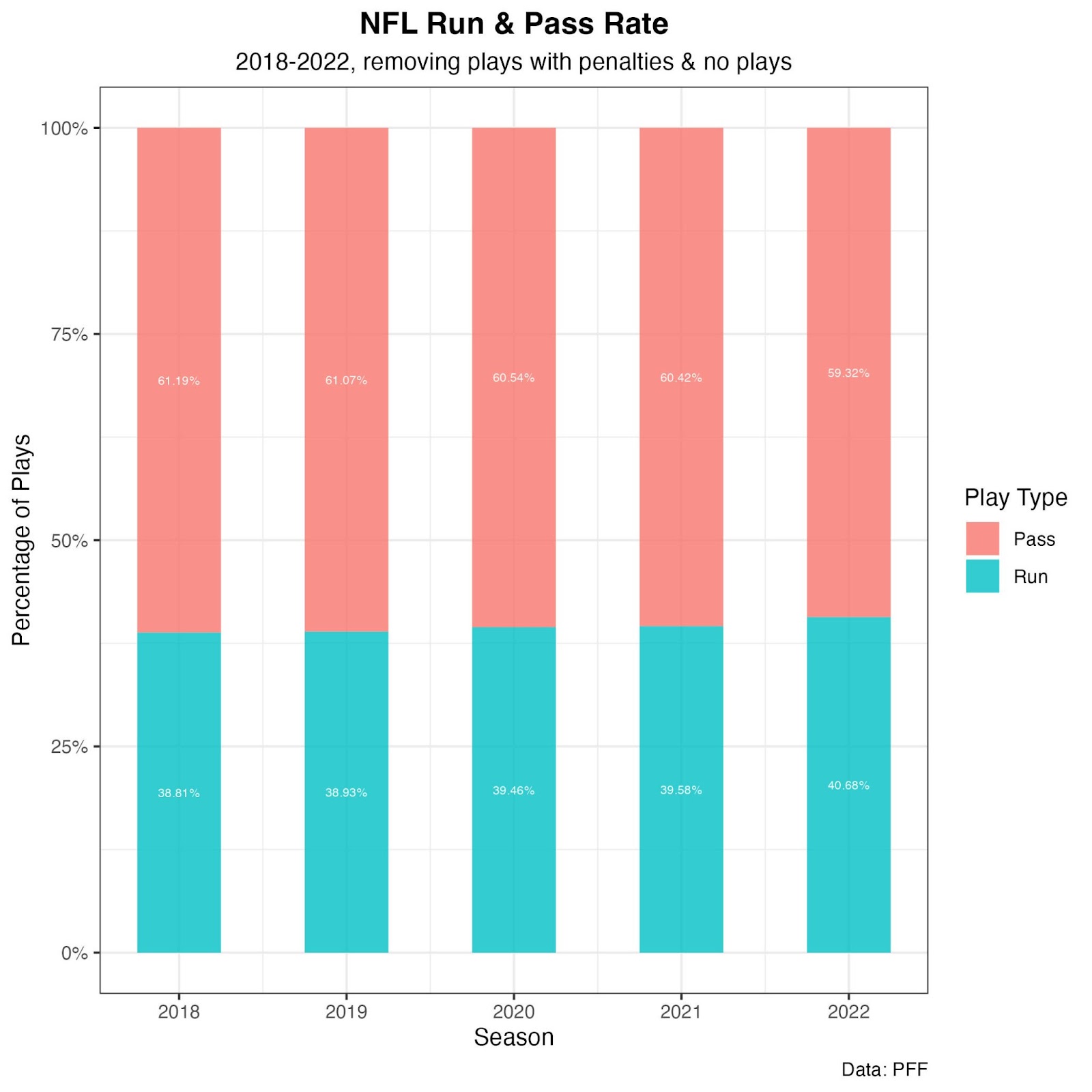 PFF's free-agent rankings by position:

The Chiefs don't have the wide receiver depth the Bengals have, but they've been lethal anyway, with quarterback Patrick Mahomes leading the league in passing yards (5,251) and passing touchdowns (41) over the regular season. The Kansas City offense as a whole ranked first in the NFL in both yards per play (7.5) and EPA per pass play (0.218), the latter of which was by a comfortable margin.
Top five passing offenses in EPA per pass play (Week 1 – Week 18)
The Chiefs' most productive receiver has been veteran tight end Travis Kelce, who finished the regular season as the league's No. 1 tight end in touchdowns (12), PFF grade (91.1), yards per route run (2.23) and first-down conversions (77).
From Week 1 to Week 18, Mahomes either moved the chains or found the end zone on 297 pass attempts; the next-closest QB was Josh Allen at 246. He gives his offense more time and plays to score and can wear defenses down with a relentlessness few others can match.