Estimated reading time: 5 minutes
---
Half the fun of Week 1 of the NFL season is the overreactions that naturally arise from finally watching football after a grueling seven-month wait. So, what's real and what's fake from what we saw Sunday? PFF reached out to sources around the NFL to find out what they're buying and selling from Week 1.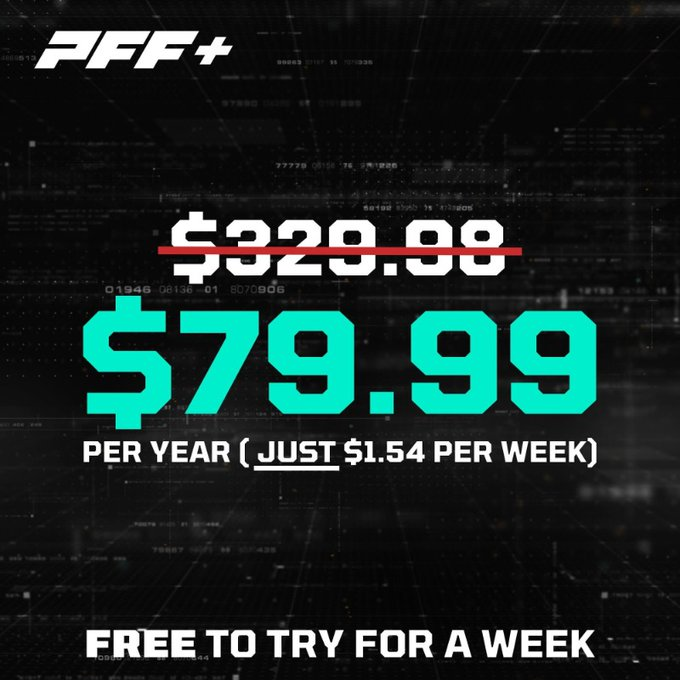 ---
NFC scout: Buying
Anyone hoping for breakout performances from the 2021 NFL Draft quarterback class in Week 1 was sorely disappointed Sunday.
Chicago Bears quarterback Justin Fields was the only one of the second-year signal-callers to come away with a win, and he beat the San Francisco 49ers, who were led by fellow 2021 first-round pick QB Trey Lance, in inclement weather.
Mac Jones and the New England Patriots lost to the Miami Dolphins. Davis Mills and the Houston Texans tied the Indianapolis Colts. Additionally, Lawrence and the Jaguars lost to the Washington Commanders. Here is each second-year QB's Week 1 PFF grade:
Mills: 68.1
Jones: 66.2
Lawrence: 56.3
Lance: 53.7
Fields: 44.2
Lawrence, the 2021 No. 1 overall pick, now has a 59.2 overall PFF grade since entering the league. So, is there cause for concern that Lawrence, who earned a 60.2 preseason PFF grade, didn't make a leap immediately in Year 2?
"I think he had his fair share of good and bad plays," an NFC pro scout said. "They had some untimely errors that benefitted the Commanders, but he also brought the Jaguars back with 19 unanswered points, so I can't completely fault him. It might end up that Washington just caught him early in the new system. I think he'll still be all right with those weapons around him."
Lawrence went 24-of-42 for 275 yards with one touchdown and one interception in addition to making one big-time throw and one turnover-worthy play. Of his 18 incompletions, one was dropped, two were batted at the line of scrimmage, three were thrown away and one came when he was hit while throwing. Therefore, his adjusted completion percentage was 69.4. His 10.6 average depth of target ranked second among starting quarterbacks.
Also of note, Lawrence's 83.1 clean-pocket grade ranked third among QBs this week. He graded out with a 29.9 under pressure, which was sixth-worst among Week 1 QBs with at least five pass attempts.